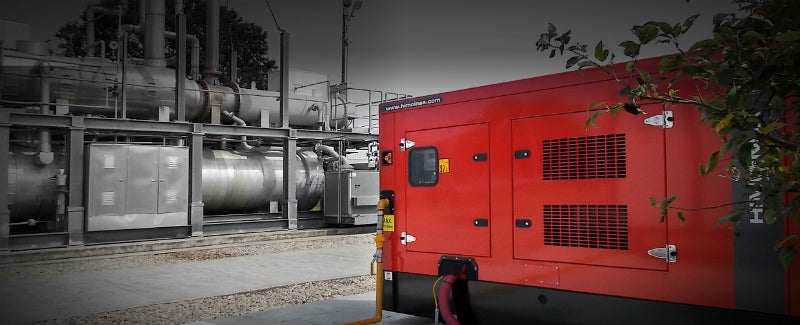 HIMOINSA generator sets are supplied with natural gas from the Transgaz transport network and guarantee operation of the control equipment in the handling stations during winter snowstorms.
HIMOINSA has supplied generator sets to Transgaz, the national company responsible for gas transportation in Romania, through its distributor All Generating. The generator sets provide emergency power to the control centres in the handling stations, thereby preventing malfunctions in the electrical network from interrupting gas supply throughout the country.
Four HGP-100 T5 NG models have been supplied, equipped with PSI motors and powered by the natural gas that Transgaz transports through the gas pipelines to Romania and other nearby countries. According to Oleksandr Tsarkov, HIMOINSA Sales Area Manager, "the fact that the generator sets are powered with the same gas that they transport entails significant advantages for the Romanian company: it uses the resources that are already available in the installation and avoids having to store and provide an additional supply of diesel fuel".
The weather conditions in Romania have been essential for the choice of generator sets, which have to be prepared to work at temperatures below zero. In winter, the snowstorms sometimes interrupt electricity supply to the control centres of the gas stations. These centres are responsible for proper operation of the entire national transportation system. They regulate gas flow and control the compression stations to enable the gas to flow through the pipelines while compensating the pressure losses that are generated during transportation.
Covering an area of almost 40km², the Port of Constanta, in Romania, is the largest...