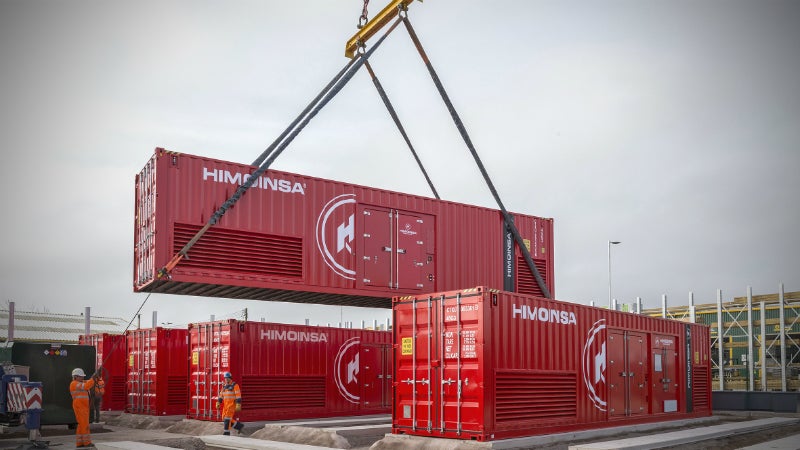 HIMOINSA manufactures and delivers power generation equipment worldwide. Products available include generator sets both diesel and gas, hybrid power gensets, lighting towers and paralleling systems.
Diesel generator sets for the power industry
Heavy Range – HIMOINSA's heavy range of diesel generators is available from 670kVA-3.000kVA. It also comes in various configurations including container versions of 20′ and 40′ HC that can be equipped with different synchronisation systems, open skid, and with soundproofed canopies.
The company also offers a range of medium voltage generator sets such as protection and power switchgear products, synchronisers and power managers.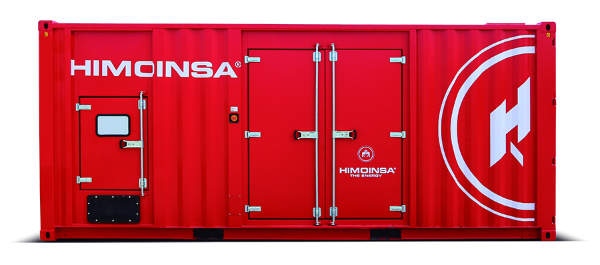 The HIMOINSA heavy range is available in a variety of configurations and different synchronisation systems.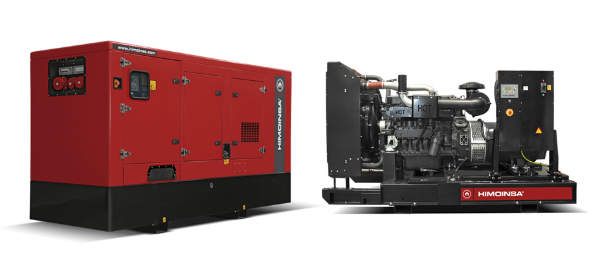 From 4kVA to 800kVA the industrial range comes with a extensive choice of prime movers and configurations. Designed to be durable in every condition.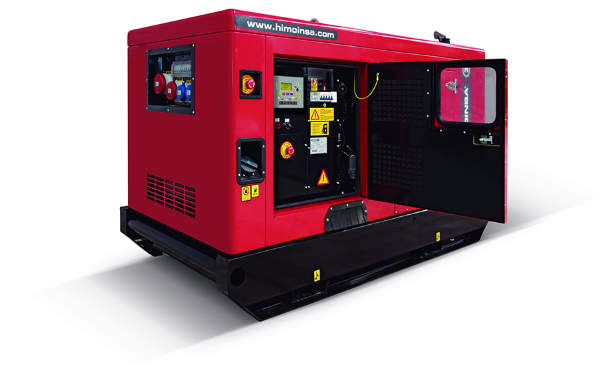 The rental range, with Stage 3A engines, is carefully designed to meet the needs of the rental market.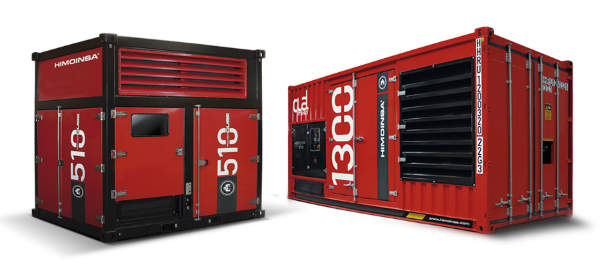 The Power Cube and the HRTW 1300 Dual Frequency generator sets.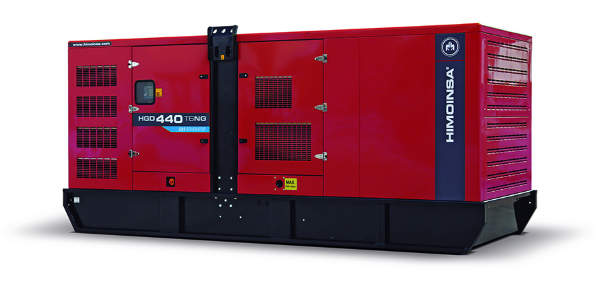 The HIMOINSA gas range can be powered by natural gas, LPG and biogas incorporating a complete gas train.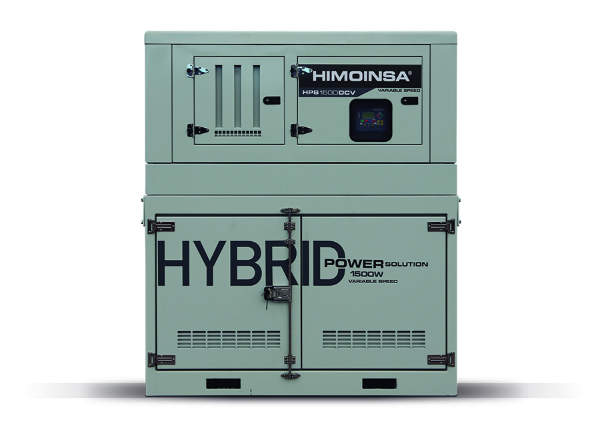 Hybrid generator sets with variable speed engines guarantee 40% fuel consumption savings.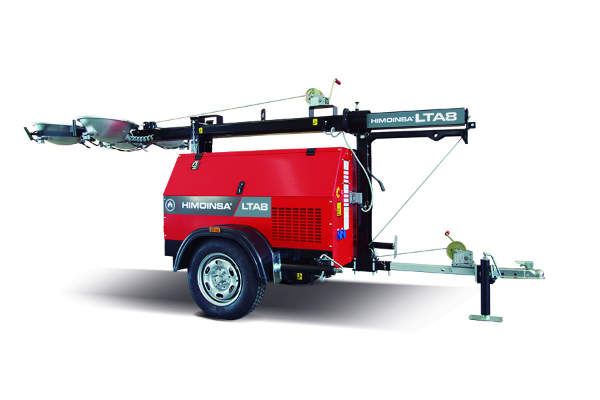 A full range of lighting towers with LED lights, 166 operating hours and a lighting capacity of up to 1,320,000 lumens is available from HIMOINSA.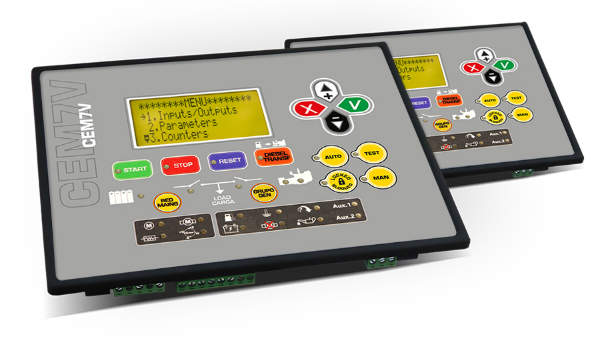 HIMOINSA manufactures advanced controller systems for their ATS and control panels that connect via CANBUS and manage complex safety algorythms providing a user-friendly interface.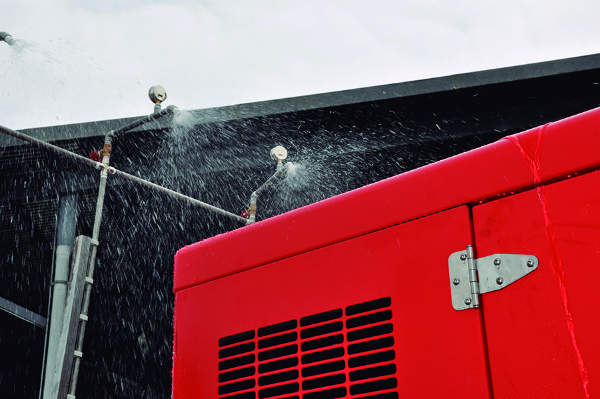 HIMOINSA gensets are tested against water ingress and canopies are corrosion proof thanks to the epoxy-polyester painting treatment.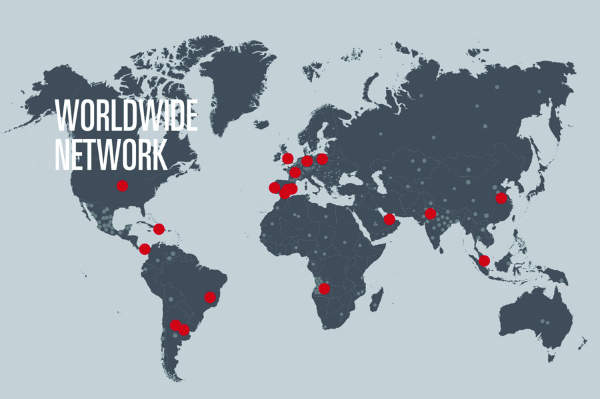 HIMOINSA has factories in Spain, France, India, China, USA, Brazil, Argentina. It also has subsidiaries in Portugal, Poland, Germany, UK, Singapore, UAE, Panama, Dominican Republic, Argentina, Angola.
HIMOINSA's medium-voltage range is designed to provide customers with reliable and high-performing products, which can be issued with medium voltage transformers or output depending on the needs of the site.
Industrial Range – In the industrial range (4kVA-800kVA) HIMOINSA offers a variety of prime movers and configurations. The low to mid range is durable in all conditions and can be used for peak shaving, continuous power supply, or on standby for residential, commercial and industrial sectors.
Rental Range – HIMOINSA has recently introduced a rental range of generator sets. These sets are manufactured to withstand extreme environments including very high and low temperatures, ice, snow and rain while still maintaining a high-quality acoustic performance.
Gas-powered generator sets
HIMOINSA gas generator sets are available worldwide, and can be powered by LPG, biogas and natural gas. With a power output range of 8kW to 1,500kW the set offers low-noise levels and vibrations. They also provide lower maintenance costs and lower emissions than the diesel generator option.
HIMOINSA incorporates a complete gas train into its equipment, with a manual shut off valve, gas filter, pressure regulator, double solenoid valve, low pressure switch and inlet / outlet manometers. The gas train has all required security certifications.
This plug and play equipment guarantees a higher level of safety and helps to reduce installation costs and to simplify the installation room design. In addition, the use of proven technology for continuous power ensures the reliability and durability of the genset.
Engineering solutions and turnkey projects
HIMOINSA can design and customise products to meet client's specifications on every project. The company offers commissioning and on-site training to ensure the maintenance of equipment.
The company can offer turnkey projects in which it takes care of every stage of the project from design to construction and installation of equipment. The engineering team at HIMOINSA has also developed a plug and play product for IPP and power plant projects, providing customers with quick and easy deployment.
HIMOINSA support the customer at every stage of the project offering experience, knowledge. It also ensures that all operation staff are well-trained in plant safety and operations maintaining high-performance levels.
The company is a vertical manufacturer, this ensures it has complete control over the production process and increases efficiency.
Hybrid power solutions
For use in the telecom sector, HIMOINSA has designed the HPS 1500DCV and HPS 3000DCV hybrid generator sets which can offer fuel consumption savings of 40% when compared to a standard generator set and 20% in comparison to sets with a set speed.
Compact lighting towers
The company also offers a varied range of lighting towers, which are small and hard-wearing.
With a lighting capacity of up to 1,320,000 lumens, some of the towers in the APOLO range can light up an area of 110,000m² and have 166-hours autonomy, equivalent to 17 nights without being refuelled.
The carefully thought out design includes LED versions that consume substantially less fuel and their small dimensions make them easier to transport, reducing the shipping costs.