Ganz Engineering and Energy Production Machinery IIc (Ganz EEPM) is a Hungarian-Russian joint venture with a strong reputation in engineering and manufacturing in the area of energy production and nuclear power plant machinery.
The company is proud to be a part of Ganz Holding and the Atomenergomash Group, which incorporates more than 50 power engineering manufacturing enterprises located in Eastern Europe.
The company has an impressive and diverse portfolio of products, solutions and services ranging from turnkey solutions for pumping stations to devices for nuclear power plants.
Products and services: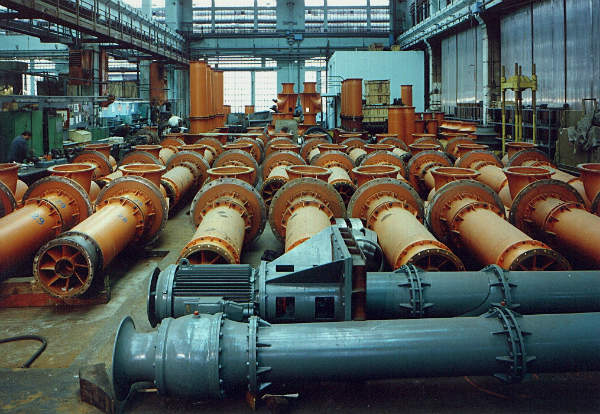 Ganz EEPM provides engineering and manufacturing services in the area of energy production and nuclear power plant machinery.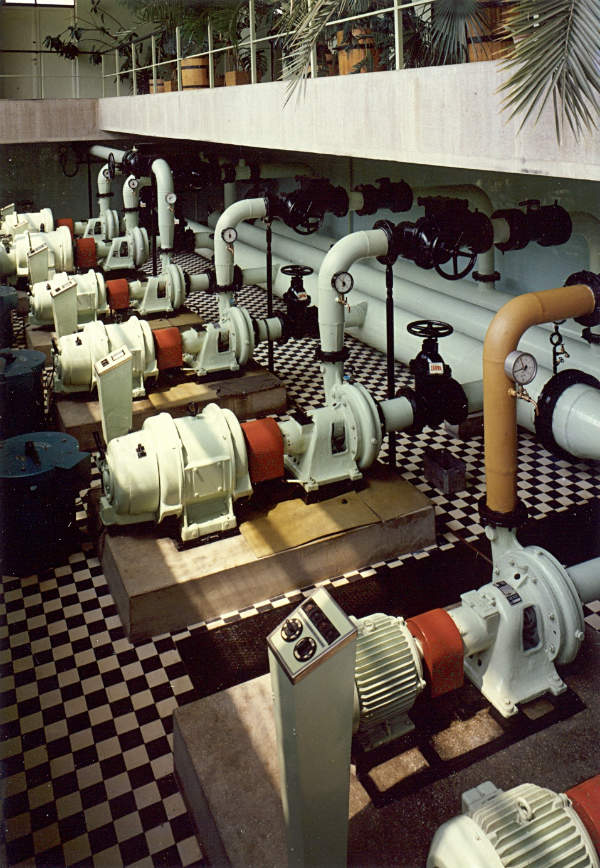 Ganz's product range includes pumps, turbines and fuel handling machines.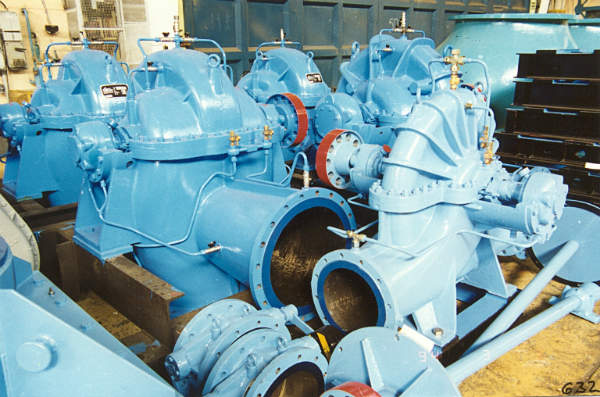 As the inventor of modern power distribution, the Ganz name is synonymous with innovation.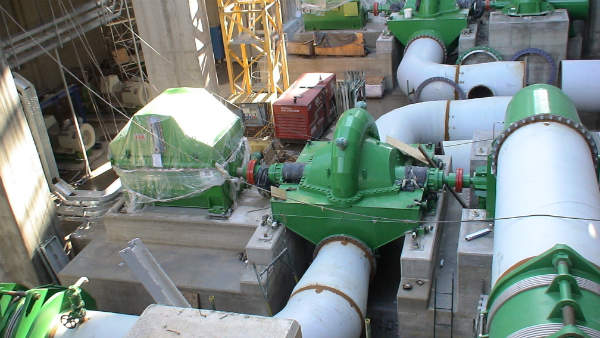 The Ganz Modugno power plant.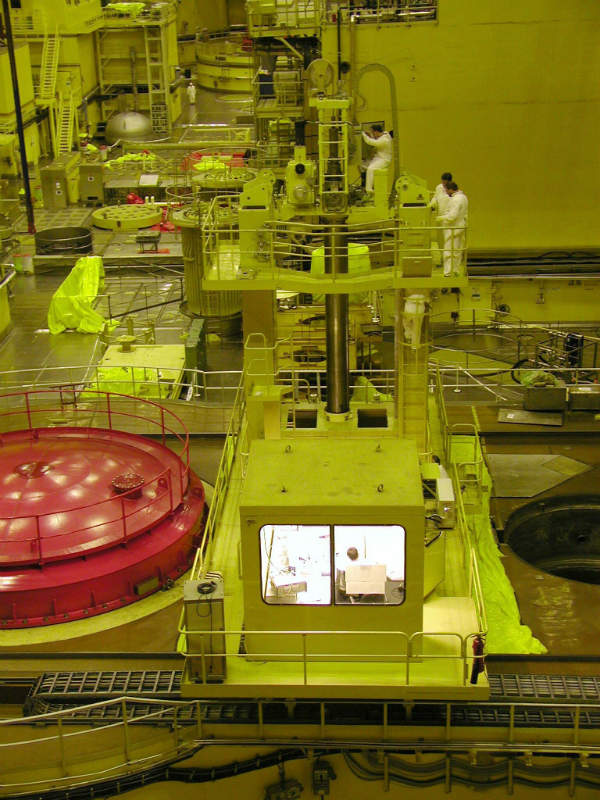 Ganz NNP fuel handling machine in Paks, Hungary
Pumping stations
Water intake plants
Industrial water supply systems
Cooling water circulation for thermal power plants
Circulation pumps for district heating
Hydropower plants
Turbine-pump plants
Large-scale custom-built water pumps and valves
Hydro turbines and regulators
Complete delivery of mechanical and electrical subsystems
Construction and installation
Pumps and pumping stations
The first pumps made by Ganz were manufactured in 1860. Since then our company has produced and shipped many thousands of different pumps, pumping units and complete pumping stations all over the world.
Our tailor-made, custom-designed pumps, medium and large size axial, mixed-flow, double-suction centrifugal and submersible pumps are perfect for application in waterworks, irrigation and drainage systems as well as in industrial water supplies and cooling systems for power plants. Our company manufactures high-pressure pumps for oil transfer.
Hydro turbines
Ganz's hydro turbines are in operation all over the world. Our custom-made, individually designed Ganz turbines originate from the knowledge and experience of the Ganz engineers and researchers as well as from our modern, scale-model testing facilities. We supply Pelton, Francis and Kaplan turbines as well as all types of axial-flow hydropower units (bulb, pit and s-type).
We also supply cooling-water circulation with recuperation sets, which contribute to energy economy in thermal power plants. Ganz has developed a mini hydro power station, settled in standard containers for supplying electricity to areas that have hydro-potential but are too far from the national grid.
Devices for nuclear power plants
Ganz has manufactured more than 20 fuel-handling machines (FHM) for VVER-440 and VVER-1000 pressurised water Russian-type reactors since 1980.
From 2003, our company has been developing and manufacturing a brand-new design of FHM that is able to handle both types of fuel assembly supply for both VVER 440 and VVER 1000 reactors.
We also produce and perform modernisation work on reloading manipulators for fuel assemblies, as well as various observation and handling tools related to reloading technology and used in nuclear power plants.
Custom made gearboxes and drive units
Ganz manufactures gearboxes and drive units from customer's adapted documentation, custom designed spur, bevel, worm and planetary gears in accordance with customer demands and specification. A range of performances is based on further technical specifications.
Environment cleaning equipment
Ganz manufactures compact two-phase vacuum extraction ground water cleaning systems.
There are four forms of gasoline contamination we handle: free hydrocarbon-phase on the surface of the groundwater, mixed and dissolved phase in the groundwater, hydrocarbons adsorbed to the soil in the saturated and unsaturated zones, and vapours in the pores of the soil.
An international company
Ganz has manufactured and shipped thousands of different pumps, pumping units and complete pumping stations all over the world.
A significant number of pumps have been delivered to Western Europe (Germany, Austria, Belgium, Luxembourg and the Netherlands). However, our main market is Egypt, where we have delivered more than 200 complete pumping stations since 1926.
Ganz turbines are in operation all over the world, in India, Greece, Yugoslavia, China, South Africa and Iran. We have modernised two FHMs at Paks Nuclear Power Plant, six in Ukraine, three in Bulgaria, two in the Czech Republic and one in Slovakia. During the reconstruction the basic mechanical elements, the drive units and the electrical control system were also completely replaced.
Innovation in mechanical engineering and production
In many parts of the world, the name Ganz is synonymous with the tradition and innovation of Hungarian state-of-the-art mechanical enigineering and production.
Abraham Ganz, a Swiss-born foundry operator, founded the company in 1844.
Its engineers constructed the world's first transformer in 1885 and invented modern power distribution. A number of other technological firsts also came from our engineers: the turbo-generator, the Kaplan propeller-type turbine and the world's first phase-changing electric locomotive.