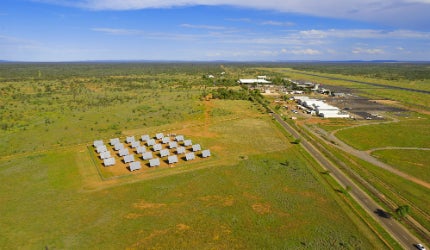 CAT Projects is a private consulting firm that offers expert engineering services and advice on remote area power and infrastructure projects.
Remote area energy and power systems engineering, specialising in hybrids and renewables.
CAT Projects offers its clients a complete suite of services in all aspects of planning, design and deployment of power systems.
Drawing on experience in a range of remote area power projects, both in Australia and throughout the Asia Pacific, CAT Projects provides holistic engineering solutions.
The Uterne Power Station in remote Central Australia is an example of CAT Projects power engineering experience.
CAT Projects has designed and delivered an award-winning hybrid renewable energy project to provide rural village electrification in India
CAT Projects specialises in construction management in remote areas such as The Mutitjulu Tjurpinyjaku Centre, Northern Territory.

We specialise in management of important community infrastructure projects such as a waste transfer facility in Alice Springs.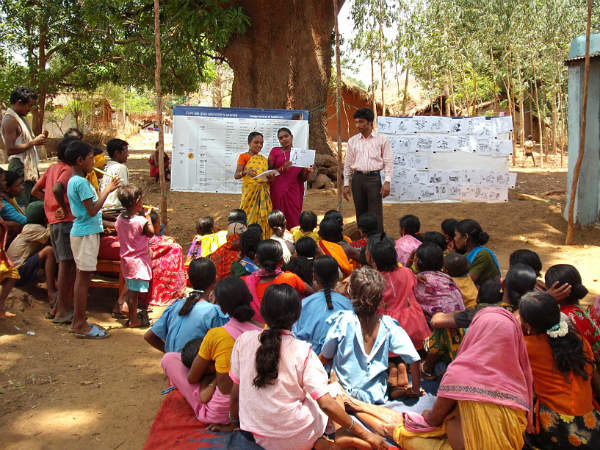 Stakeholder engagement and community consultation was a driving force in the success of the Bushlight India village electrification project.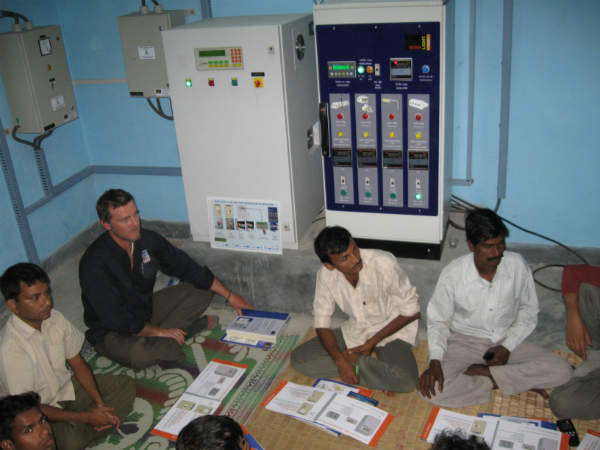 Michael Tuckwell from CAT Projects delivers technical training to local village residents.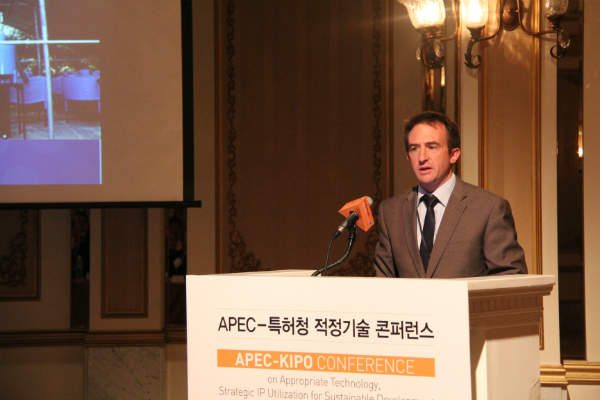 Principal consultant Lyndon Frearson presenting at the APEC forum in 2014
In remote Central Australia, we have delivered a range of renewable energy projects including the feasibility assessment and design of iconic high-profile solar power stations through the Alice Springs Solar Cities programme, and the development of the Desert Knowledge Australia Solar Centre.
Internationally, CAT Projects delivered the award-winning Bushlight India photovoltaic village electrification project and has current renewable energy projects underway in the Cook Islands. Our advisors are currently supporting RE projects in Nepal, the Philippines and Indonesia.
Regional and Remote Project Management
CAT Projects offers a range of project management services, with high quality and efficient service from a diverse in-house range of professionals.
Recommendations include the practical, economic, financial and technical issues associated with the proposed solutions.
We provide pre-feasibility and feasibility studies for infrastructure projects, including lifecycle cost analysis for community infrastructure such as swimming pools.
We also offer project development, from coordination of design briefs and documentation through to end construction, and project and construction management. Energy efficiency and household demand reduction programme design and deployment is also provided by our team.
Being based in a regional centre and working on a range of projects in remote settings, CAT Projects has a deep understanding of the challenges of project management in this context. A selection of recent projects includes waste management facilities, remote community pool infrastructure developments, central business district refurbishments and airport infrastructure redevelopment.
Expert Advice on Energy Policy and Infrastructure
CAT Project staff are respected advisors to governments, industry and international agencies on energy infrastructure and policy. With unique experience and networks, the team can assist clients in all phases of project development.
Specifically, CAT Projects can provide policy review and advice on energy and renewable energy, especially in remote areas.
We specialise in building business cases for energy infrastructure projects and bankable financing solutions. Our team also offers financial modelling of mini-grid and rural electrification projects, including life cycle cost analysis, and expert technical advice on hybrid renewable energy system design options.
Our staff also hold technical advisory positions with the Asia Development Bank, International Energy Agency, Australian Government and Government of the Cook Islands. Our influential paper on structural barriers to electrification in rural areas was recently published by the ADB.
Stakeholder Management and Community Engagement
CAT Projects specialises in projects with communication and multi-stakeholder challenges.
Multi-stakeholder, multidisciplinary and consortia-based projects are a considerable part of the core business at CAT Projects. Effective stakeholder management, community engagement and communication strategies are central to the success of these projects.
CAT Projects can provide high level stakeholder engagement and communication strategies, advice and training in community consultation, engagement training and education and community energy planning.
Our team can develop and produce tailor-made education and communication resources to assist clients to engage all stakeholders involved in a project.
Resources include technical specifications and integrated user manuals through to easy to understand, image based presentation of technical information in charts, posters, manuals and other education and planning resources, designed specifically to help demystifying technology for non-technical end-users.
About CAT Projects
Over the past eight years the company and its staff have managed the design and installation of more than 150 remote hybrid power systems in 12 countries throughout the Asia Pacific and Africa.
CAT Projects understands the challenges of living and delivering projects in remote areas. Building on its extensive experience in renewable energy engineering and project management in Australia, CAT Projects now delivers more diverse, secure energy supplies for remote communities internationally in many developing countries.
All stages of project planning and deployment are undertaken for clients, from pre-feasibility and financial forecasting studies, design and procurement, tender and contracting, project management, to commissioning and maintenance coordination.
In-house expertise includes hybrid mini-grids, photovoltaics, structural and civil engineering, advice on financing strategies, including power purchase agreements, design and lifecycle costing of technical options.
How to Get Involved
CAT Projects is now growing throughout the Asia Pacific and Africa. If you would like to know more or to get us involved in your project, please get in touch using the contact details below.