Citec Engineering provides multi-discipline technical solutions and project services for the power, civil, rail vehicles and process industries.
We act as a subcontractor for many industrial customers, taking care of the tasks that are not our customer's main activities. Our business idea is to create customer interest by development initiatives and gaining customer trust by outstanding services.
Power industry engineering
Citec Engineering works closely with its customers in plant projects all over the world. We provide everything from single-discipline engineering to turnkey designs including concept, basic and detailed engineering, as well as documentation and final as-built drawings.
Modularisation of power plants
Our product development team has successfully developed the modularisation of power plants. The modularised solutions make project management more efficient by: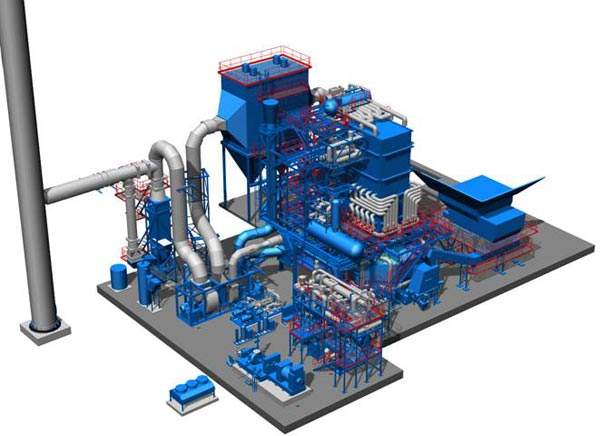 Boiler plant: a simplified rendering of the Bio Power plant. Citec scope has been: conceptual design, module design, plant piping and supporting, thermal and stress analyzes, civil building and electrical cable ladders.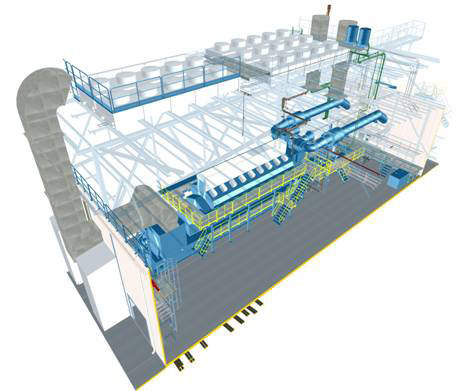 Engine plant: a typical section / 3D of a 46 engine power house with radiators integrated on the roof.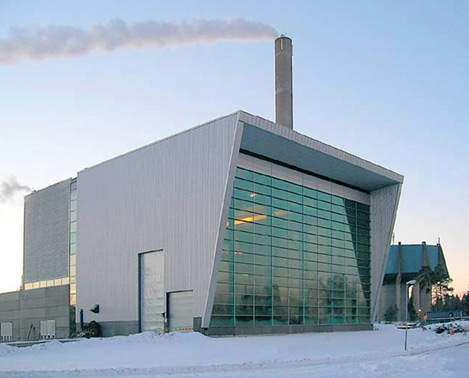 The new biomass-fuelled plant in Trollhättan, Sweden. Citec Engineering has, in cooperation with Wärtsilä Biopower Oy, developed a new way of configuration and building biopower power plants.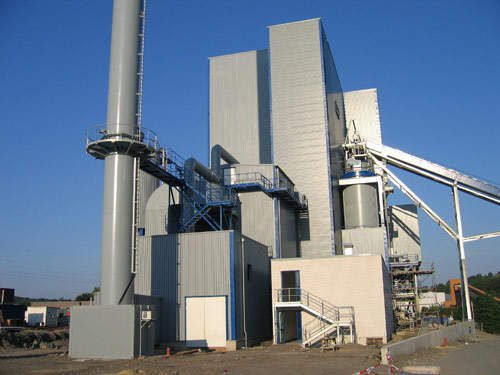 Bergkamen, Germany; Citec's scope was low pressure, medium pressure and high pressure piping using PDMS as a design tool.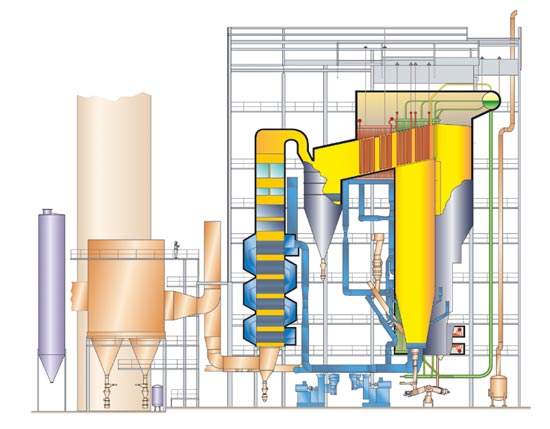 Making sales more efficient by accurate prices and earlier deliveries
Right targeted technical expertise and more customer-oriented project groups
Fast purchases, less orders and less risks in on-time deliveries
High grade of prefabrication
Pre-tested solutions make product development more efficient
Minimum of work at site: less risks, better quality, low costs, fast deliveries
Planning and documentation on the early phase of a project saves both time and money
Power plant design
We have designed plants using different fuel types (HFO, LFO, gas) in various configurations (single cycle, combined cycle, cogeneration applications). The plants range from 5MW up to 300MW.
Thermal power plants
We provide engineering services for different types of thermal plants, for instance boiler and gas turbine plants running on gas, biofuels (biopower) or coal. Our professionals are experienced in process, mechanical, civil, automation and electrical engineering.
Our design experience includes working with the various areas of thermal power plants such as boiler equipment, furnace and pressure parts, ducting design, different types of silos (fuel, limestone and fly-ash), piping design (HP-piping and LP-piping), cooling water, district heating, fuel handling and storage. Our design experience covers a large scale of power plants ranging from 5MW to power plants up to 1,000MW.
Industrial and commercial buildings
We provide complete civil engineering design services for industry. We have a wide knowledge of international building codes and work worldwide.
Our work is based on broad technical knowledge, powerful design-tools and global networking.
Waste heat recovery (ORC)
An organic rankine cycle (ORC) process is a thermodynamic process which utilizes an organic substance as a working medium. The typically low-boiling organic medium allows for the utilization of low-temperature heat sources that are available in most industry installations. Due to the thermodynamic properties of the organic medium the process is well suited for applications in waste heat recovery in combination with heat sources with temperatures ranging from 100°C to 400°C.
With ORC-power plants it is possible to turn practically any sources of thermal energy into electrical energy efficiently. Citec Engineering provides multi-discipline solutions and consultant services for this industry. We can take full project management responsibility or assist in start-up and commissioning at site. We offer:
Process, mechanical, civil, electrical and automation engineering
Product development and modularization
Project management (both on-site and off-site)
Supplier evaluations and equipment procurement and/or delivery
Commissioning
In addition, we can offer a complete package for your project for several project types: ED, EEQ, EPC and EPCM.
Environmental and process engineering
Citec's process engineering services are available from conceptual process design, simulations and verifications through to preparation of detailed process descriptions. Part of the services is to provide project teams with resources for support and assistance tasks. Our services include:
Conceptual and feasibility studies
Process design, basic and detail
Equipment engineering and technical purchase services
Product and process development
Water management consulting
Process system deliveries
Process simulation services
Troubleshooting and process optimization on the field
Process risk evaluations
Evaluation and documentation of existing process systems
Multi-engineering services
Citec provides multi-discipline engineering and project support in project and engineering management, conceptual planning, product development, design and design tool development, procurement, cost control, supervision and construction management and commissioning and start-up assistance.
By using Citec's services you can get the right expertise at the right time and concentrate on your main activities. Through long-lasting partnership agreements we guarantee the required, specific product and process knowledge and a thorough understanding of your business and industry.