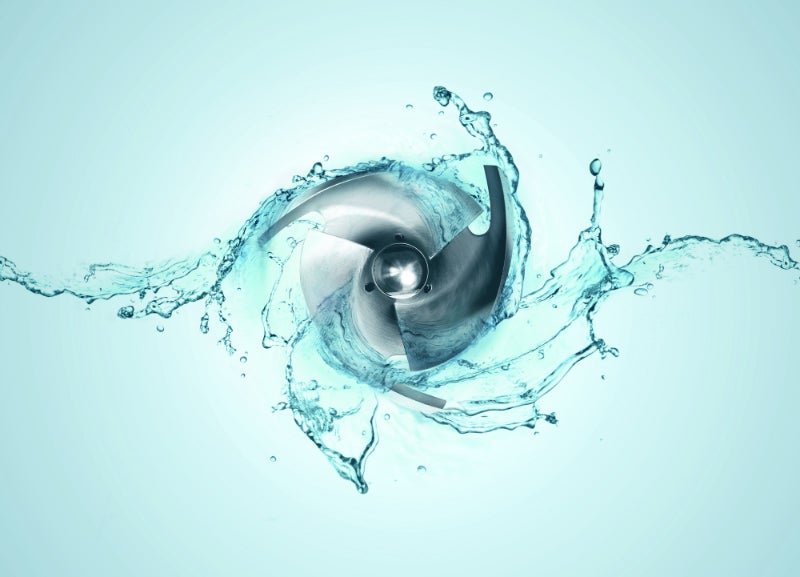 ANDRITZ provides high-quality and reliable energy utility and turbine pumps for various applications in the power industry. The company's products ensure the most effective use of energy and are used innovatively in the energy sector as cooling water pumps and in flue gas desulphurisation plants.
ANDRITZ's product range includes cooling water pumps for thermal power plants, as well as standard centrifugal pumps for district heating facilities. ANDRITZ turbine pumps complete the pump programme.
Vertical line shaft pumps for energy facilities
The company provides vertical line shaft pumps that can be supplied with pull-out or non-pull-out characteristics depending on customer requirements. The pumps are provided with radial, mixed flow or axial impellers, which can be fitted with blades that are either fixed or adjustable during operation.
The shaft pumps function as cooling water pumps in power plants or in water supply, and are customised for heads up to 80m and flow rates up to 70,000m³/hr.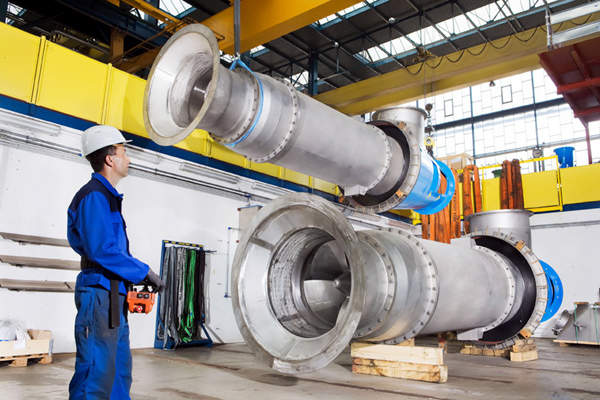 ANDRITZ pumps have a wide range of uses in the energy sector.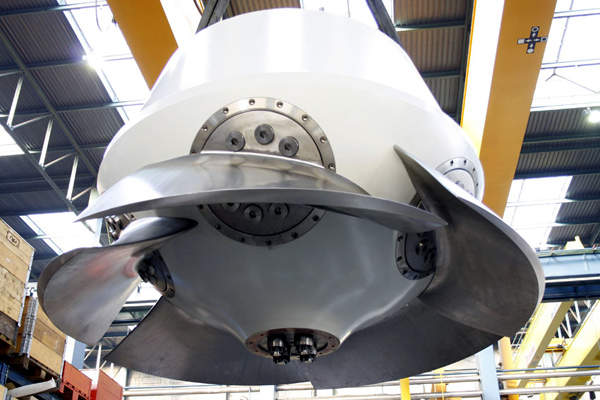 Using experience from turbine manufacture, the ANDRITZ Pumps division has introduced hydraulic impeller blade adjustment to cooling water pumps.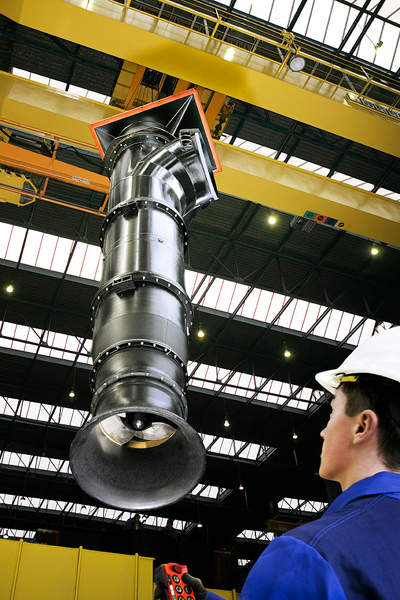 ANDRITZ cooling water pumps can be executed as pull-out or non-pull-out type.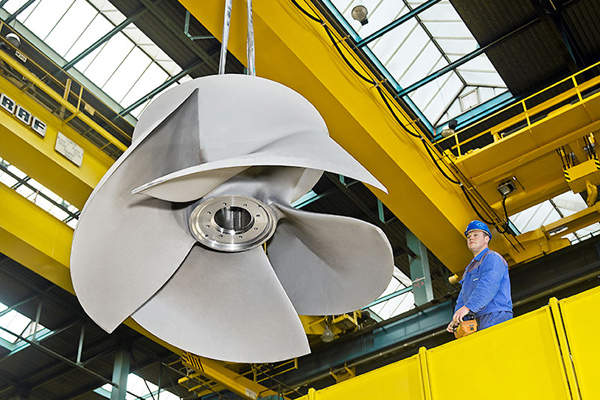 Pump impellers are made of Duplex or Superduplex steel grades for seawater applications.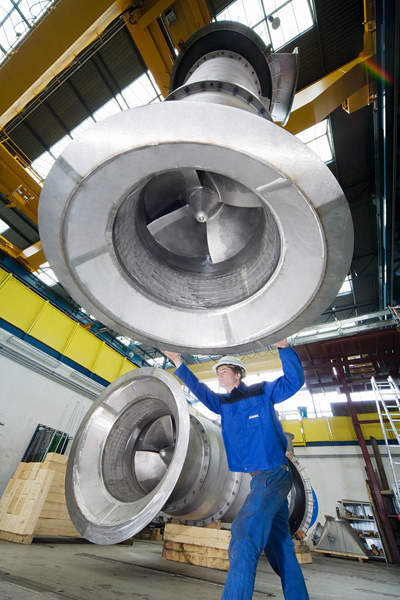 ANDRITZ cooling water pumps are customised according requested head and flow rate.
Metal and concrete vertical volute pumps
ANDRITZ vertical volute pumps are designed with a metal or concrete volute, as well as an optional guide vane. These pumps can also be equipped with a radial or mixed flow impeller.
The volute pumps are used to cool water in power plants worldwide and are customised for heads up to 250m and flow rates up to 180,000m³/hr.
Double-suction split case pumps for cooling and circulation water systems
The company designs cost-effective double-suction split case pumps that have a particularly long service life and are efficient.
They have an axial split case design that makes maintenance quick and easy, while the pumps' double-flow radial impeller and in-line casing enables horizontal or vertical installation. This allows the motor to be positioned on the right or left site.
ANDRITZ split case pumps are designed to transport cooling or circulation water in energy facilities and district heating networks.
Cost-effective turbine pumps for electrical power generation
ANDRITZ pump-turbines are a cost-effective alternative to usual generators. When running in reverse, ANDRITZ centrifugal pumps can be transformed into a mini turbine, which helps to produce a strong return on investment (ROI) by recovering and creating electrical power.
The pumps can be fitted as recovery turbines in several business applications or to supply energy to mountain refugees and forest lodges.
Pump engineering services for power projects
Besides its pumps programme for the power sector, ANDRITZ Pumps, which is part of the ANDRITZ Group's hydro business area, develops high-quality standard and customised centrifugal pumps, as well as submersible motors and pumps for a wide range of different applications and industries.
The company has decades of experience and knowledge in constructing hydraulic technologies, guaranteeing reliable and high-grade ANDRITZ pump engineering. ANDRITZ offers a well-rounded service that includes development work, model tests, engineering design, pump manufacturing, project management, and after-sales service and training.
For further information on ANDRITZ pumping technologies for the power industry, please contact the company via the enquiry form on this page.