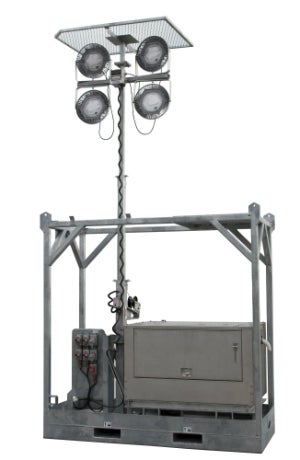 Lighting provider Worksite Lighting is to attend the Offshore Technology Conference (OTC) 2015 in Houston, Texas, US, from 4 to 7 May.
WorkSite Lighting provides portable explosion-proof lighting and power distribution solutions, as well as a full array of innovative safety-driven products designed with the worker in mind. All products are built in the US.
WorkSite Lighting director of marketing Scott Madere said: "We look forward to opportunity to showcase our products and people to the world every year at OTC, because we believe very strongly in both.
"We look forward to making connections at OTC that apply directly to work sites across the globe, and increase the level of safety and production for workers in a wide spectrum of environments."
WorkSite Lighting will be displaying their entire line of offshore ready equipment, including its industry-leading offshore LED light tower, offshore air compressor, and offshore pressure washer, along with its traditional lineup of explosion proof lights and portable power distribution, all manufactured in the United States and utilised globally.
WorkSite Lighting LLC continually strives to improve work area safety by manufacturing the safest lighting and power solutions available through emerging technologies, innovation and experience.
Our explosion proof lights, portable power distribution and safety products reflect a daily commitment to our motto: 'Right Product, Built Right, On Time, Every Time'.
For more information, please contact Worksite or visit company stand #13401 at OTC 2015.