Stäubli Electrical Connectors (Stäubli Group) is a Swiss-based leading manufacturer of electrical connectors and contact systems, providing innovative solutions for demanding applications. Stäubli Electrical Connectors builds on more than 50 years of engineering and design experience to continually break new ground in the field of advanced contact technology.
The Stäubli, product range includes interconnection systems for the most demanding applications in aerospace, medical, robotics, solar energy, general industry and test and measurement. Our plugs and sockets are designed for high performance, high mating cycles and low insertion/extraction forces, and are ideally suited for low and high current applications.
Advanced Contact Technology
Our advanced contact technology, the MULTILAM, meets any requirements, even within the most severe constraints, whether electrical, thermal or mechanical in nature. The MULTILAM is a multi-functional contact interface, which provides electrical performance coupled with mechanical properties. Its unique design allows constant spring pressure, so that during continuous or even pulsed loads, contact resistance stays low and voltage drop is minimal. The highly versatile MULTILAM is characterised by high energy efficiency, reliability and a long lifespan.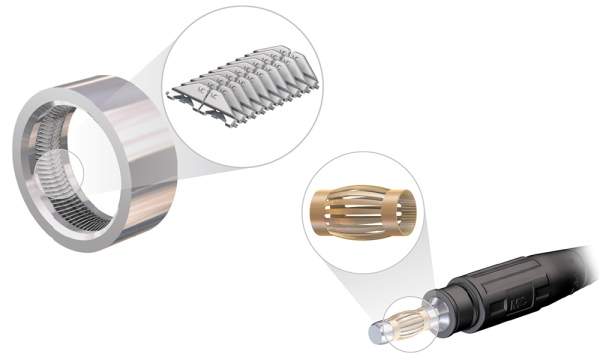 The MC Multilam, our advanced contact technology, present in all of our connectors, offers unlimited design flexibility for your applications and ensures a safe, reliable and long-lasting connection.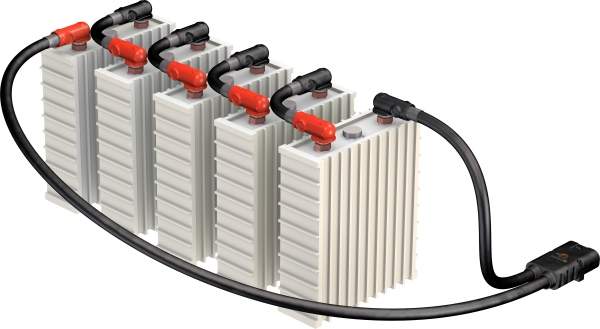 Our battery cable connector ensures safe and fast connection of batteries for stationary or mobile applications. Excellent for renewable energy storage during peak times.

The CombiTac modular connector system allows for individual combination of power, signal, thermocouple, coaxial, pneumatic, hydraulic and bus applications in a space saving compact frame.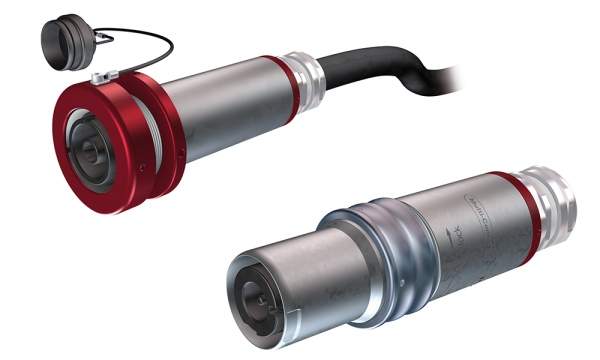 21-BV high power connectors for mobile applications are able to withstand harsh environments, such as in offshore technology applications.

Multi-Contact offers complete junction box and connector solutions for the renewable energies market, featuring the original industry-standard connector system MC4.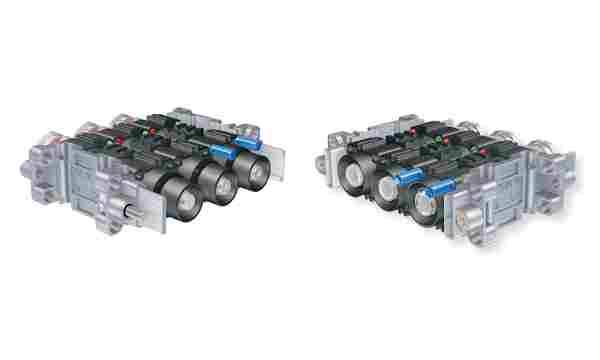 The modular power connector is a universal multi-application solution for the railway industry, featuring a compact and modular design able to carry out electrical connections in railway rolling stock.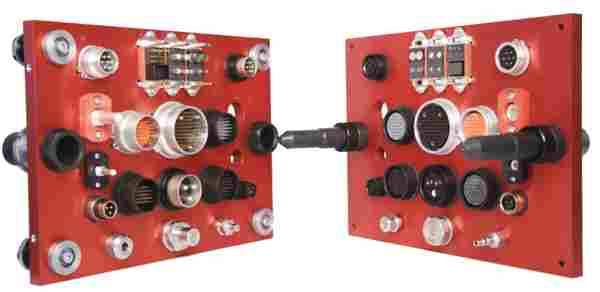 Our multi coupling system combines power, fluid and signal connections in a compact design. MCS are typically used for high-performance applications demanding high reliability and repeatability.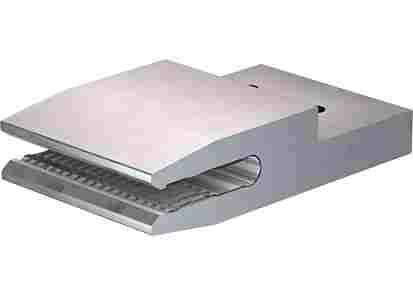 For direct connection to copper or aluminum bus bars, our standard GSR fork connectors are suitable for applications in non-corrosive environments indoors or protected outdoor installations.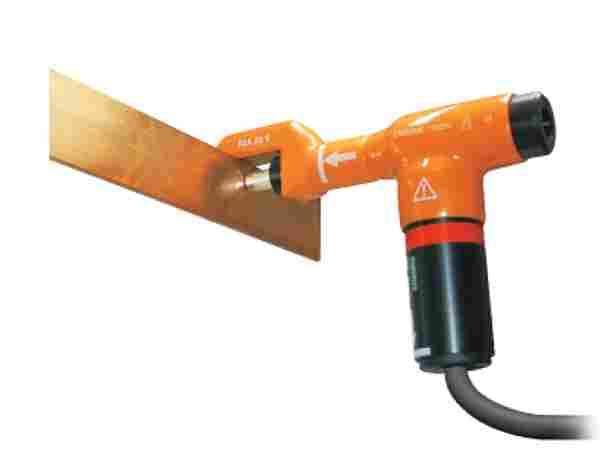 Safety flat bar clamps for rapid and safe contact of busbars in power distribution plants, power generation units, mobile transformers and standby power packs.
Your Solutions Provider
We offer various contact forms depending on your applications. Our cylindrical contact forms work for either a socket (to mate with a rigid pin) or a pin (to mate with a rigid socket). Our flat contacts are suitable for connecting busbars, either by pushing together or by clamping. Large busbar units can be connected with minimum time and effort. Our fork contacts are particularly suited for contacting busbars in rack and panel applications. It is simple to install parallel busbars with flat-mounted fork plugs.
Our round connectors tolerate angular misalignments, so allowances can be made for axial displacements. Our contacts found in our CombiTac product line feature a modular plug connector system, which combines electrical signal, power, gas, compressed air, fluid, fibre-optic, communication, coaxial, and thermocouple circuits in a single connector. We also offer multi-pole contacts, which allow for space-saving compact plug forms, especially suited for high mating cycle applications such as automation environments.
Industrial Connectors
Our high-performance industrial connectors are designed to meet the demands of harsh industrial environments. Equipped with our tried and tested MULTILAM, they offer the lowest contact resistance and extremely high current density. Our power connectors are used in a wide range of applications, such as power generation and distribution, rack and panel applications, machine control systems, mobile transformers and many more. Wherever high currents need to be safely transmitted through a removable electrical connection, industrial connectors are the preferred choice worldwide. Product groups include:
Powerline: industrial power connectors for high current applications
Slideinline: slide-in rack connectors and fork plugs for bus bars
CombiTacline: modular connector system for plug-in module technology
Motorline: quick-connection adapters for electrical motor testing
Miniline: miniature connectors for printed circuits (PCB) and connecting leads
Utilitiesline: flat bar clamps and test accessories for electric utilities
Railwayline: electrical contacts for railway technology
Connectors for Automation Systems
Applications include manually or automatically actuated multi-couplings for docking systems, automated assembly lines, tool change systems for machining and moulding equipment, and robotics.
Our automatic system connectors feature a rugged and reliable design specifically engineered for high mating frequencies. They're equipped with MULTILAM technology for the lowest contact resistance and extremely high current density. Product groups include:
Dockingline: multi-pole connectors for multi-couplings and docking systems
Roboticline: primary circuit connectors for electrical welding transformers
Connectors for renewable energy
Stäubli Electrical Connectors is a pioneer in the field of photovoltaics and a world leader in connection systems for solar panels. The components of MC plug connector systems for photovoltaics are designed to permit time-saving, dependable series and parallel cabling of solar modules, both free-standing and integrated into buildings.
Stäubli Electrical Connectors PV plug connector systems allow pre-assembly of PV modules at the factory or on-site workshop. The equipment from the inverter to the module can be quickly installed by skilled construction workers, dramatically reducing installation costs. Product groups include:
Solarline: plug connectors, junction boxes and cables for photovoltaics
Connectors for electro-medical equipment
In medical technology, the reliability of all components is critical. In intensive care units, for instance, human life often literally depends on the performance of connected medical equipment.
Stäubli Electrical Connectors' special product line of connectors for electro-medical equipment was developed using our specialised expertise in the development and manufacturing of test and measurement safety products. These meet the unique requirements of the medical industry. Featuring our MC MULTILAM technology and gold-plated contact elements, our medical connectors provide the highest dependability and corrosion resistance. Product groups include:
Medicalline: medical industry connectors compliant with industry standards DIN 42801 and 42802
Test and measurement
Over the last four decades, Stäubli Electrical Connectors has become internationally renowned for its safe, high-quality test accessories. Whether for testing, measuring or diagnosis of components and systems, our innovative test accessories offer you the performance, dependability and repeatability you need. Our test and measurement product family includes our test accessories for high-frequency engineering, our wide range of highly flexible wire and our complete line of insulated test accessories, which meet and exceed today's stringent safety requirements. Product groups include:
T&MLine: test and measurement accessories
HFLine: test accessories for high-frequency measurements
Cableline: cables and multistrand wires