R&B Switchgear Services carries out onsite and workshop refurbishment, maintenance, servicing, testing and repairs of switchgear and circuit breakers of any description.
Our workshop and test area are specifically designed for the switchgear manufacturers industry, and play a major role in providing the prompt and efficient service expected by our customers throughout the UK and globally.
Medium-voltage switchgear
R&B Switchgear will design and build medium voltage switchboards up to, and including voltages to 24kV, current ratings up to 3,500 amps, and up to 31.5MVA fault rating capacity. Our switchboards are built with the ABB unigear ZS1 enclosures, incorporating Vacuum or SF6 circuit breaker technology and motor switching devices for transformers and rotating machinery.
We can also supply autotransformer starting or VSD solutions for medium voltage motors requiring reduced load starting techniques.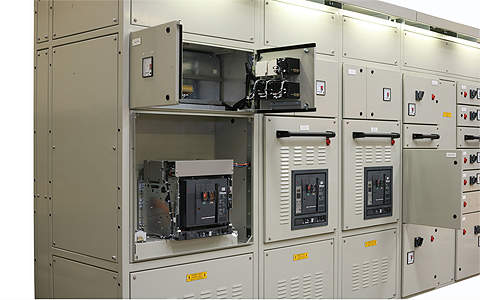 R&amp;B Switchgear manufactures switchgear according to DNV standards.<br><br><br><br><br><br><br><br>
R&amp;B Switchgear designs and manufactures low-voltage electrical switchgear solutions.<br><br><br><br><br><br><br><br>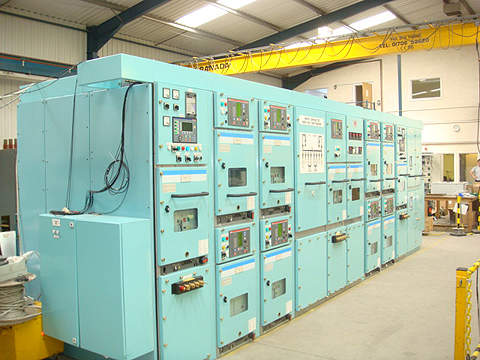 The main task of medium-voltage switchgear is cost-efficient and safe power distribution.<br><br><br><br><br><br><br><br>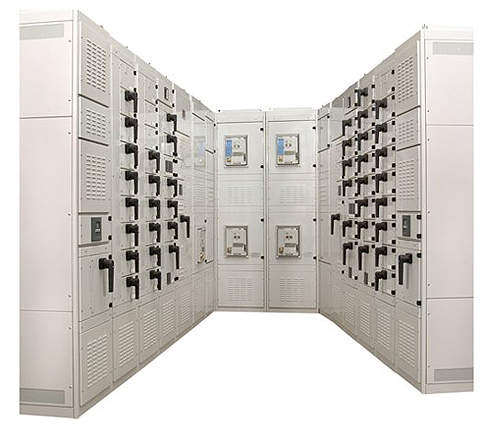 R&amp;B Switchgear Services has partnered with Dorman Smith Switchgear for the manufacture and supply of Modis low-voltage modular distribution systems.<br><br><br><br><br><br><br><br>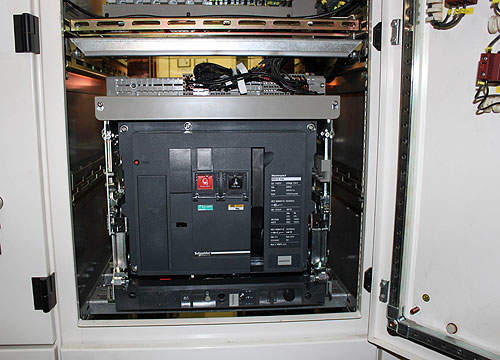 R&B Switchgear offers retrofit services for ACBs.
Low-voltage electrical switchgear
We design and manufacture low-voltage electrical switchgear solutions in a timely and cost-effective manner. By sourcing materials from a range of suppliers, we can provide our customers with the best solution for their unique requirements.
Our comprehensive range of low-voltage electrical switchgear solutions includes:
Main and sub main boards
Sub distribution boards
Changeover systems
Multi-metering switchboards
MCC switchboards
Low-voltage modular distribution systems
R&B Switchgear Services has a licensed partnership with Dorman Smith Switchgear for the manufacture and supply of Modis low-voltage modular distribution systems, which are specifically designed to provide ultimate flexibility.
The modular concept, coupled with an extensive range of protective devices and enclosures, allows the cost-effective design and building of distribution systems to meet the exact power expectations and space limitations of individual schemes up to 6000A.
Power factor correction equipment
Power factor is a measure of how efficiently electrical power is consumed. The monitoring it provides and the introduction of corrective equipment often result in significant savings.
When a system is 100% efficient, the power factor is united. If the power factor is less than full capacity, extra power is needed to do the same work. Power factor correction (PFC) equipment returns the power factor as close to full capacity as possible, which reduces the burden on the supply.
Switchgear asbestos component replacement
As a major manufacturer of both AC and DC switchgear, R&B offers a comprehensive worldwide service for the maintenance of switchgear, circuit breakers and all ancillary equipment such as voltage transformers and earth switches.
Prior to 1984, most air circuit breakers contained substantial components manufactured with cementite asbestos. As a result of changes in legislation regarding the acceptability of asbestos in the environment, R&B Switchgear has developed a service to remove, safely dispose of and replace cementite asbestos from items of switchgear and circuit breakers.
Circuit breaker maintenance and repair
R&B engineers are trained on all aspects of electrical switchgear, from the routine maintenance and repair of the mechanical aspect of the equipment to the periodic testing of the protection systems and associated relays.
We provide:
Complete analysis of medium-voltage circuit breakers
SF6 gas leak detection using highly sensitive leak detection equipment
Contact resistance measurement
Insulation resistance measurement
High-voltage DC impulse testing
Vacuum chamber inspections
Correct mechanism operation
Thermal imaging of switchboards
Thermal imaging has established itself as a useful preventative maintenance technique in the electrical industry. The technique includes the measuring actual temperatures of apparatus during normal operating conditions to evaluate whether the equipment is operating within its temperature range or whether an underlying fault is present.
For installations on high-voltage, R&B Switchgear manufactures and supplies a viewing window, which can be fitted to strategic positions on a switchboard, giving the camera access to cable joints and busbar connections that could not usually be viewed without the removal of panels and doors.
Retrofit services for ACBs
For customers who have any Merlin Gerin ACBs of types 'DA' or Masterpact 'M' of any configuration in either 3 pole or 4 pole with horizontal or vertical connections, R&B can retrofit these units and replace them with the current range of ACBs from the Schneider Masterpact 'NW' and 'NT' range of ACBs.
We have developed the full range of rear connections to allow the replacement of any of the heritage range to the current range without the need for any onsite busbar modifications.
These connections are supplied along with the ACB, cosmetic and insulation barriers to achieve a safe and well engineered solution to the replacement of these old types of ACBs into existing switchboards on marine, offshore and industrial installations.