DuPont Sustainable Solutions has extensive firsthand knowledge and experience in workplace development: we combine safety, engineering, environmental stewardship, learning and operations management to make lasting and sustainable change – making your current business objectives reality and enhancing the future of your business.
Our consultants work in collaboration to assess your company's performance in critical areas like workplace safety, environmental management, and learning development. We can then help you integrate customised, world-class solutions from top to bottom – leading to fewer incidents, reduced emissions and higher profits.
Learning and development
Our award-winning blended learning solutions will empower the employees in your organisation. We can help your workforce develop critical skills, reinforce desired behaviour and sustain the transfer of knowledge – resulting in both immediate and long-term gains as those skills take root and grow. Our goal is to help you make your company more competitive in the long term.
We offer a full range of integrated e-learning technologies, instructor-led programmes and traditional training tools to help your workforce develop critical skills. From classroom instruction to self-paced learning to tailored, on-site seminars, our blended learning solutions can assist you at every step as you bring your organisation closer to its employee development goals. We will help you assess, build, deliver and extend your training programmes as well as determine their effectiveness.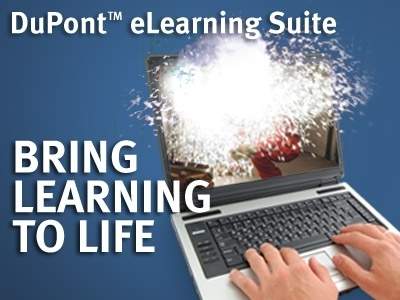 The DuPont™ eLearning Suite, the next generation of the coastal e-learning system, combines engaging content, scalable applications and outstanding professional services to bring learning to life for your employees.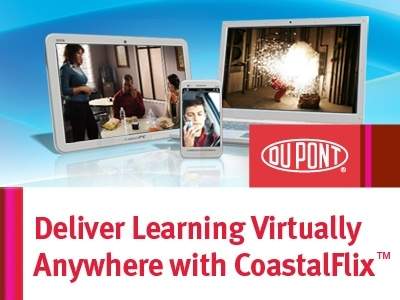 Whether it's in a classroom, on a laptop or on a mobile device, CoastalFlix™ from DuPont Sustainable Solutions gives you the flexibility to deliver workplace safety training anytime, anywhere.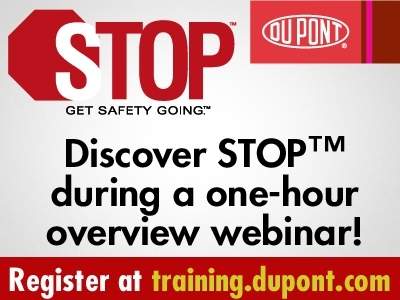 DuPont™ STOP™ (Safety Training Observation Program) helps make safe behaviour and workplace conditions part of the work culture. Find out more at a free webinar.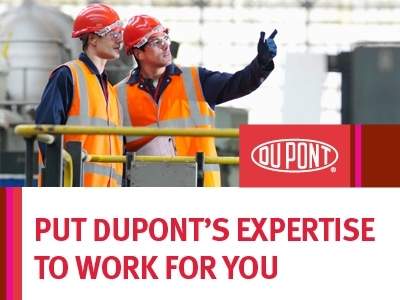 Increase safety awareness and improve safety culture with the help of DuPont's learning and consulting solutions. Our technologies, content and know-how help reinforce safe behaviour and protect employees from injury.
These programmes are built upon decades of trusted, real-life experience and will pass on to your workforce the skills, knowledge, and cohesive work ideals that will help keep them running competitively.
Safety management systems
Let us help you save lives. Our consultants help create a safety culture and can help improve your existing safety performance with proven methodologies in employee, contractor, process safety and operational risk management.
Our time-tested methods help reduce incidents, develop employee skills and minimise risks, thereby improving operational efficiency and enhancing your company's growth.
Creating this safety culture is about more than removing hazards and institutionalising safety procedures. It is about people – their attitudes, behaviours and thoughts – and the changing dynamics of today's world. We help by establishing safety management systems that encompass leadership, organisation and process components.
Consulting services
We understand that companies today face unprecedented societal, regulatory and market pressures. Our expert consultants collaborate with organisations to create custom solutions that improve human, environmental and financial performances.
For over 30 years, DuPont Sustainable Solutions has implemented successful engagements for businesses worldwide in the oil and gas, utilities, manufacturing, mining, chemicals, transportation, construction and aerospace industries, among others.
Our solutions are custom-designed to fit your specific needs, delivering timely improvements and sustainable results. At every stage, we apply the unique expertise DuPont has acquired through over 200 years of science-driven innovation, producing 20,000 products at 200 sites, in over 90 countries.
Let us be your catalyst for change.