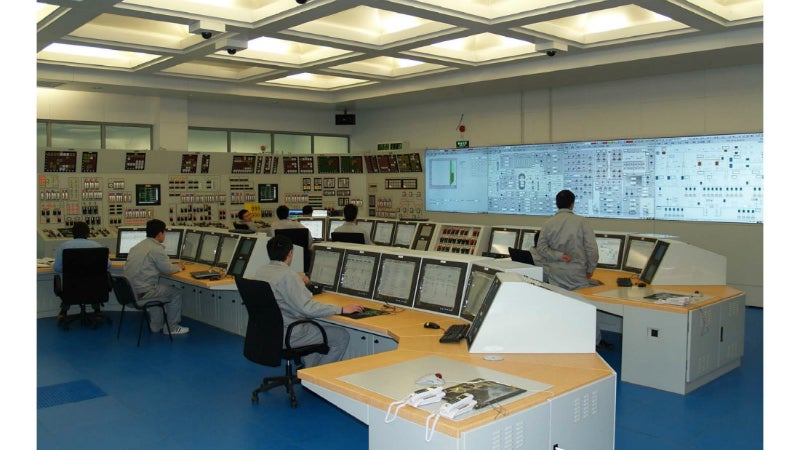 L-3 MAPPS announced today that it has signed a service contract with Liaoning Hongyanhe Nuclear Power (LHNP) to update the reactor core model on the Hongyanhe Phase I full scope simulator. Service will start immediately, and the updated model is scheduled to be completed in the fourth quarter of 2016.
"We are pleased to have another opportunity to support our colleagues at Hongyanhe," said Michael Chatlani, vice president of marketing & sales for L-3 MAPPS Power Systems and Simulation. "L-3 MAPPS is proud to offer the capabilities of our robust Orchid® technology being used to develop and maintain the Hongyanhe Phase I simulator, and we look forward to further opportunities to work together with LHNP."
L-3's Orchid Core Builder will be used to update the simulator's fuel cycle data to the latest plant data. The updated Comet Plus™ reactor model will support an 18-month refueling cycle to reflect the upgraded refueling cycle undertaken at the nuclear plant.
Orchid Core Builder is L-3 MAPPS' graphical utility for the easy creation and validation of cycle-specific reactor core data. The utility generates an advanced reactor kinetics model (Comet Plus) based on the Nodal Expansion Method. Orchid Core Builder is also equipped with an initial condition (IC) transfer mechanism to automate the process of creating ICs following fuel cycle updates.
Liaoning Hongyanhe Nuclear Power is a joint venture of China General Nuclear (CGN), State Power Investment Corporation (SPIC) and Dalian Construction Investment Group. Hongyanhe Phase I, operated by LHNP, features the first nuclear power generating units established in northeast China as part of the country's plans to upgrade its aging industrial base. The Hongyanhe Phase I site, located in Hongyanhe Town, Wafangdian, 104 km north of Dalian City in Liaoning Province, has four CPR1000 units. The CPR1000 design is a 1,118-megawatt three-loop Pressurized Water Reactor (PWR).
A Romanian state-owned utility company Societatea Nationala Nuclearelectrica S.A. (SNN) has selected L3Harris Technologies to...