L3 MAPPS
High-Fidelity Power Plant Simulators for Safe Operations Today and Tomorrow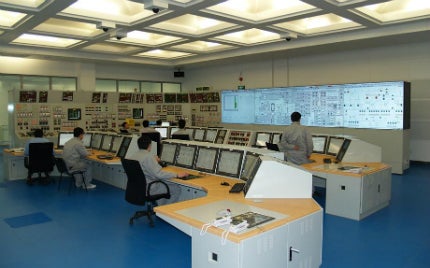 When you're looking to improve your power plant's performance and reliability, you'll want the right simulation experience to get you there. One company has the dedication to produce true-to-life power plant simulators that ensure that your personnel have the knowledge required to safely and efficiently operate your power plant.
For more than 40 years, L3 MAPPS has worked with leading utilities, plant designers and research organisations to create superior training and engineering systems and has established itself as the world's pre-eminent manufacturer of power plant simulators. L3 MAPPS is a company of people with ideas and vision, with a desire to create value through innovation and with the experience to achieve success.
Doing it right
Providing more than just training devices, L3 MAPPS' simulator solutions – powered by the unparalleled Orchid® suite of simulation products – will elevate your operation and engineering teams to new heights in addressing plant design issues, procedural deficiencies and reliability improvements. L3 MAPPS simulators provide superior real-world power plant training. L3 MAPPS offers a variety of products and services, including full-scope simulators, classroom simulators, engineering simulators, part-task trainers, severe accident simulation, simulator retrofits and upgrades and more. L3 MAPPS provides everything from design to complete turnkey systems, specific components and simulator design tools as required by the customer. The company's simulators offer the highest quality in modelling fidelity and training to provide trainees and instructors with user-friendly tools for learning, operating and mastering complex power plant systems.
The superior training environments of L3 MAPPS simulators provide clear advantages for obtaining operator licences / certification, optimising plant operating procedures and reducing costs. Operators trained on L3 MAPPS simulator environments acquire the skills necessary to increase plant performance, minimise downtime and provide confident emergency response. Real-time responses to operator actions and interactive instructor controls ensure maximum training effectiveness and adaptability.
Simulator uses include interactive team training, severe incident management, plant design testing, and start-up / shutdown optimisation. Any scenario, no matter how complex or dangerous in a real plant, can be reproduced, monitored and varied in real time, providing a highly valuable tool for training, plant engineering and emergency response.
You're in control
L3 MAPPS' unique knowledge transfer programme allows customers to gain expertise and total confidence in the operation, modification and maintenance of the simulator, using a state-of-the-art simulation environment. Users can directly implement simulator changes to reflect plant modifications, evolve their training programmes and expand simulator use into other areas, such as engineering training and emergency response organisation training.
Uses and advantages
L3 MAPPS provides cost-effective training for:
Experienced operators and new recruits
Overall plant and individual system operation and control
Improving soft skills such as "command and control," three-way communication, team interaction and performance in the most realistic simulator control room environment
Emergency plan implementation and incident management
Skilled response to equipment malfunction and plant transients
I&C familiarisation through DCS and plant process computer operation
More benefits:
Full visual implementation of whole plant simulation, allowing users to have complete control over simulated plant design in an intuitive, easy-to-use manner
State-of-the-art simulation environment for development, operation and management of your simulator with a fully visual, interactive graphic user interface including control room soft panels and plant system models
Operations optimisation with just-in-time training on plant start-up, shutdown and infrequently performed evolutions, etc.
Fewer unplanned outages due to operator error or equipment malfunction
Improved plant safety
Analysis of plant response to equipment and / or instrument failure
Efficient plant design planning and testing
DCS and plant process computer verification and validation
Ease of simulator upgrade and ability to keep current with plant
Multiple configurations on one simulator
Portability of simulation for classroom training
L3 Communications India Pvt. Ltd.
Unit 4B & 5, Level 02, Block B
Bagmane Laurel
Bagmane Tech Park
560 093
Bangalore
India
+91 80 6717 0200
+91 80 4095 8524
bangalore.office@L-3com.com