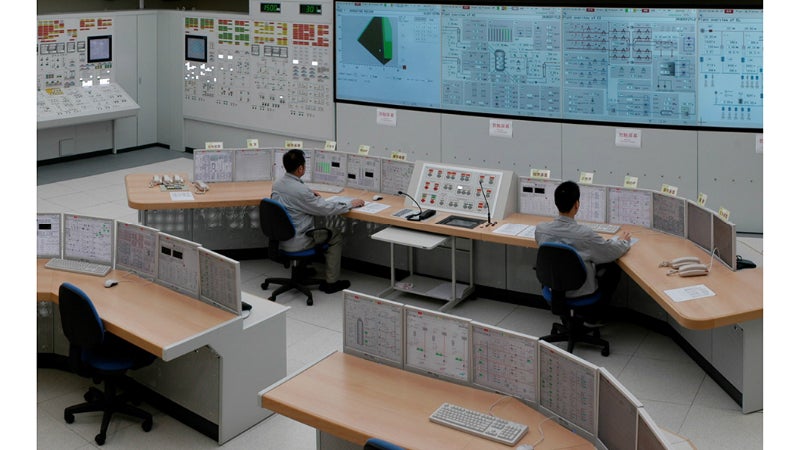 L3 MAPPS announced today that it has been awarded a contract from Ling Ao Nuclear Power Co., Ltd. (LANPC), a division of China General Nuclear (CGN), to upgrade the Ling Ao Phase II full scope simulator with L3's latest Orchid® simulation software. Under this contract, the company will also enable the simulator with a severe accident simulation model that will automatically switch from the standard L3 MAPPS plant models to Electric Power Research Institute's (EPRI) Modular Accident Analysis Program (MAAP5*). The updated simulation environment and "autoswitch" program are due to be in service in the first quarter of 2018.
"L3 MAPPS made new investments last year to enhance autoswitching to the severe accident simulation model, and we are delighted that CGN will be the first to take advantage of our latest research and development efforts," said Michael Chatlani, Vice President of Marketing & Sales for L3 MAPPS Power Systems and Simulation.
"We worked closely with L3 MAPPS to deploy China's first severe nuclear accident simulation on the Ling Ao Phase II full scope simulator in 2013 to enhance training scenarios that simulate degraded reactor core conditions," said Ma Deyou, Senior Chief Engineer, Training Center, Daya Bay Nuclear Power Operations and Management Co., Ltd. (DNMC). "This new project is the next step in enhancing the unique capability that we already have."
The current simulation environment, based on the Visual Simex™ simulator executive and ROSE® plant models, will be migrated to Orchid Simulator Executive and Orchid Modeling Environment, respectively. Also, the previously delivered MAAP 5.01 models will be replaced with MAAP 5.04 to enable autoswitching during periods of elevated fuel temperatures. With MAAP5, the updated Ling Ao Phase II simulator will be used for training scenarios relating to degraded reactor core conditions that result in fuel melting, including cladding oxidation and hydrogen generation, vessel failure, containment failure and fission product release. MAAP5-DOSE will be used to calculate simulated off-site dose rates.
MAAP5 is a software program that performs severe accident analysis for nuclear power plants, including assessments of core damage and radiological transport. The simulator is already equipped with 2-D and 3-D animated, interactive visualizations of the reactor vessel, containment building and spent fuel pool to provide operators with additional insight into the behavior of the plant during severe accidents.
CGN's Ling Ao Phase II nuclear plant comprises the first two CPR1000 nuclear generating units that were put into commercial operation – the first unit in September 2010 and the second in August 2011. The CPR1000 is a Chinese standard design featuring a 1,080 MWe three-loop pressurized water reactor (PWR). The Ling Ao Phase II full scope simulator, built by L3 MAPPS in cooperation with AREVA and Siemens, was put into service in August 2009.
A Romanian state-owned utility company Societatea Nationala Nuclearelectrica S.A. (SNN) has selected L3Harris Technologies to...