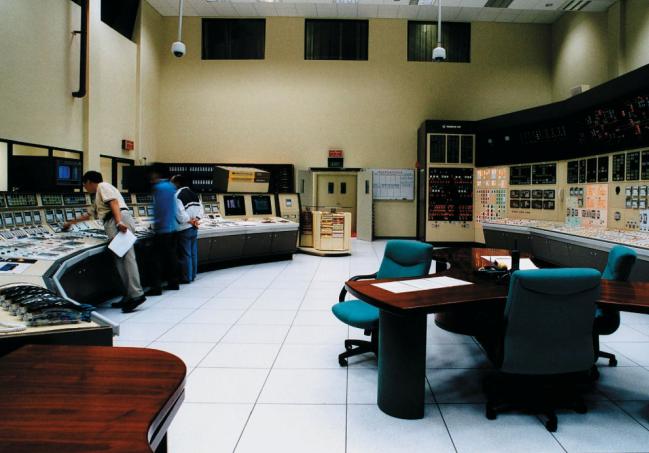 L-3 MAPPS announced today that it has signed a contract with Guangdong Nuclear Power Joint Venture (GNPJVC) to replace the input / output (I/O) system on the Daya Bay Nuclear Power Station full scope simulator's main control room panels and related remote shutdown panels. The project will start immediately and the replacement I/O system is estimated to be in service in the fourth quarter of 2014.
"Having already upgraded the platform and plant models on the Daya Bay simulator, we are especially pleased that GNPJVC will further benefit from our compact I/O solution," said Michael Chatlani, vice-president of marketing and sales for L-3 MAPPS Power Systems and Simulation.
"L-3 MAPPS introduced compact I/O systems for power plant simulator projects more than five years ago, and we have garnered tremendous market acceptance for this capability ever since."
Li Jinguang, the head of simulator maintenance at Daya Bay Nuclear Power Operations and Management, said: "L-3 MAPPS has been a reliable supplier to GNPJVC and the China General Nuclear group since 1999.
"The compact I/O system replacement offered by L-3 will ensure that the Daya Bay simulator's I/O hardware will support our all-important operator training programme for the balance of the station's service life."
The legacy I/O system was supplied by Thomson-CSF in 1992 and has served GNPJVC well over the years. It will be replaced by L-3 MAPPS using low power consumption compact controllers and I/O modules from Beckhoff Automation that are managed by L-3's Orchid® Input Output software. In all, more than 13,000 I/O channels will be replaced. L-3 MAPPS will also replace select simulator control room panel instruments with custom-designed equivalents, namely the synchroscope, the rod position indicators and the sound generator.
A Romanian state-owned utility company Societatea Nationala Nuclearelectrica S.A. (SNN) has selected L3Harris Technologies to...