Ramén manufactures the Ball Sector Valve in Sweden for throttling of liquids, gases, steam and slurries. The Ramén Ball Sector Valve has been installed in thousands of applications worldwide since 1967. The industrial design and the high performance throttling characteristics have been used within:
Power and Heat Plants
Pulp and Paper
Chemical Industry
Mineral Ore Processing Plants
Steel Mills
Cement Industry
Pharmaceuticals
Water and Wastewater Treatment Plants
Ramén – designed and manufactured in Sweden
The Ramén Ball Sector Valve is an original Swedish design, which has evolved from the need to control fibre slurries in the prosperous pulp and paper industry back in the mid 1960s. The engineers designed the valve with a circular to elliptic opening, which offers an excellent solution to problems with dewatering and clogging that was common when using any other type of valves. The Ramén Ball Sector Valve was born out of innovative ideas and still offers unique features like equal percentage characteristics for throttling and tight shut off for any gas, liquid, steam or slurries.
The Ramén Ball Sector Valve has, since its birth in the 1960s, extended its product range and can be applied in any application from rubber-lined to titanium, with soft and metal seats in different designs.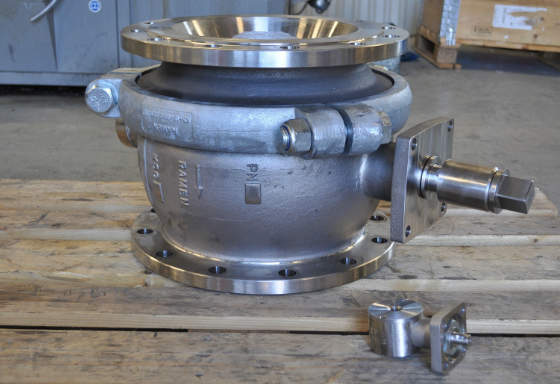 Ball Sector Valves from DN 25 to DN 300, Kvs from 0,025 to 3840.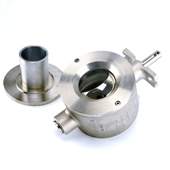 Control valves for liquids, gases, steam and highly abrasive slurries.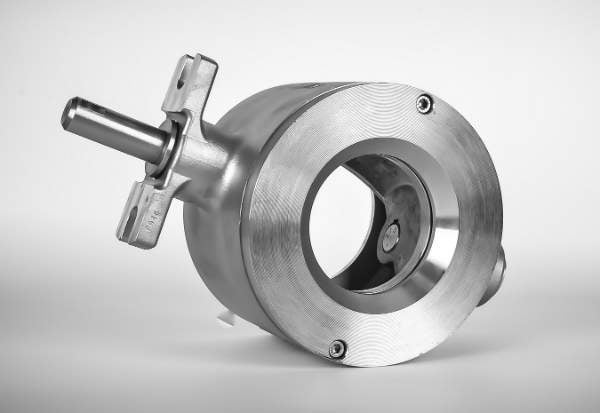 Low torque for accurate control and any actuator.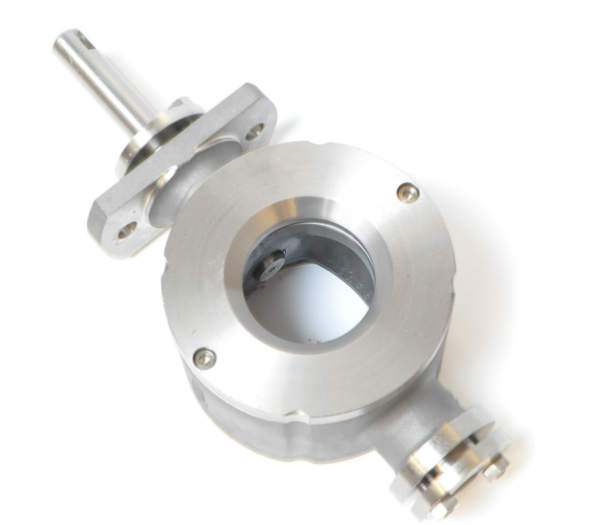 Stuffing box for corrosive media.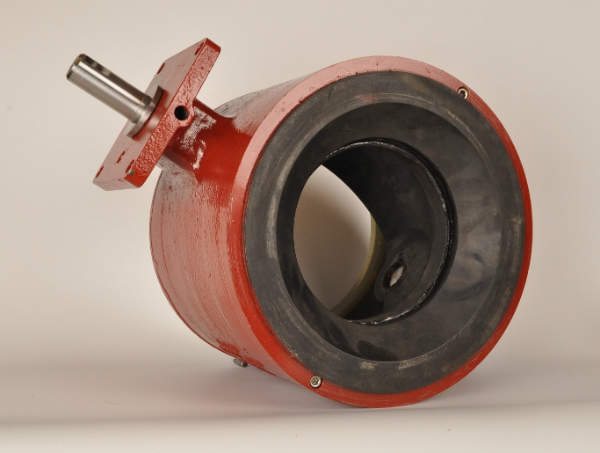 Rubber-lined for abrasive slurries.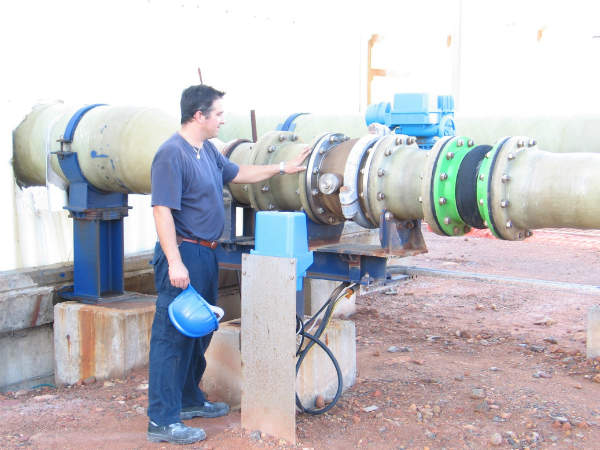 Thousands of satisfied customers all over the world.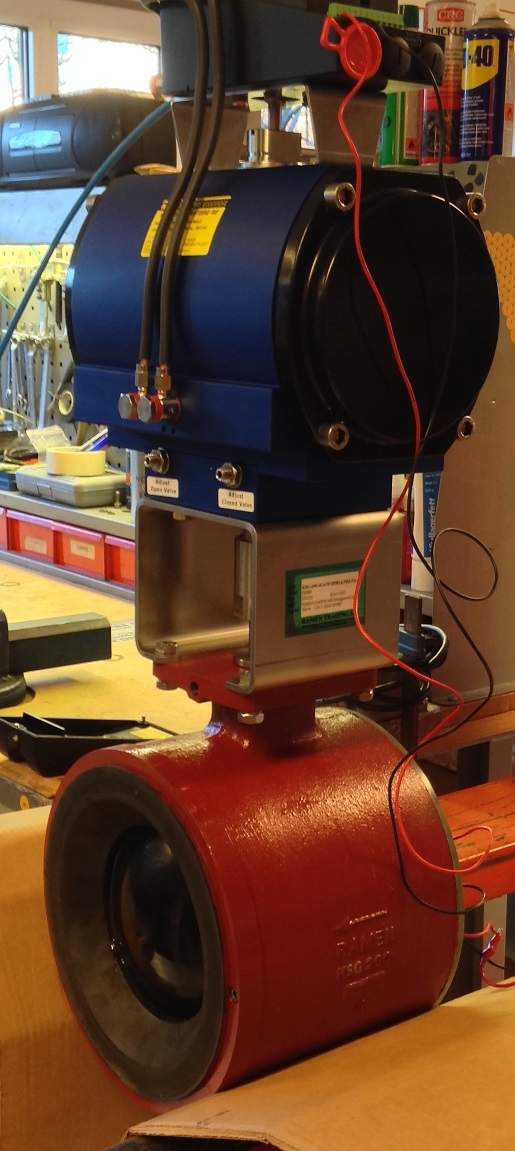 Pneumatic Actuator and positioner.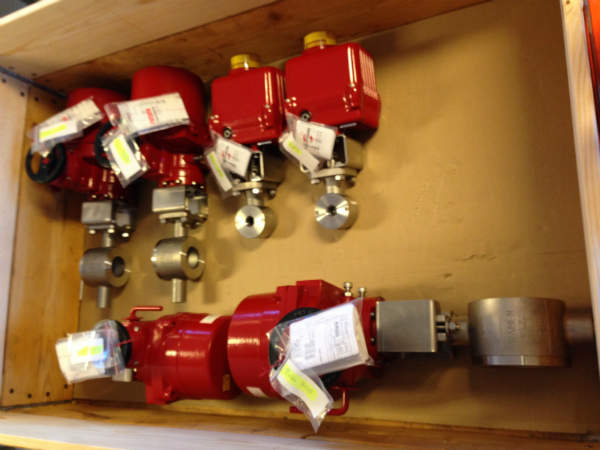 Low torque improves price / performance ratio.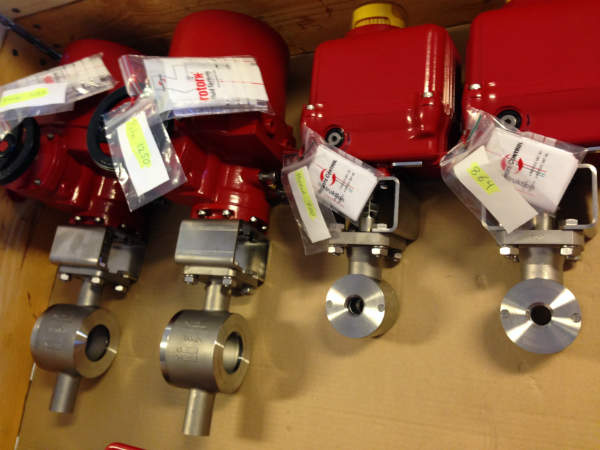 Our products are always assembled and tested by hand before delivery.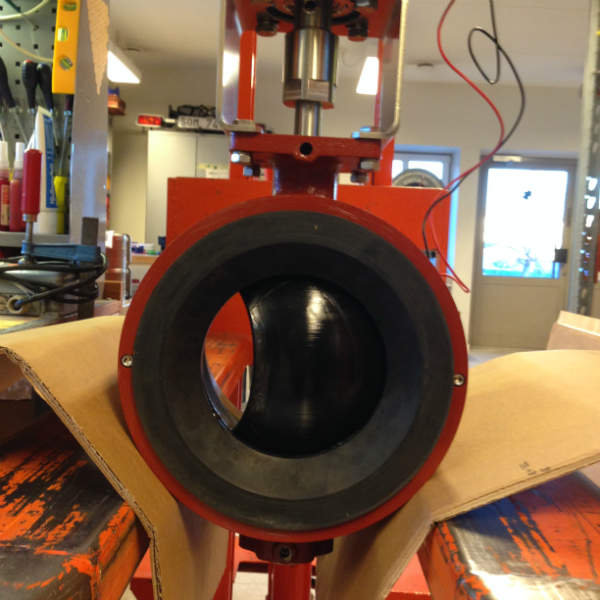 Circular to elliptical openings give equal percentage characteristics.
Ramén – robust with high accuracy
Ramén Ball Sector Valves are supplied from DN 25 to DN 300 with Kv values from 0,025 to 3850 (Cv0,03 – 4500), as we are a small flexible manufacturing unit we are able to offer special requests with reasonable delivery time to a competitive cost.
Ramén Ball Sector Valve is made out of a half ball sector which via two shafts is journal led in the valve body. One part of the ball sector sphere is used for shut-off. The other part of the sphere has a hole with a diameter, which is about 80% of the nominal valve size.
The ball sector is turned through 90° on operation from open to fully closed. The shape of the valve opening (flow area) is thereby changing from fully round to narrow elliptic. The near round opening shape reduces the risk of plugging and is less subject to wear in the throttling position than the more slot-like flow in certain other types of control valves.
Ramén – gases, liquids, steam and slurries
The construction details and manufacturing techniques of Ramén are based on extensive and varied usage, often in harsh applications and environments. Ramén Ball Sector Valves has proven to be efficient for tight shut-off and for throttling control of gases, liquids and slurry at moderate pressure and temperature conditions such as:
Air
Oxygen
Nitrogen
Aragon
Methane
Propane
Ammonia
Water
Oil
Cellulose and Paper Pulp
Caustic and Acid Solutions
Abrasive Liquid Suspensions
Iron ore
Coal
Lime slurrie
Fly Ash
Cement
And many more
Ramén – actuators and positioners
We offer valves made in Sweden with bare shaft or with actuators and positioners mounted. Ramén is able to supply the type and brand of actuator and positioners of your preference. We will mount electrical, pneumatic, and hydraulic actuators with control functions from pneumatic, electro pneumatic or digital positioners. Every valve is assembled, tested and approved in our workshop and comes with the highest level of warranty in order to make sure your processes are always performing.
Ramén – control valves and knowledge for your success
Ramén is a knowledge-based company where the service is always prioritized, our success is always a part of our customers success. Make sure to contact us when you are looking for industrial control valves and regulators.