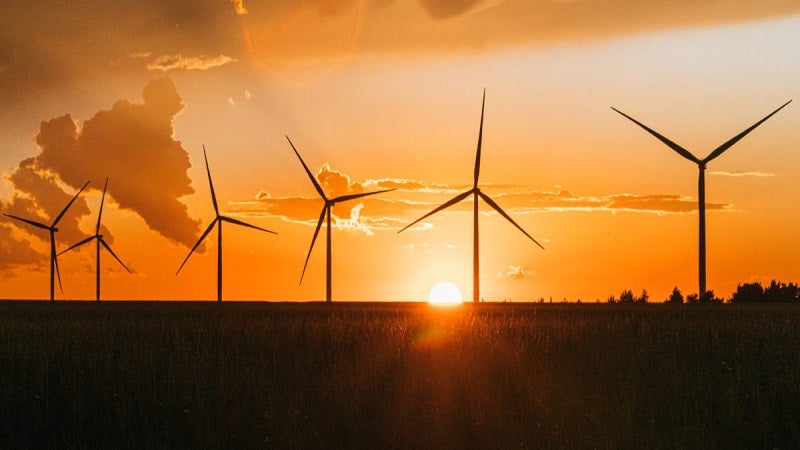 Walmart signed two new virtual renewable power purchase agreements (VPPAs) to purchase more than 366MW of clean energy from Engie US Wind's two projects.
The company will purchase 166MW from Engie's Prairie Hill windfarm in Texas and 200MW from the King Plains windfarm in Oklahoma. Both projects are currently under construction.
Walmart Energy vice-president Mark Vanderhelm said: "Sourcing from wind energy projects like these from Engie is a core component in the mix to meet our goals.
---
Financial services firm Wells Fargo entered a ten-year structured renewable energy agreement with NRG Energy company Reliant.
NRG will supply nearly 62,000MWh of clean solar energy to Wells Fargo's 400 locations across Texas annually from a new utility-scale solar facility. The agreement is expected to further strengthen and support Wells Fargo's corporate strategy to meet its electricity needs through renewable energy sources.
Wells Fargo Corporate Properties Group head Richard Henderson said: "Wells Fargo is focused on continuing to demonstrate leadership in the transition to a low carbon economy.
---
ERG Power Generation signed two power purchase agreements (PPAs) for the supply of 1.5TWh of clean energy to ACEA Energia between 2020-2022.
Acea Energia will purchase the entire energy generated by the 13.2MW Avigliano windfarm that was recently repowered.
ERG CEO Luca Bettonte said: "By way of this agreement, in addition to stabilising the sale price for a part of its renewable energy generation portfolio, ERG is defining the procedures for the sale of electricity produced by its first windfarm to have undergone a process of re-blading.
---
Spanish renewable firm Acciona signed an agreement with independent power producer (IPP) Tenaska to acquire a portfolio of solar photovoltaic (PV) projects located across seven states in the US.
The portfolio consists of PV plants with nearly 3GW power generating capacity and 1GW of battery storage.
Acciona North America Energy Division director Rafael Esteban said: "This operation represents an opportunity for Acciona to increase our commitment to renewable energy and sustainability in the United States through photovoltaic and energy storage technology, after the investments we have already made in wind power.
---
Sempra Energy signed an agreement with China Yangtze Power International to sell its equity interests in its Peruvian businesses for $3.59bn.
The deal also includes the sale of Sempra's 83.6% stake in Luz del Sur.
China Yangtze Power is engaged in electric power production, technological consultation for electricity power generation and selected distribution services.
---
The World Bank is set to support Belarus in increasing energy efficiency by financing the new Sustainable Energy Scale-Up Project in the country with a loan of $99.3m.
World Bank Belarus Country manager Alex Kremer said: "Many Belarusians would be keen to improve the insulation and heating controls in their apartments, but the cost is an issue in most cases.
"We hope that the grants and long-term credits provided under this project will encourage households to invest in thermal renovation, so they can have more comfortable living conditions, lower heat consumption and an increase in the value of their apartments."
---
Norwegian energy company Equinor awarded contracts worth Nkr3.3bn ($359m) on behalf of Gullfaks and Snorre partners for the development of Hywind Tampen windfarm.
The companies that secured the contracts from Equinor include Siemens Gamesa Renewable Energy (SGRE), JDR Cable System, Kværner and Subsea 7.
Equinor Technology, Projects and Drilling executive vice-president Anders Opedal said: "The signing of five major contracts is a key milestone in realising the Hywind Tampen pioneer project.
---
Canadian power generator TransAlta reached an agreement with Kineticor Holdings to purchase two 230MW Siemens F class gas turbines and associated equipment for a fee of $84m.
The Canadian company will be integrating the new gas turbines into the existing steam turbine at Sundance Unit 5, to repower and transform the unit into an efficient combined-cycle unit.
TransAlta president and CEO Dawn Farrell said: "The acquisition advances our repowering strategy in Alberta and increases our contractedness which will help de-risk our business as we move into a fully merchant Alberta market starting in 2021.
---
Berkshire Hathaway Energy (BHE) Canada Rattlesnake, a subsidiary of BHE Canada, has filed a facility application with the Alberta Utilities Commission (AUC) for the 117.6MW Rattlesnake Ridge Wind project.
In its filing, the company said it proposes to build the windfarm on about 13,000 acres of land located south-west of Medicine Hat, Alberta, with an investment of C$200m ($152m).
The facility will feature 28 4.2MW wind turbines and have the capacity to generate nearly 475GWh of clean energy annually, which would be sufficient to power 79,000 homes in the region.
---
Spanish wind turbine manufacturer Siemens Gamesa Renewable Energy (SGRE) has agreed to develop the 250MW West Bakr windfarm in Egypt.
It is owned by renewable power generation company Lekela and it will be located 30km north-west of Ras el Ghareb in the Gulf of Suez. The project is slated to become fully operational in 2021.
Once operational, the project will have the capacity to generate 1,000GWh per year, which will be sufficient to power more than 350,000 homes and offset 550,000t of carbon emissions each year.