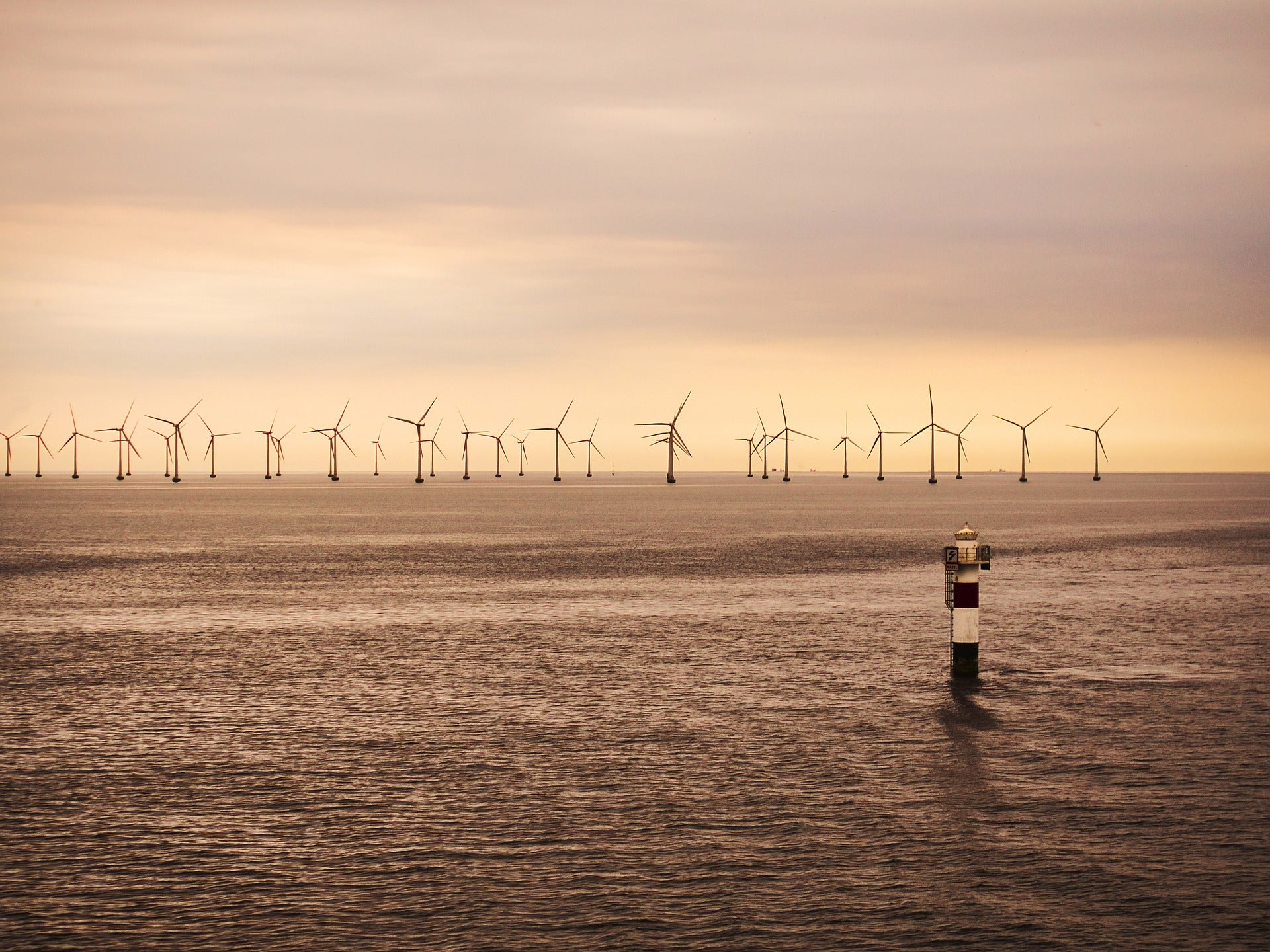 On the face of it, Europe is well placed to succeed in its aim to cut carbon emissions, promote renewables, and push forward with its green economy agenda. The continent is a success story, supported by head-spinning facts and figures that are physically represented by the abundance of new, often large-scale renewable energy infrastructure. 
Since 2005, the EU has almost doubled its power generation via renewables, providing around 34% of the bloc's energy supply in 2019. That is just shy of the 38% generated by fossil fuels in the same year. Given the EU's ambitions to lead the world in combatting climate change, these figures are promising. 
However, the story isn't that simple. The ambition and enthusiasm are there, but there are already concerns that ambition may not be matched by actions – or if it is, those actions might ultimately end in failure. Any moves to tackle climate change should be embraced, but steps taken have to be practical and require collaboration.
A Green Deal for all
In 2020, the European Commission moved closer to cementing its Green Deal, a radical plan to achieve carbon neutrality by the middle of the century that would also reshape economies from agriculture to industry, advance greener societal change, and not leave any country behind. What the plan lacked in weight – fewer than 25 pages – it made up for in ambition and resolve. 
Arjun Flora, UK analyst at the Institute for Energy Economics and Financial Analysis, says: "The Green Deal aims to drive the EU towards its goal of having net-zero greenhouse gas emissions by 2050,  while also providing an engine for sustainable economic growth and just transition across its member countries and affected industries." 
As part of this goal, the EU says that increasing offshore wind power production will be essential. 
"It ticks the boxes, not only for domestic clean energy production and job creation, but also for the EU's brand, being a world-leading European industry," says Flora.
As with many new EU policies, the objective is often drowned out by the wrangling. Said to be a "growth strategy" for the EU, the deal defines industries and businesses that it says are sustainable and worthy investments for private investors through its taxonomy. This, says Flora, is good news for the offshore wind sector: "Offshore wind certainly qualifies as a green investment."
At least it would be if it can be agreed on. At the end of 2020, ten EU member states raised concerns the draft guidelines did not classify gas as a transition fuel. Unsurprisingly, those states were largely Southern and Eastern European, where coal is the dominant energy source. The group said that transition status should be afforded to gas, particularly when it's being used to transition from coal.
This internal politicking aside, the bloc faces a huge challenge. An EU draft document warned that if the union is to achieve its 2050 goals, it will need to increase offshore wind capacity to 300GW – that figure stands at 12GW today – requiring an estimated €789bn in investments. Setting an interim target for 2030, the EU said that projects such as expanding grid infrastructure and generation were vital. Investment in grids would, it said, need to double over the coming decade to €60m annually.
Generating finance
So, how can this be financed? The EU points toward its €672.5bn Recovery and Resilience Facility, which stipulates at least 37% allocation towards "green transition", as well as other funding sources, including the EU's Connecting Europe Facility, the European Investment Bank, other international and multilateral financial institutions, and InvestEU. 
"These can certainly help to stimulate new projects. However, in order to truly meet growth targets over the next decades, much more private capital needs to be attracted into financing and re-financing the industry," Flora cautions. 
The EU believes much of the investment will come from and energy majors, but Flora argues this may still not be enough.
"That means institutional investment from asset managers and pension funds, amongst others. As projects move away from older subsidy-based revenues towards merchant power sales, and therefore power price exposure, this will require some form of de-risking. This could be provided through two-way contracts-for-differences or other forms of revenue stabilisation," he says. 
Today the offshore wind industry depends largely on project financing, with rising proportions of debt versus equity as technology matures and lenders increasingly become more comfortable with the risks. 
However, the sector is highly competitive, ultimately inhibiting the profitability of any one project. 
"The challenge remains attracting sufficient capital to support the scale of deployment required to meet targets. This is both at the riskier development and construction phase, and when assets are operational," Flora adds. 
There is some good news. He says that recent years have seen a growing diversification of investors into wind energy, including from commercial banks, institutional lenders like asset managers and pension funds, and export credit agencies. That, however, must continue and merchant power price risk has to be addressed. EU and state guarantees, grants, and improved permitting processes can help in earlier stages; but for longer term owners and lenders, predictability of cashflow is key.
Peril and promise
"The good news is that macro market trends appear to be favourable," Flora adds. "Inflation is expected to stay low, keeping capital costs low and investors seeking yield. The green bond market is hot and growing, with increasing pressure on investors to be ESG (environmental, social, and governance)-led in their allocations." 
With that growing emphasis, private capital is increasingly being challenged to demonstrate a commitment to ESG values. Increasing investment into renewable energy is one of the most obvious ways to do that, Flora believes, although returns on investment are critical.
That, he says, is one of the biggest challenges facing the sector and its attractiveness to private investment. It could almost be argued that the offshore wind sector is somewhat a victim of its own success, achieving what many had hoped but doing so in a way that challenges investor confidence. While the "increasing penetration" of offshore wind into Europe's energy mix has pushed consumer prices downwards, it has "increased volatility" according to Flora.
He says that this means project margins will be squeezed over time, unless operating costs can be reduced or output efficiency increased: "While cheaper power is ultimately good for the consumer, it means that less capital flows to the project owners and lenders, making it a less attractive investment over time and therefore harder to justify financially."
In December 2020, the EU adopted conclusions on European cooperation in offshore wind, giving political direction to the European Commission. This is something that Flora is largely positive about, but there are risks to offshore wind itself, if its implementation and the Green Deal aren't suitably managed. That danger is potentially hidden by the desire to not look uncompromising or unwilling to innovate. 
Flora warns that if traditional offshore developments are limited in favour of earlier stage technologies, this has the potential to impede the sector. Asked whether he thought there was a risk that a push to diversify the energy mix and develop new technologies could have a detrimental impact on offshore wind his answer was simple: "Yes". 
"Particularly from the hype around hydrogen and carbon capture storage. Both these concepts have the potential to swallow up vast amounts of funding that could be put to work immediately on existing solutions such as offshore wind, energy efficiency, power grid investment, and energy storage."  
The industry is at what could be a decisive point. Managed correctly, there is room for all. The concern is, however, that eye watering price tags compounded by volatile markets and cashflow unpredictability could deter investors. There are ways to protect against these, such as corporate renewable power purchase agreements, but more needs to be done. What the EU does next will be eagerly awaited.