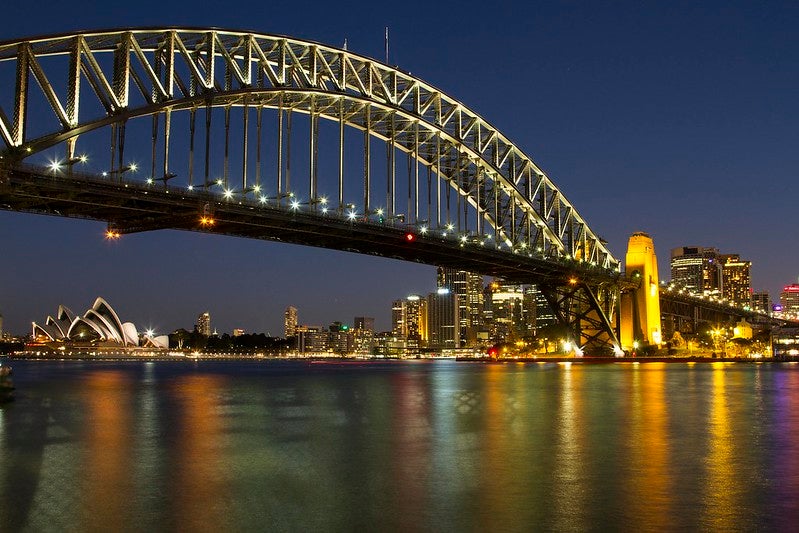 Analysts from GlobalData have predicted Australia will perform the world's fastest energy transition as renewable generation increases.
Over the last week, parts of Australia have set records for their use of renewable generation. The new record for power generated from renewable sources stands at 11.7GW, beating the previous high in November 2019.
As a share of national power use, renewables peaked on 20 August. At the time, solar and wind generated 46.5% of the total energy consumed, according to the Australian Energy Market Operator (AEMO).
AEMO Chief System Design and Engineering Officer Alex Wonhas said: "This new record of instantaneous renewable generation highlights the changing supply mix throughout the electricity market.
"In the last six months, we've commissioned five new wind and solar farms with a generation capacity of 580MW that are feeding into the National Electricity Market, and another seven committed projects working towards construction of a further 1,785 MW."
Pipeline projects powering energy transition in Australia
GlobalData senior power analyst at Somik Das said: "Australia currently has a strong renewable pipeline of 102GW, comprising projects in nascent and advanced stages. Wind and solar PV represent almost 90% of this pipeline.
"The government has put the final nail in the coffin for coal-fired power plants, having no plans to continue coal and gas generators beyond the planned retirement dates. In fact, there is potential for coal and gas generators to retire earlier if renewables provide greater cost benefits before the 2040 horizon."
Australia currently depends on coal-fired generation for the overwhelming majority of its power. Over the past 12 months, black coal generated 85% of the country's energy, according to AEMO. In comparison, wind generated 6% of power over the same period, while solar and hydroelectric sources each generated 3%.
The country is also reliant on coal as part of its mining industry. Five of the country's top ten exports are mining products, with oil and gas also featuring in the top ten.
Japan's ambition to end coal generation will have a large impact on Australia, which exports almost one-quarter of its coal to the country.
Regardless, GlobalData analysts predict that photovoltaic (PV) solar generation will lead a rapid energy transition, followed by wind generation. Analysts there believe solar PV and wind will cover 25% of total installations in 2020, after 24% of installations in 2019.
Das said: "The steep reduction in module costs, improved efficiency, and low power purchase agreements have placed solar PV next to wind as green transformation flag bearers. The proposed energy transition would mean expansion in energy storage and investment towards building and improving the grid infrastructure to support the renewable expansion of this scale."