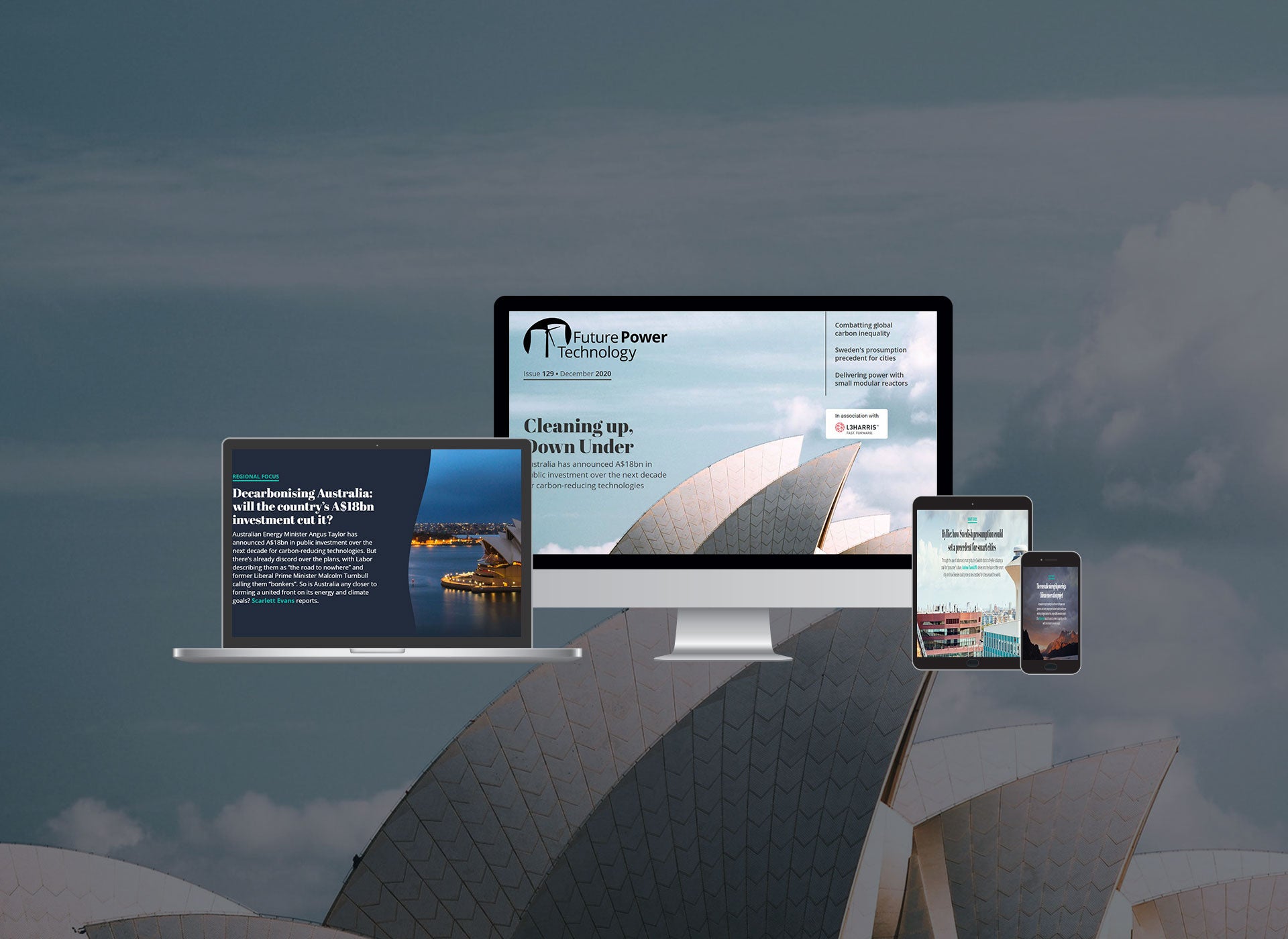 In this issue, we examine Australian Energy Minister Angus Taylor's announcement of A$18bn into carbon-reducing technologies over the next decade. While the announcement seems positive on the face of it, it has ignited discord, with opposition from across the political spectrum calling its effectiveness into question. 
Also, a new report has shown that, from 1990 to 2015, the world's richest 1% were responsible for roughly 15% of cumulative emissions and 9% of the carbon budget. By comparison, the poorest 50% were responsible for just 7% of cumulative emissions and used just 4% of the available carbon budget. How can this imbalance be redressed, while also meeting global warming mitigation targets?
Finally, through the use of advanced smart grids, the Swedish district of Hyllie is blazing a trail for prosumer culture. The smart grid system capitalises on conditions by producing as much energy as it can – more emphasis on wind when it is windy, for example – and stores it for later use. The district, and how it uses energy, could serve as a testbed for cities around the world.
Whether you are on a desktop, tablet or smartphone, you can read the magazine for free online, and join the conversation on Twitter.
In this issue 
Wildfires, blackouts, and restabilising California's electric grid with LF Energy 
Wildfires have led to rolling blackouts in California, with critics blaming green energy for stretching grid capacity, something clean energy advocates adamantly deny. Julian Turner talks to LF Energy executive director Shuli Goodman about restabilising California's power grid and securing the state's clean energy future.
Carbon inequality: redressing the balance for universal sustainable energy access 
According to a new report, high energy and transport use by the richest in society creates more than double the carbon emissions of the poorest. How can this imbalance be redressed, while also meeting global warming mitigation targets? Heidi Vella speaks to Tim Gore, head of climate policy at Oxfam International, about the issue.
The renewable microgrid powering a Chilean conservation project
A renewable microgrid consisting of run-of-the-river hydropower, solar generation, and a battery storage system has been installed to provide green electricity to Patagonia National Park, a major wildlife conservation project in Chile. Matthew Hall looks at this project to see how it is supporting one of the world's most important conservation projects.
Decarbonising Australia: will the country's A$18bn investment cut it?
Australian Energy Minister Angus Taylor has announced A$18bn in public investment over the next decade for carbon-reducing technologies. But there's already discord over the plans, with Labor describing them as "the road to nowhere" and former Liberal Prime Minister Malcolm Turnbull calling them "bonkers". So is Australia any closer to forming a united front on its energy and climate goals? Scarlett Evans reports.
Renewable power financing: success stories from 2020
2020 was an encouraging year for renewable financing infrastructure, with wealthy countries and organisations backing a number of new clean power initiatives around the world. JP Casey learns more.
Hyllie: how Swedish prosumption could set a precedent for smart cities 
Through the use of advanced smart grids, the Swedish district of Hyllie is blazing a trail for "prosumer" culture. Andrew Tunnicliffe delves into the future of the smart city and how Sweden could prove to be a testbed for cities around the world. 
"Wet" vs "dry": the pros and cons of two storage methods for nuclear waste 
Safely disposing of waste remains one of the key challenges for the nuclear power industry. Yoana Cholteeva explores the benefits of dry storage with French operator Orano's storage casks and canister-based systems and compares the benefits of the two interim methods – "wet" and "dry" storage.
Beyond the grid: how small modular nuclear reactors could deliver direct power
Small modular reactors have found a niche powering industrial equipment directly, rather than feeding energy into a national grid system. From seawater desalination to powering mining vehicles, Yoana Cholteeva looks at how small modular reactors could be used in more ways than previously thought.  
Preview – Future Power Technology January 2021
How will the new US President steer the country's energy policy? From climate commitments and environmental protections to job promises, investment, and the political will to invest in new technologies we speak to commentators across the spectrum for an in-depth look at what the future could hold for energy in the US.
Also in this issue, we take a look at how the UK government sees solar as part of it's future energy mix, talk to the leads on an Austrian peer-to-peer energy trading project, and explore New York's injection of tidal power and what it means for the city's energy mix.
Plus, we hear from OPITO about their pivot to renewable energy skills, investigate a new energy storage method using miscability gaps alloy, profile Japan's power sector, and dive into the gulf between energy promises and policy with the Institute for Advanced Sustainability Studies.