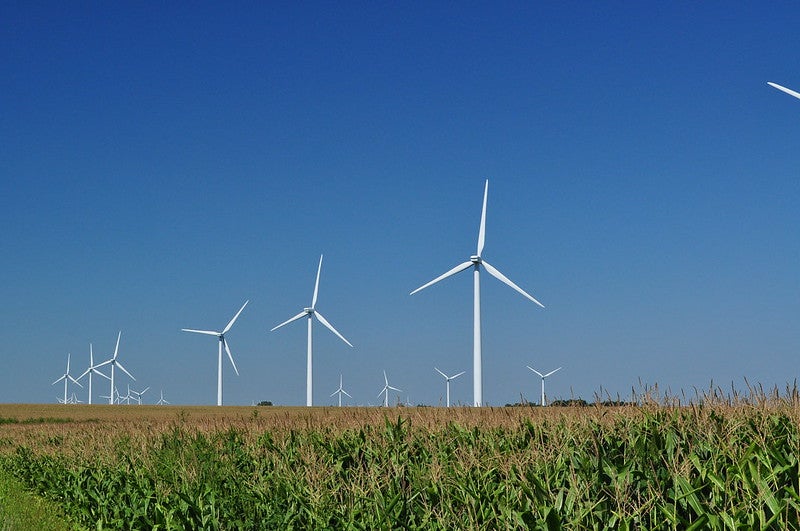 In 2019, the World Meteorological Organization reported that 2015-2018 were the four warmest years on record, ocean heat is at a record high, Arctic and Antarctic sea-ice extent is well below average, and extreme weather is impacting lives and sustainable development on every continent.
To try and tackle some of these climate changes, the COP25 UN conference took place in the beginning of December 2019, becoming the longest on record with more than two weeks of negotiations. We report back on five energy policy related takeaways from the event.
1.5o blueprint requires commitment from biggest emitters
A prevalent topic of the conference was the need for 'ambition' and increased efforts of countries to do more in order to tackle harmful emissions and fulfil the 1.5o blueprint ambition
During the COP25, UN executive secretary Espinosa expressed fears that national climate plans "remain inadequate" as countries are not ready to significantly cut down emissions. Even more, Espinosa said that if we stay on current trajectory, it is estimated that global temperatures could "more than double by the end of this century", which would threaten animal species and humanity.
Regarding the emission rates, a comprehensive study of the global "carbon budget" released in December 2019 found that emissions fell year-on-year by about 1.7% in the US and EU, but rose in China, the world's biggest emitter, as well as in India and most of the remaining countries.
Attention was drawn to both China and India – the first and second biggest coal consumers in the world with total coal capacity of 245GW (2018) and 201GW (2019), respectively. These countries do not comply with the Paris Agreement; China lifted its coal construction ban in 2018 and India has been labelled home to half of the world's 20 most polluted cities according to Lancet Planetary Health's report, with one in every eight deaths due to air pollution.
The executive secretary pointed out that the goal remains achievable, but to stabilise global temperature rise by 1.5o C by the end of this century, nations need to reduce emissions 45% by 2030 and achieve climate neutrality by 2050.
Women are underrepresented in climate decision making
Another crucial point made at the conference was about gender equality and fair representation of women at the highest level. The new Gender Composition Report established under the Convention, Kyoto Protocol and Paris Agreement shows that the number of women represented in the bodies of the UN Framework Convention on Climate Change (UNFCCC) is not enough to create gender balance.
Although the overall number of female UNFCCC bodies has increased from 72 in 2017 and 83 in 2018 to 89 in 2019, their amount still remains 30.17% of the total number.
The results of this statistic are especially problematic since a survey by the International Renewable Energy Agency, with about 1, 500 respondents working in the renewable energy sector worldwide, showed that women represent 32% of full-time employees and 31% are in mid-level management positions.
Considering that 70% of the world's poorest are women and children, this further draws the need for gender equity to be an integral part of the efforts to expand modern energy access and reduce gender inequality and poverty.
Despite the step forward and an increased worldwide involvement of women in climate actions, they remain underrepresented
Measure are needed to protect countries reliant on fossil fuel industries
The UN body "Katowice Committee of Experts on the Impacts of the Implementation of Response Measures" (KCI) that helps countries make a smooth transition to cleaner sources shed more light on the importance of response measures.
During the discussion, Saudi Arabia, the world's second biggest oil producer, reinforced its position that oil-centred nations should be financially compensated for the decline of oil markets resulting from decarbonisation.
This once again accentuates the need for consideration of the impact that energy transition has on millions of people and communities around the world who make their living out of fossil fuel production and whose future now becomes uncertain.
Although some initial promises were made by KCI, no compensation policies were approved as part of the agenda, rather the need for a green economy to create high quality workplaces so as to enable easy transition remains the central measure.
Off-grid energy solutions in agriculture are needed
One of the documents released during the event addressing a particular energy concern is 'Off-grid and decentralised energy solutions for smart energy and water use in the agrifood chain'.
It emphasized the necessity for more policies that relate to nature-based solutions in off-grid areas and a decreased demand for energy and water inputs to the agrifood chain. It further encourages a transition of the sector to a circular economy approach which includes water and energy management involving renewable water–energy–food approach.
The report also highlighted that such systems represented just about 6% of new electricity connections worldwide between 2012 and 2016, mainly in rural areas.
Examples of such technologies include Bangladesh, where 13% of the population have gained access to electricity through off-grid solar systems and Kenya, where 51% of the population is served by off-grid distributed renewable energy systems.
Award-winning projects show the path to success
Despite a focus on the fields where the global climate initiative is falling behind, the COP25 found a spot for the most innovative and efficient sustainability contributors at the UN Global Climate Action Awards.
The awards were split into four sections: Planetary Health, Climate Neutral Now, Women for Results and Financing for Climate Friendly Investment, highlighting some key areas of climate developments.
Among the winners of the first category (Planetary Health) was Electriciens sans frontières, which provides "emergency pockets" of solar energy in the Dominican Republic to secure the power needs of six health centres in the county.
A notable project from the Climate Neutral Now category was the cosmetic brand Global Natura Carbon Neutral Programme which measures and reduces emissions across its entire value chain, from the extraction of raw materials through to their distribution.
Among the winning groups of women for results was Eco Wave Power in Israel, which generates clean energy from the ocean by attaching floaters to existing piers, breakwaters or jetties.
A highlight of the Financing for Climate Friendly Investment category was the Beyond the Grid Fund for Zambia, which provides affordable, off-grid clean energy solutions that are quick to deploy.