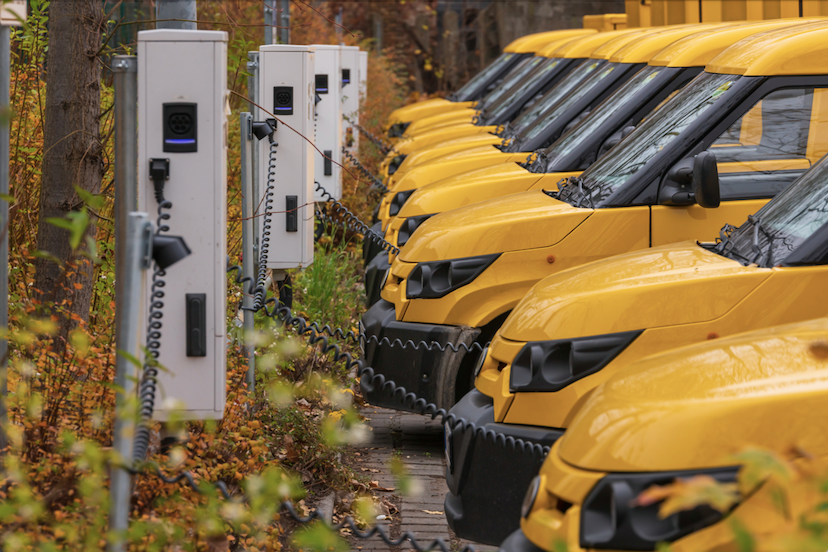 Today, the transportation sector contributes 24% of the greenhouse gas (GHG) emissions in the UK. This has caused a growing interest in decarbonisation of the sector, specifically the potential impact of electrifying heavy-duty vehicles (HDVs). Electrification of vehicles has been long-touted as the solution to achieve carbon mitigation goals. Passenger vehicles are might have greater numbers, but HGVs contribute nearly 18% to total GHG emissions.
The extent to which emissions can be curbed depends on two fundamental factors. First, the carbon intensity of the electricity supply sector, which would supply the replacement "fuel". Second, the simultaneous upgrade of grid infrastructure to support the electric transition.
As per 2020 estimates, 57% of the UK's total energy comes from non-renewable sources. While the share of clean energy has steadily grown from 29% in 2017 to 40% in 2022, it does not yet provide a predominantly clean energy mix for the large-scale electrification of commercial fleets. Further, a heavy-duty electric vehicle (HDEV) is expected to draw between 75kW to 600kW when charging, demanding significant power infrastructure development.
To support such transitions, in 2017, the UK government introduced the Alternative Fuels Infrastructure Regulations, providing a common framework to ensure that electricity or hydrogen are supplied consistently across the UK. Yet, among other challenges such as grid infrastructure and the cost of electrification, lies the lack of regulatory standards for en-route heavy goods vehicle (HGV) refuelling, making the infrastructural investment risky.
Recently, Scotland's transport department hypothesised that if a fleet of 35,000 HGVs were operated on battery going forward, the country would require more than 29,750 150kW chargers to support the operation. The scale of development needed leads to a logical question of whether the electrification approach may be too narrow for decarbonisation. Mark Findlay, CEO of engineering consultancy Drive System Design speaks to the challenges and opportunities of sustainable and green transport.
Ashima Sharma: What recent technological developments are aiding the decarbonisation of the transport sector?
Mark Findlay: Certain applications, like with cherry pickers, offer compelling advantages. Operators can avoid inhaling fumes, and electric trucks can operate in cities without noise restrictions, enabling 24/7 functionality and a significantly improved return on investment compared to their diesel equivalents.
How well do you really know your competitors?
Access the most comprehensive Company Profiles on the market, powered by GlobalData. Save hours of research. Gain competitive edge.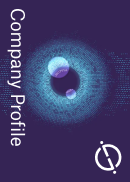 Company Profile – free sample
Thank you!
Your download email will arrive shortly
Not ready to buy yet? Download a free sample
We are confident about the unique quality of our Company Profiles. However, we want you to make the most beneficial decision for your business, so we offer a free sample that you can download by submitting the below form
By GlobalData
Within Europe, we expect to see a legislation in the automotive sector around life-cycle analysis standardisation within the next 2-3 years. This will mean many suppliers within the sector will be better positioned to report their contribution to CO2.
We would consider automation of vehicles an important industry trend, although this will come more slowly than some predict. There are demonstrated benefits from platooning in heavy trucks [where several vehicles "link" with physical or digital connections, allowing them to travel in one, more efficient unit]. However, the energy required to run like this may be more than the savings it can deliver.
The disruption that sustainability and decarbonisation are causing in road transport is highly relevant to the heavy-duty segment because many internal combustion engine suppliers are moving toward electrification while original equipment manufacturers are vertically integrating. This means that many automotive suppliers will look to adjacent verticals, for instance in heavy duty, for future revenue.
With this backdrop of disruption, it is important to remember what is important in heavy-duty vehicles – reliability of a product and the support infrastructure to ensure vehicles are always running.
Ashima Sharma: While vehicles are being electrified, electricity sources still may not be predominantly green. Is electrification then, a narrow approach to decarbonisation?
Mark Findlay: Sustainability, not electrification, is the true disruptor. Electrification is just one pathway towards achieving sustainability. Electrification may not be suitable for heavy trucks or other high-power applications. Hydrogen appears to be a more sensible option, but we still need to electrify the driveline to enable the use of a fuel cell instead of a battery.
When seeking solutions, it is important to examine how other industries are addressing sustainability challenges and identify potential benefits. For instance, Germany recently conducted a test with a hydrogen-powered train, which consumed 2.5 times more energy than its electric counterpart.
Hydrogen deployment requires careful consideration, as it will take several years before renewable energy production can meet the demand for green hydrogen. Industries such as aerospace and domestic heating are exploring hydrogen as a potential solution.
In some ways it is a narrow solution, but with all the ongoing R&D there is an opportunity to use this to gain real advantages. We must keep in mind this might seem legislated, but it is in reality a groundswell of human desire, and we can expect this will accelerate as further environmental disasters occur.
Ashima Sharma: What kind of challenges have to be overcome before commercial electric fleets can be seen as a successful and sustainable solution?
Mark Findlay: The HDV sector encompasses a wide range of vehicle types and applications, presenting both clear opportunities and challenges. When it comes to line-haul electrified trucks, their practicality is questionable due to the need for a large battery that reduces load capacity. The resources required for automotive electrification are becoming increasingly scarce.
In our pursuit of sustainability, we need to consider not only the final solution but also the incremental costs incurred along the way. For instance, Germany's energy situation highlights one such challenge. The country has resorted to mining and burning brown coal, which is highly detrimental to the climate. Germany did this to avoid nuclear power after Fukushima, but nuclear power represents one of the best sources of hydrogen because it has waste heat at the high temperatures required to produce hydrogen.
It is reasonable to assume that every new electric vehicle in Germany is indirectly powered by brown coal, making it worse for the climate than using an internal combustion engine.
Ashima Sharma: How do you see the future of electrification in transport?
Mark Findlay: Of the 100+ different applications, I believe we will see start-ups and automotive Tier 1s [companies that supply parts or systems directly to equipment manufacturers] offering solutions for electrification. The key challenge for these new entrants will be providing the levels of service that the heavy-duty industry requires. Existing players therefore have an opportunity to leverage their existing service networks to maintain market position, assuming they can offer the products customers desire.
We should also take care of the changes we are demanding from our suppliers. For chassis builders, this may mean providing not only the electric drives but the complete powertrain solution, including the energy storage.
It is a big step to assume an axle maker will be able to step up to supplying batteries, fuel cells and hydrogen storage, power electronics, electric motors and axles with the required support. If we buy these from separate companies, we need to consider how will we deliver an integrated support solution.