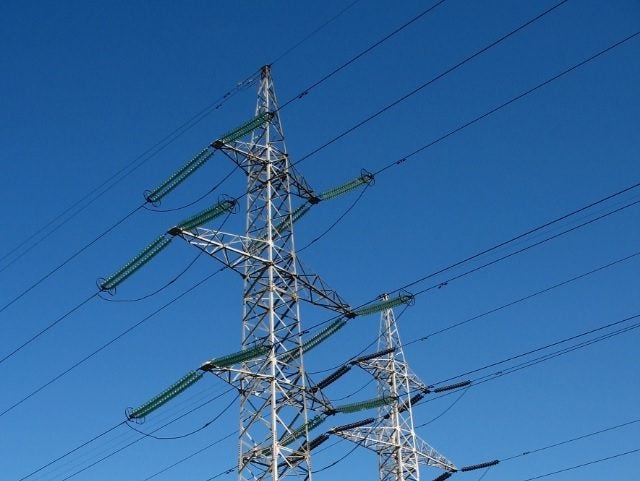 Last year, the UK became one of the first major economies to write into law its commitment to bring all greenhouse gas emissions to net zero by 2050. To put the country on a pathway to achieving this ambition, Secretary of State for Business, Energy and Industrial Strategy, and COP26 President, Alok Sharma announced a £36.7m investment injection into research and development for technologies to electrify transport earlier in March 2020.
The sector is Britain's biggest emitter and it has shown little improvement in recent years. To bring its emissions down, the government has said it wants all new cars and vans to be zero emission by 2040.
The new fund should help do this by providing £30m for four new, cutting-edge centres of development excellence, while the remaining £6.7m will go to 14 winning projects for the UK Government's 'Driving the Electric Revolution' challenge.
However, electrifying transport will inevitably increase demand pressure on the grid and energy supply. BloombergNEF estimates that overall demand from electric vehicles (EVs) by terawatt hours could be about 7% of the global total by 2040. In the UK it's estimates are as high as 16% of overall demand, most of this coming from passenger EVs.
Accommodating extra demand
UK Power Networks estimates that 1.9 to 4.1 million EVs will be on its three networks by 2030. Charging an electric vehicle can cost and use as much energy in a month as an entire home. How this impacts the energy system and infrastructure will depend upon how this extra demand manifests itself.
If EV adoption happens incrementally, Patrick Erwin, director of policy and markets at Northern Powergrid, an electrical distribution company based in Newcastle Upon Tyne, says it can be easily managed.
"The network is based on supply and demand and is designed to cope with peak demand power every day, but this only happens a couple of times a year, so there is already spare capacity in the network," Erwin explains.
"Therefore, we can support the adoption of EVs with marginal investment, though there will likely be some hotspots," he adds.
Ryan Fisher, associate for electric vehicles at BloombergNEF, says in countries with larger EV adoption, hotspots are already emerging.
"There are already areas where there are many EVs in one place, these are typically in richer postcodes. For example, in California, EVs accounted for 25% of sales. This clustering of demand can cause problems to occur more quickly," he explains.
There have been studies in London looking at this problem from a black cab perspective, where the congestion zone is pushing EV adoption. They highlight, says Fisher, that the transmission network is built with extra capacity to ensure reliability, whereas there is less spare capacity on the lower level lines around houses and consumers, where the impact of EVs all charging at once could be a problem.
"A key concern is getting the power lines to the right point, like service stations on motorways. The electrical infrastructure costs to connect are prohibitively expensive for charging operators, but the government has a new £500m fund that is trying to cover some of these costs," says Fisher, "The other concern is if many companies suddenly want to add public EV chargers and the distribution and transmission networks can't deliver the projects in a timely fashion."
Most of the extra demand could be managed through smart charging, but some areas will need upgrades. Networks are adding more sensing equipment on transformers, such as where cab drivers are active, to know when they need upgrading and when they don't, says Fisher.
Erwin adds that Northern Powergrid is waiting to see what and where investment will be needed.
"The level of network reinforcement is dependent on how flexible the charging will be. We are working with local authorities and others to fine tune our investment, it is very much a collaborative effort," he says.
Smart charging is paramount
Adoption of electric vehicles while ensuring security of energy supply is largely dependent on smart charging, both Fisher and Erwin agree. Without it the distribution network would need quite a significant investment which would push up electricity prices.
Smart charging involves charging EVs during off-peak periods when electricity demand is low or when there is excess energy in the system or sharing data with companies who can perform demand side response to help alleviate pressure on the grid.
A study for the government estimates the benefits of a smarter and more flexible electricity system could equate to £17-40bn to 2050. Recognising the benefits, it took powers under the Automated and Electric Vehicles Act 2018 to require new charge points to be smart.
The incentive for consumers to partake in smart charging will be reduced energy bills via time of day pricing and other similar initiatives.
"We think there's a sweet spot for companies interacting with consumers, which generally speaking isn't us. They can use pricing to incentivise people to smart charge, it's important to get the customer proposition right though," says Erwin.
"The suppliers and the third-party intermediaries have relationships with customers, so there's a real prize for suppliers to win there, but I don't think they necessarily are. We see several companies in the market, such as Octopus Energy, Flexitricity, and Kiwi Power putting out products in the market but bypassing supply," he says.
Octopus Energy, which is not an energy generator but essentially a digital platform, is a leader in the field. Its Agile Octopus tariff offers lower prices of 100% renewable energy for those willing to shift their demand. The company gives consumers half-hourly access to energy prices, tied to wholesale prices, enabling customers to know when it's cheaper to charge. According to the company, a typical UK family could save £210 on Agile Octopus compared to the average Big 6 variable tariff.
EDF Energy is also offering a 100% renewable tariff exclusive to electric car drivers, that offers half price electricity at evenings and weekends for both a household and an electric car.
"Utilities are looking at time of day pricing as a way to attract and retain high demand EV customers. The market is niche, however, and smaller companies have used EV tariffs and deals to gain market share against the bigger firms who haven't been as focused. It's quickly growing though and they [big utilities] are becoming more interested," says Fisher.
Batteries will likely also play a role in managing energy generation and supply, but their use is as yet still very 'niche', according toFisher. Similarly, the smart meters rollout, which is estimated to cost £11bn, could be used by utilities for time of day pricing. However, it's rollout problems – it's expected to be delivered up to four years late – could mean it is bypassed altogether.
"If they're not careful, the slowness of the rollout could mean time of day pricing happens bypassing the system and is done through the charger or through broadband and smart metering infrastructure," says Erwin.
The future
The government has set clear emissions reduction goals, and, as other countries are doing, its £36.7m investment initiative is designed to help decarbonise the transport sector by shoring up the necessary supply chain, manufacturing and infrastructure. Nevertheless, UK Power Networks estimate the country is 40% behind target on EV uptake, based on the number of vehicles needed on the road to achieve the target.
While ongoing initiatives are welcome, Erwin says what would also be really beneficial is having a clear plan from the government to provide a straightforward signal to investors.
"At the moment, it's a bit of a hodgepodge, what we're seeing is incremental things like the electric vehicle fund, which are helpful but make it harder to understand how the whole system's going to work together," says Erwin.
It is also, he notes, important to have a 'just transition' to make sure decarbonisation and electrification of transport doesn't drive up prices for the poorest.
Whether prices rise or not due to increased demand depends on 'all sorts of things' but is a probability, says Erwin.
"We want people to use power when it's windy and sunny, not when it's still or cloudy; the challenge is that it's easy to understand how the wealthy and well-engaged could do that but if we don't design it in from the beginning, it's difficult to see how the less wealthy and less well engaged will," he explains.
"If we're not careful, the person living in a badly insulated, private rented sector house, on benefits, could spend a lot more on heating their home and that's not fair," he adds.