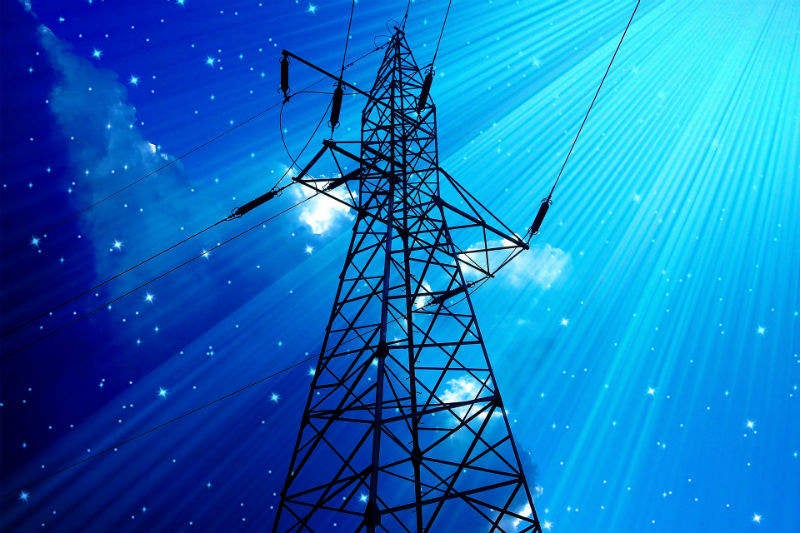 As the World Energy Council has warned that energy consumption will peak in 2030 and double by 2060, today's scientists are looking to future methods of electricity generation using a variety of different materials and methods. From coffee-powered fuel cells to harnessing the 'solar wind' (and everything in between), here are eight exciting energy alternatives to consider.
Coffee power
Scientists at the University of Surrey in the UK, in collaboration with Colombian researchers, have developed a fuel cell that uses coffee waste matter-eating microbes to generate small amounts of electricity.
The coffee industry generates huge volumes of liquid waste when turning raw coffee cherries into the final product, estimated at around 9.5 million tons of coffee per year worldwide.
A common by-product of the coffee production process is wastewater, which is used for washing coffee beans and during the manufacture of instant coffee. The team at Surrey University has developed a way to remove the contaminants in wastewater, as well as generate electricity.
How well do you really know your competitors?
Access the most comprehensive Company Profiles on the market, powered by GlobalData. Save hours of research. Gain competitive edge.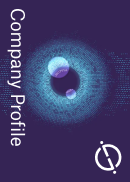 Company Profile – free sample
Thank you!
Your download email will arrive shortly
Not ready to buy yet? Download a free sample
We are confident about the unique quality of our Company Profiles. However, we want you to make the most beneficial decision for your business, so we offer a free sample that you can download by submitting the below form
By GlobalData
Surrey University systems microbiologist Dr Claudio Avignone Rossa told The Guardian: "You're not going to light up London with these things, but you're going to put a light where there was none.
"The farmer will be getting a little bit of energy coming from the waste they are throwing away. So the environment will be cleaner. The finances of the farm will be improved."
The microbial fuel cells are approximately the size of a 330ml can of Coke, and can be made from Perspex and stainless steel for a cost of around £300-£500, or using ceramics and disposable plastic boxes for less than £2 per unit. Not bad for one of the m
Cow power
Turning cow flatulence into renewable biogas? How now, you may ask. Methane emissions from cattle are widely known as one of the key contributors to climate change, with the latest figures indicating that cow flatus accounts for 25% of all methane emissions. Methane is said to be over 20 times more efficient than carbon dioxide at trapping heat in the Earth's atmosphere over a period of 100 years.
However, California-based company BioGas Solutions has developed a method for isolating and capturing methane in cow emissions, transforming it into biogas fuel that can be incorporated into the traditional natural gas supply chain. Using this system, the company has been able to convert 650,000 cubic feet of biogas from cow excrement, which is the equivalent of powering 200,000 US households.
What's more, in Argentina there are 55 million cows, the equivalent of 1.25 for every citizen. Researchers invented a bovine backpack that captures methane emissions directly from the cow's stomach. Using a tube, scientists found that each animal produces between 800 litres and 1,000 litres of gas per day.
Sugar power
Sugar is a fast-releasing source of energy for humans. But can it power electric vehicles? That is what scientists at Virginia Tech University in the US are trying to develop. The process involves combining plant sugars and 13 powerful enzymes in a reactor, and converting the mixture to hydrogen, a well-known fuel source that only produces water as a by-product.
The hydrogen is captured and pumped through a fuel cell to provide energy. The method produces three times more hydrogen than using electrolysis, as well as being cheaper and more environmentally friendly.
Lead researcher Yiheng Percival Zhang said in a press release: "Sugar is a perfect energy storage compound in nature. So it's only logical that we try to harness this natural power in an environmentally friendly way to produce a battery."
Zhang added that his fuel cell could be adapted to create long-lasting batteries for cell phones, tablets, video games and other electrical gadgets, although this is still a long way off.
Whisky power
Did you know that only 10% of the initial output from the whisky distillation process is actually consumed?
The overwhelming majority is made up of by-products called draff and pot ale. Draff (pictured) is high-sugar barley kernels, while pot ale is a yeast-rich sugary liquid. The Scottish whisky industry produces 750,000 tonnes of draff and around two billion litres of pot ale every year.
Scientists at Scottish clean energy company Celtic Renewables have developed a method to convert draff and pot ale into the biofuel biobutanol. The company adapted the traditional Weizmann fermentation process, which uses bacteria in yeast to convert glucose and starch into acetone, butanol, and ethanol. Celtic Renewables, which is a key member of the Industrial Biotechnology Innovation Centre (IBiolC), aims to produce millions of litres of biofuel using this method, and has proved that its product can power a car.
Celtic Renewables founder Professor Martin Tangney said in a press release: "There is now a huge momentum in developing the circular economy in Scotland and the Celtic Renewables process for converting low-value residues into high-value low-carbon products is a perfect fit with this drive.
"Industrial biotechnology will underpin this new bioeconomy and the IBioIC has a pivotal role to play in supporting both existing and emerging companies in this field."
Texting power
Texting is big business. The average adult spends 23 hours per week texting, according to automation firm Teckst. In 2006, US residents sent 12.5 billion texts in one month alone, while UK texters hit the send button on one billion messages per week on average.
What is less common knowledge is that every time a button is pressed on a phone it creates a small electrical current, measured at around 0.5W. Scientists behind the Push to Charge system found a way to harness this power, known as piezoelectricity, the process by which metals produce electricity upon impact.
Under the concept, a mobile phone would consist of plastic buttons sitting on a layer of hard metal, with the bottom layer made out of piezoelectric crystals. Each time a button is pressed, the hard metal hits the piezoelectric layer like a hammer, creating a small voltage. The power can be stored via small wires connected from the layer to a battery.
Push to Charge inventor Alexander Parker told Creotix: "Now imagine if each button on a cell phone had a device embedded into it that created as little as 0.0005kW (0.5 Watts) per button pressed. That would mean that, through texting, 0.115kW would be created each day."
"On average, a cell phone battery requires a charge of 0.006kW times the number of hours until full charge, or about 0.012kW a day. If the same cell phone utilised a technology such as Press to Charge which created energy with each button tap, that cell phone would no longer need to be charged from an outside source, such as wall outlets."
Poo power
Much like with cow excrement, human waste contains significant deposits of methane gas. In the US capital of Washington, DC, scientists are turning human excrement into energy. DC Water, the authority in charge of regulating the capital's water systems, became the first utility company in North America to uses a thermal hydrolysis system to convert the leftover sludge from the water treatment process and convert it into electrical energy.
DC Water chief executive George S. Hawkins unveiled the system, telling the Washington Post: "It's a huge deal on so many fronts. It's a public utility leading the world in innovation and technology. We have private and public water companies coming from all over the world to see this."
When human waste is flushed, its travels via pipeline to the Blue Plains treatment plant, where enormous centrifuges spin off the water and concentrate the remaining solids. While the liquid is cleaned and pumped back into the Potomac River, the sludge is pumped into a large steel Cambi reactor, named after the Norwegian company that invented the system. The reactors cook the sludge at high pressure using 170°C steam.
It is then transferred to a low-pressure tank, which degrades the cell walls of dangerous pathogens and other microbes, and is left to ferment for three weeks in one of four 'digesters', where microbial bugs eat away at the matter and convert it to methane gas. The gas is cleaned, and turbines burn it to produce electricity.
While it might be one of the more disgusting energy alternatives, the electricity generated is said to provide the 157-acre treatment plant with one-third of its power, which saves the district government $10m annually. It is also expected to save an additional $2m on treatment chemicals and $11m in trucking expenses per year.
Eel power
Electric eels are naturally capable of producing up to 400V of electricity, which the eel uses as a defence mechanism and to help it see in the depths of the ocean.
In 2010, an aquarium in Kamakura, Japan used one of its electric eels as an eco-friendly way to power its Christmas tree lights. Each time the eel moved around the tank, two aluminium panels gathered electricity to light up the tree.
Enoshima Aquarium public relations spokesperson Kazuhiko Minawa told Reuters: "We first decided to get an electric eel to light up a Christmas tree and its top ornament using its electricity. As electric eels use their muscles when generating a charge, we also thought to get humans to use their muscles to light up parts of the tree and power Santa."
While it is certainly a novel idea, there are logistical and ethical considerations when rolling out eel power for domestic or commercial use.
"First, it's important to recognise that eels convert energy from the food they eat to electricity. There's no free energy," said Dr David LaVan of the National Institute of Standards and Technology, in an interview with The Naked Scientists.
"Secondly, electric eels are just not very efficient in producing electricity. It turns out, they can convert about 15% of the energy in their food to electricity under ideal conditions in their natural environment.
"However, that value doesn't consider the energy needed to maintain them in an artificial habitat. Energy needed to heat and purify their water as well as the energy needed to grow and transport their food; all would reduce the efficiency even further if you were trying to domesticate them."
Solar wind power
Everyone knows about solar power and wind power, but what about solar wind power? The solar wind is a continuous outward stream of plasma and particles from the inner atmosphere of the sun. The particles, made up of electrons, protons and alpha neurons, are energised by the high temperature and are flung by the solar wind at velocities of around 200mph-500mph.
Unlike a traditional wind turbine, in which it is the rotation of the blades that generates electricity, the satellite sent to harvest solar wind power would use charged copper wire for catching the high-speed electrons flying off the sun. The energy generated would then be sent to Earth via giant laser beams over a distance of millions of miles.
Scientists at Washington State University, who looked into the concept, said that solar wind could generate one billion gigawatts using an 8,400km-wide solar sail to harvest the power.
However, University of Iowa scientist Greg Howes told Alternative Energy News: "The energy is there but to tap that energy from solar wind, we require big satellites. There may be practical constraints in this."
It may sound futuristic, but for now, there are more serious practical constraints than other energy alternatives, such as developing laser beams that can travel from the satellite to Earth without losing most of the energy along the way.