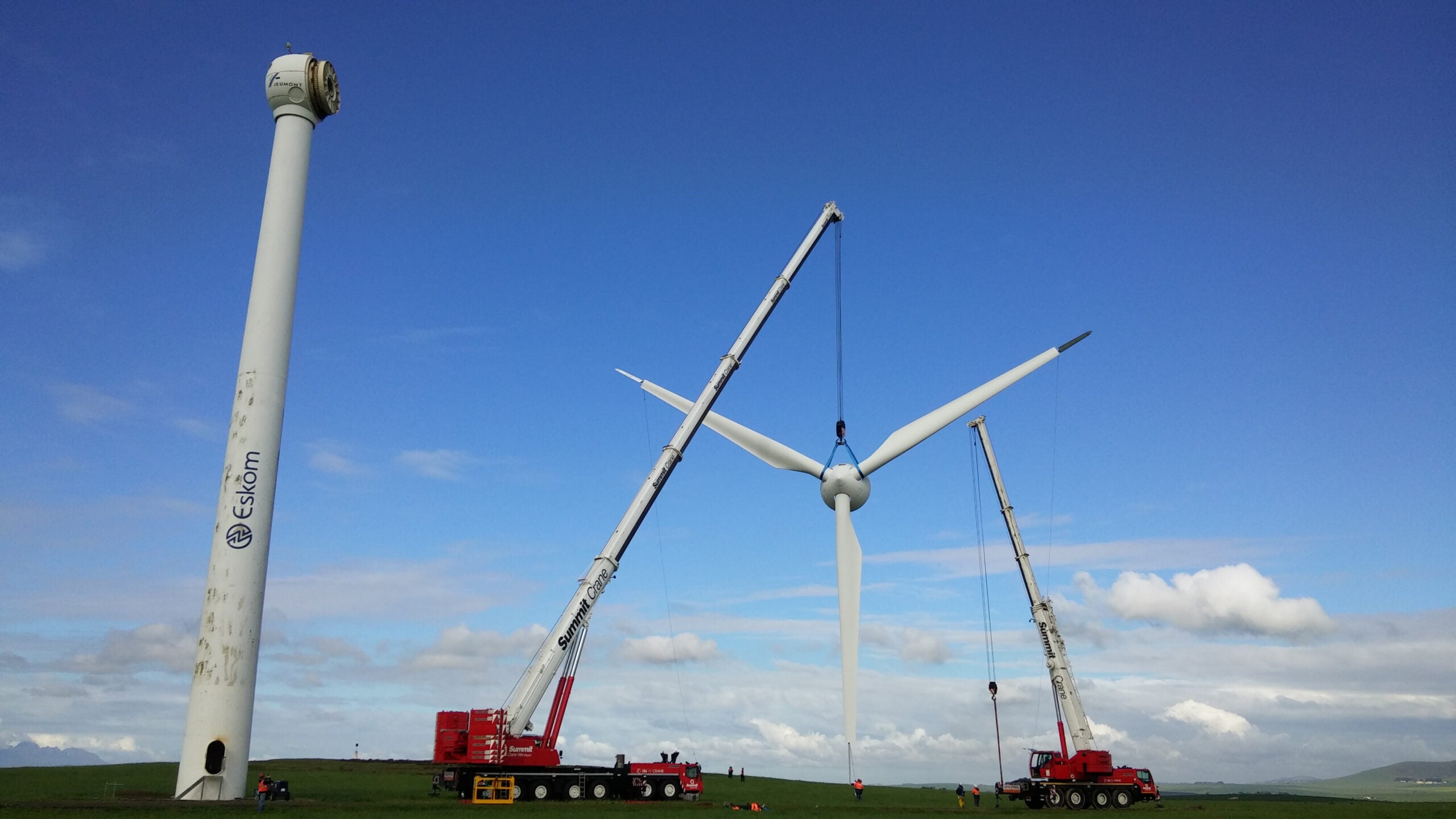 The EU has said: "By becoming climate neutral, the EU will be the first continent to reach a net-zero emissions balance. Our ambitious goals will be a model for others."
In an effort to support its member states to achieve its carbon neutrality goal by the middle of this century – and no doubt make the target more attainable – the EU has set what it describes as an intermediate step: to cut emissions by 55% on 1990 levels by the end of this decade. 
The "Fit for 55" package announced earlier this year is the largest single legislative overhaul on EU climate policy ever seen. The programme includes five entirely new pieces of legislation and eight revisions to existing laws.
As part of the proposals, the Renewable Energy Directive has expanded the amount of energy to come from renewable sources from 32% to 40% by 2030. It also sets out clearly what energy can be considered "renewable". 
"It's a very good package from where we stand, as an industry," says Viktoriya Kerelska, head of advocacy and messaging at industry body WindEurope . 
Ambitious, achievable aims
There is no question, the aims are ambitious – but they are achievable. Currently the picture across the EU is a positive one; there is 197GW of installed capacity, growing by an average of 15GW per annum over the next five years. 
Whilst the first half of 2020 was extraordinary thanks to the pandemic, wind farms across Europe supplied 17% of the total energy demand, according to WindEurope. During the same period, farms across Europe accounted for 30% and 75% of global onshore and offshore wind capacity, respectively.
Despite Europe very much leading the way on wind power, the EU needs to more than double annual installations to 30GW per annum to reach the Fit for 55 goals. 
Welcoming the ambitions for 2030 and intention to reach carbon neutrality by the middle of this century, Kerelska says: "The only viable path in which we can achieve these targets, both cost effectively and in time, because bear in mind we're just 29 years away, will indeed be with renewables."
She believes the package addresses some of the issues that had, to now, not been tackled, this includes incentivising and accelerating the energy transition across Europe, not just within the power sector but in almost every aspect of daily life – transportation and industry and domestic energy efficiency. It also provides clarity on future volumes, bringing certainty to investors that perhaps has not always been there.
Improving permitting procedures
However, there is a note of caution from Kerelska and the wider industry body. In a statement released just after the news of Fit for 55, the industry body's CEO Giles Dickson said: "The Commission wants wind to be half of Europe's electricity by 2050 and wants over twice as much wind capacity in 2030 as we have today. 
"This is perfectly feasible from the point of view of technology and finance. But it needs a major improvement in the permitting procedures for new wind farms across Europe."
WindEurope called on the EU to play it's part and support member states in developing best practice. Kerelska says: "The most critical thing is whether we would be able to permit all the projects we need in time?" 
She adds that this bottleneck currently being experienced across the EU is a critical factor that has to be resolved if the sector is to meet the target of 30 GW a year. 
What is causing permitting delays?
Kerelska believes the issue is two-fold: the first is the increasing complexity, with developers required to provide mounting justifications – often because of greater environmental protection; secondly, it is as simple as manpower. 
She says that permitting authorities often don't have the capacity to carry out the reviews in a timely manner, leading to significant delays: "When you have this combination, together with the fact that we are increasing the targets – which means even more permit applications – unfortunately, we're not able to permit the necessary projects on time."
It is here that WindEurope feels the EU can help. Contrary to what some might suggest, there is not a regulatory creep towards bloc-wide requirements, which is neither possible nor necessary says Kerelska. Rather it is about best practice and knowledge sharing.
Kerelska says that Germany is a good example as it developed and published an 18 point plan a few years ago to tackle delays in permitting. It was a strategy that she feels is already bearing fruit, with in excess of 1GW of permits granted in Germany in the first quarter of 2021.
Slow permitting presents other challenges for developers too. Their permit applications are being judged on proposals and technologies that would, by then, be uncompetitive or inappropriate.
Kerelska says: "We've seen in some cases in Italy, France, and Germany that were struggling most with permitting, that if your permit takes more than five years to be processed it leaves you with a technology in your permit that is out of date. These delays might force developers to go for another permit with a new wind turbine. Wind energy technology develops quite a bit over that time." 
She says that a common set of best practice standards would help facilitate a smoother permitting process, adding that it is here that the European Commission could play an important role in collating all best practice from across the bloc and sharing it. 
This could be in the form of a guidance document that would ultimately further support the Fit for 55 package and its goals. She urges haste though, stating that this needs to happen more quickly if the issues currently being faced are to be tackled.
Evolving the supply chain
However, there are positives that can be taken from where the EU is right now, and its need to enhance permitting. In addition to the new investments and job creation Dickson said that the Fit for 55 package heralds when welcoming it in July, the push to increase wind capacity in Europe will have indirect consequences. 
Kerelska says that as well as the infrastructure investment that will be needed within the sector – grid connections, offshore to onshore connections, and more advanced turbines – supply chains to the industry will have to evolve too: "We're talking about bigger, heavier wind turbines taking much more space in European ports, requiring bigger cranes and next-generation installation vessels."
Speaking of the logistics of increasing capacity, particularly offshore for example, she says: "Offshore wind development is an opportunity for Europe's maritime industry because the investment that will go into the supply chain will play into jobs and growth and play an important role in Europe's recovery."
The EU and wider Europe have a lot to do to reach carbon neutrality within the stated time frame. There has been a significant amount of good work already and the energy transition is well underway. The Fit for 55 package is a critical tool, not just making provision for wind but providing incentives and ambitions across a raft of areas of our everyday life. 
Wind energy development will bring opportunities for Europe's economy but the need to simplify permitting approvals remains a major challenge. As the continent transitions towards 2050, there will no doubt be other difficulties, and even opposition from some. But if there was still a need to focus minds and remind us all how important a transition to renewable energies is, this unprecedented summer is surely that.