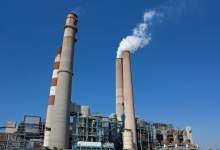 Achieving maximum efficiency as well as maximum capacity is, alongside a good safety record, the Holy Grail for modern power plant stations. Achieving both can improve output, reduce fuel costs and streamline operations so maintenance and repairs can be pre-empted, reducing power plant down-time and the need for major repairs.
Power plant operators are therefore increasingly employing the help of real-time testing and thermodynamic technologies that not only collect data but enable operators to use it constructively to set and achieve efficiency and capacity targets. Rich DesJardins, who is a mechanical engineer by training and has worked for US-based GP Strategies for 25 years, talks about the evolution of data-based software technologies in the power plant industry, as well as GP Strategies' cutting edge product efficiency software EtaPRO and VirtualPlant.
Heidi Vella: How has the use of data technologies in the power plant industry evolved?
Rich DesJardins: If you look at the [power] industry it has a very broad history of technologies that have benefited other industries, such as telecommunications and computers, which have made their way into the power industry, such as broadband control systems and more availability of data. That is one of the things that has occurred in the last few years. You can now get a lot of historical data very easily on your desktop and to the engineers and operators where they can use that information. Those data historians have resulted in a lot of information and data, but also a lot of overload of information and what to do with that data. The industry realises you need to process data and a historian is just the first step.
Other technologies come on top of that and try and leverage that information which is what our EtaPRO system does. Thermodynamic modelling falls under the efficiency part, there are other technologies that focus on availability and reliability using things like advanced pattern recognition and vibration monitoring; these are technologies that are part of the EtaPRO system as well.
A power plant is a billion dollar investment; you have a high capital investment and high consumption of fuel. The fuel bills are literally hundreds of thousands of dollars a month so there is a great incentive to achieve the maximum efficiency as well as capacity.
---
---
Germany has witnessed a surge in renewable technology ever since the decision in 2011 to do away with nuclear power.
---
If I get better information about how my plant is operating and how it should be operating then I can make better decisions on maintenance, operations, how I choose to go to market – that is how these tools come into play. It is important to recognise these tools are beyond the control system. You need the control system to keep the power plant operating safely but those systems are pretty limited in their ability to maintain and monitor efficiencies so that is why third party products like the VirtualPlant have come to market.
HV: How exactly does real time monitoring and thermodynamic software help increase a power plant's efficiency?
RD: The question is how much [fuel] should I be consuming? Is there something in my plan? What the software does is monitor the actual use, which is a pretty basic thing to do. Most people can find a way to measure their actual efficiency by measuring fuel or measuring megawatts, depending on the kind of plant, but the question should be – what should the efficiency be? That is where VirtualPlant comes in. It is a thermodynamic model of the entire plant. It looks at current loads and other conditions and, based on those conditions, it says this is the amount of fuel you should be using, this is the efficiency you should be operating at.
When there is a gap between the actual figure and the predicted efficiency, that is what you are going after, to find out why, and it could be any number of reasons. It is not always apparent to the operator looking at the plant unless it is a very dramatic issue. So you need technology to look at the plant. If my plant and my virtual plant match – then all is good. When you start to see a difference, then you know one or two things have occurred: the plant has changed or the fuel measurement has changed and there may be a fuel measurement error. The key concept is you have to have a performance then you have to have a predicted performance.
HV: So every client will have specially made software to match their plant?
RD: You never start with a clean sheet of paper because you don't have to. The software we have has evolved so we can build a model very specific to a specific plant without having to do any custom coding or anything like that. Our application engineers will start with a set of drawings from the owner that tell them how the equipment interacts and how it has been built. We also get a heat balance, which is essentially a road map of the plant and with that information, and some basic design information on each component, we are able to build the [virtual] plant specific to that plant.
"A power plant is a billion dollar investment; you have a high capital investment and high consumption of fuel."
The last step is to historise that information so you can trend over time. The trending is the most important aspect of monitoring because you can tell how things are changing; if they are changing quickly or slowly. When we deploy VirtualPlant, we deploy EtaPRO as well. It is usually a two to four month process, depending on the complexity of the plant.
HV: How much money can a client expect to save?
RD: Our experience is, if [the technology] comes into an existing coal power plant, you can typically save 1-2 % depending on where the plant is. You don't save that every year; the minimum and the maximum efficiency is defined by the condition and design of the plant. If the plant is operated over ten to 15 years at an efficiency of 40% that may decline to 36%, that means that there is 4% to be gained. They may make 1% the first year and the next year and at some point they achieve maximum efficiency. The annual savings occur by preserving the savings you make because our experience is if you stop doing that, if you stop using the system, the plant efficiency will degrade.
The pay back is typically anywhere from four months to less than a year. We have had customers pay for their systems during the installation and conditioning where our engineers are putting these into play for the first time as sometimes you pick up things straight away that are enough to pay for the system. That is not the rule but certainly happens more often than not.
HV: Do staff need to have special training to use this type of technology?
RD: A critical element to succeeding with the software is that a company or organisation has to have a clear vision of the role they expect the software to play in their organisation. And so they need to think very clearly and set their expectations for their staff.
---
---
AREVA and Schneider Electric have entered into a strategic partnership to develop hydrogen fuel cell technology.
---
If they are going to expect their engineering staff to use it, then they need to specify what the business requirements are and that is really a critical part of any system. If you think about it; for a complex software system coming into any organisation, there needs to be a deployment plan. We help our customers do that; it is part of the service that we provide. We help them to identify those roles. We have some customers where their staffing is streamlined and they don't necessarily have the staff to benefit from this technology, but they need the information and they need the benefit.
So what we are offering to our customers now, and are starting to get some pretty good traction with, is software as a service. In this case, we get the process data for the customer, there is no software installation. We host the whole solution in our server, we give whole access to the customer so they can see it, use it, etc but they essentially rely on us to look at it everyday for them and give them with the information that the system provides. We even have some customers; Duke Energy, for example, the largest electric power holding company in the United States, has adopted the technology company wide and actually does its own engineering and deployment with it with assistance from us.
HV: Do you have any plans to upgrade the technology?
RD: We actually invest between 2.5 and 3 million a year in our software and we have to do that to keep customers happy and keep functionality. They [customers] typically pay maintenance so they are looking for investment on our part, they don't want us to rest on our laurels.
Secondly, Microsoft is continually changing things, so with the desktop you are a Windows upgrade away from not having problems. So we have to keep up with that. The investment we made over the last ten years has taken EtaPRO from a real time monitoring system to having high performance data historian, the VirtualPlant technology, as well as the anomaly detection tool, which we brought out in 2010. We continually invest. We have a major upgrade about every three years and various releases throughout that period.
HV: Is the industry a competitive one?
RD: There is competition. It tends to fall into two categories: one is the control systems, which typically have a tick-the-box functionality. We have a few control system vendors that essentially are our partners so that when they need to deploy a technology similar to ours they deploy our technology. The OEMs [original equipment manufacturers] have a little bit of this but for the most part the competition is pretty scattered.
As I mentioned before, there are three core technologies within EtaPRO and there are individual products that are on the market for each of those three but not one, that I am aware of, that does all three on one platform, and that is probably one of the biggest differentiators. As a far as I know, EtaPRO is unique in that it has thermodynamics, anomaly detection and machine dynamics and vibration analysis on one platform. That is what our customers want – one stop shopping.