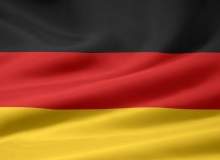 The country possesses substantial proven coal reserves, amounting to 40.7 billion tons at the end of 2012, equivalent to 4.7% of global reserves. Nuclear energy also used to play a significant role in electricity generation; but that's set to change in line with the country's nuclear phase-out policy, implemented in 2011.
As a result of the nuclear phase-out policy and favorable Feed-in Tariffs (FiTs), renewable power witnessed a phenomenal increase from 6.4% of total installed capacity in 2000 to 43% in 2013. Germany has made particularly strong progress on Solar Photovoltaic (PV) and biogas technologies, increasing at a Compound Annual Growth Rate (CAGR) of 61% and 33% respectively between 2000 and 2013. Wind (onshore) capacity also grew at a CAGR of 14%. However, the intermittent nature of renewable power generation, especially wind and solar power, has put the government's strategy under question and has renewed the focus on coal power generation. Although coal can provide reliable baseload capacity, it remains to be seen how Germany will reconcile this with its emission reduction targets.
How will Germany meet its ambitious C02 targets?
Germany has set ambitious targets to cut its Carbon dioxide (CO2) emissions to 40% of 1990 levels by 2020, increasing to 80-95% of 1990 levels by 2050. The Federal Environment Agency has identified numerous measures to be taken in the industrial, residential and transport sectors to achieve these targets. For example, the 5th Energy Research Programme provides a framework for the development of Carbon Capture and Storage (CCS) technology, and a portfolio of 10 CCS research projects with three-year funding of $11m has been initiated by the government. The government also provides incentives, subsidies and funding for CCS development.
The expanding German renewable energy market is expected to generate investment opportunities, especially in the geothermal and offshore wind sectors. However, it is unlikely that renewable energy technologies will be able to completely bridge the gap created by the shutdown of nuclear power plants due to their intermittent nature. On the other hand, coal is expected to play a major role, defeating the original purpose of encouraging renewable power.
---
---
Is the UK creating the right policy framework to support and integratethe energy network?
---
Significant changes to the transmission grid
Another outcome of the emergence of renewable energy technologies has been the significant change in Germany's transmission grid structure. Power generation centers were traditionally located near demand centers, but the expansion of renewable power has required radical restructuring of this orientation. Most wind farms are located in the north of the country, whereas most solar parks are located in the south and most electricity production centers are located in remote and rural areas. As a result, a link between the north and the south is being planned and is expected to be operational by 2022, known as Sued:Link. The new power line is of paramount importance to the south of the country as it will ensure the security of the supply of electricity to the region.
Internationally, Germany relies heavily upon a co-operative arrangement with other EU member countries and eastern European countries to ensure the security of the supply of electricity. The country is participating in the development of the trans-European energy networks, which intend to integrate the electricity systems of EU member countries and eastern European countries, including Russia. Ongoing changes in the international political situation, such as European integration and EU enlargement, have led to policy shifts in favor of market-based mechanisms as an instrument of electricity security.
Domestically, Germany's transmission grid is divided into three voltage levels. Of these three, two are classed as extra-high voltage at 220 kilovolt (kV) and 380kV, while the third level is classed as high voltage at 110kV. It is connected to the European grid and is privatized, unbundled, and operated by four independent operators: Amprion, TenneT, EnBW Transportnetze and 50Hertz Transmission. The current distribution network in Germany consists of two main levels: lines with voltage of less than 0.4kV (low voltage) and voltage between 1kV and 60kV (medium voltage). The medium-voltage network caters to demand directly from large establishments such as factories or hospitals, while the low-voltage network distributes power to private households, small industrial facilities, public offices and commercial establishments.
The local distribution networks in Germany are operated by a large number of vertically integrated utilities. Large-scale utilities such as RWE Power, E.ON, EnBW, and Vattenfall often have shares in these utilities.
Major players in the German power market
There are four major players in the German power generation market, namely RWE Power, E.ON, Vattenfall and EnBW. These companies generate power from various sources such as nuclear, hydropower, coal, oil, gas and wind. Following is a brief overview:
"Coal is expected to play a major role, defeating the original purpose of encouraging renewable power."
RWE Power is a power generation utility which has diversified its power generation assets and emphasized R&D to strengthen its business operations. Strong support from parent company, and rising demand for electricity in Germany could provide the company with various new growth opportunities.
E.ON operates across the entire value chain, ranging from power generation and gas production to distribution and sales to customers. It operates in 30 countries, with a leading position in major markets such as Germany, the UK, Sweden, and Eastern Europe.
Vattenfall generates, distributes and sells electricity and heat in Sweden. The company operates in three major core markets, namely, Sweden, Germany, and the Netherlands. It also operates in other markets including the UK and France. Its diversified energy mix, established business operations and focus on R&D give it a competitive advantage.
EnBW is an energy holding company that operates in Germany and Europe. It currently generates around 11% of its electricity from renewable energy sources and aims to increase its renewable power capacity by 3,000 MW by 2020. It also intends to invest around €8 to €10 billion ($10.5 to $13.2 billion) in Germany's new Energy Concept by 2020.