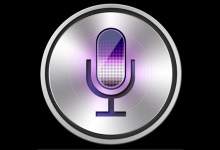 With the world's largest company unveiling plans to power its online services on Danish and Irish wind and global brands continuing to decarbonise operations, business is starting to take a lead on climate action. We look at why Tim Cook and Leonardo DiCaprio are backing up talk with investment.
Apple's personal assistant app Siri is set be powered by Irish and Danish wind under plans unveiled by the tech giant to invest EUR1.7 billion to build two new data centres powered solely by renewable energy.
The facilities, which will also fuel the App Store and iMessage for European users, will be located in County Galway, Ireland and Jutland, Denmark to capitalise on their "strong wind resources" and will each cover an area 166,000 metres. While wind will provide the majority of the power, the company will also transfer excess heat generated by equipment in the Danish facility into the local heating system.
Announcing the project, Apple CEO, Tim Cook said: "This significant new investment represents Apple's biggest project in Europe to date. We're thrilled to be expanding our operations, creating hundreds of local jobs and introducing some of our most advanced green building designs yet."
The investment is the latest in a run of decisions by the company to support an industrial shift to clean energy. Earlier in February, it penned an $850 million agreement with First Solar to provide 130Mw of solar power to run its stores, data centres and operational buildings in the US in what analysts called an "enormous" deal.
Cook calls for corporate climate action
Underlining its firm commitment to promoting renewable energy and decarbonisation, Cook said: "We know that climate change is real. Our view is that the time for talk has passed, and the time for action is now. We've shown that with what we've done." Such rhetoric was supported by the fact that the deal marked the largest ever procurement of solar power by a company, though that owes significantly its length of 25 years.
---
---
On track to invest $1.5bn in wind and solar power, the world's largest furniture retailer IKEA is forging a more sustainable approach to business.
---
While Apple has made substantial moves in renewable energy, garnering significant attention as the largest publicly traded company in the world, it is far from the only company investing in green energy. Major rival Google recently revealed that it had agreed to buy enough renewable energy to power its 'Googleplex headquarters'.
While both firms will be conscious of the brand benefits of being seen to be climate conscious, they have made it clear to investors that the deals also make financial sense. Sam Arons, energy strategist at Google, said: "Not only do we think renewable energy is important from a climate change perspective, it also makes business sense. The buy helps protect Google from higher energy prices in the future".
Brands, billionaire and movie star invest in renewable race
With Amazon purchasing 150 Mw of wind power and Microsoft building up a supply of 285 Mw of wind, the tech sector is leading the corporate climate change campaign, but there is growing activity across industries. In retail, Wal-Mart has added 100Mw of solar capacity, while Swedish furniture retailer Ikea has committed to going fully renewable by 2020.
Other companies signed up to the RE100, which Ikea co-sponsored with Swiss Re, include Mars, BT and clothing retailer H&M. Adding a bit of glamour to the campaign, the FIA Formula E motorsport series brings the backing of team owners Leonardo DiCaprio and Richard Branson.
With cash rich and research driven corporations like Apple and Google backing up good intentions with serious investment and a growing number businesses following their lead, the potential for business to boost decarbonisation and prompt greater innovation in renewable technology continues to grow. Today, Irish and Danish wind is set to power innovative technology, tomorrow, who knows?