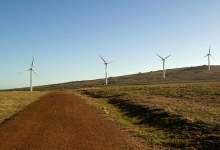 The state of South Africa's power industry
"A major component of the government's IRP2010 will aim for the new capacity technology mix to include 60% non-carbon sources."
As South Africa attempts to meet rapidly rising electricity demands, its entrance into the BRICS (Brazil, Russia, India, China and now South Africa) fold could present a much-needed opportunity to galvanise the local energy sector.
According to government reports, national electricity utility Eskom not only supplies 95% of South Africa's electricity, but also about 45% of Africa's power, relying heavily on coal-fired power stations.
Eskom's Discipline Engineering Manager, Yakesh Singh, speaking at the Chair for Consulting Engineers SA in June, noted that the country's 25 operational power stations produce a net maximum installed capacity of 40,870 MW, of which more than 85% is currently coal-fired, with the remainder comprised of a mix of open cycle gas turbines, hydro and pumped storage plants, as well as a 1,800MW nuclear power, supplemented by imports of about 1,520 MW.
"South Africa needs to create more than 50GW of new electricity capacity by 2028 – more than doubling the current requirements," said Singh – also observing that this relies on several assumptions, including a GDP growth rate of 4.6% over the next 20 years, the decommissioning of 10GW of existing capacity and at least 3.4GW of side management programmes.
Dr Martyn Davies, CEO of consulting firm Frontier Advisory, expects the burden of power generation for other African countries to be alleviated somewhat, stating that in the future countries like the DRC, Nigeria and Ghana should start to become more self-sufficient with increasing investments in their own respective power sectors.
From a governmental perspective, the Department of Energy (DoE), via its Integrated Resource Plan for Electricity (IRP2010), aims to substantially alter the face of South Africa's energy mix by 2030, when it hopes to reduce reliance on coal to just 46%, with renewables providing 26%, nuclear 13% and open cycle gas turbines 3%.
The Nuclear conundrum
Nuclear power is the source of much debate in South Africa, particularly following the scrapping of the country's proposed Pebble Bed Nuclear Reactor project and the disaster in Fukushima, Japan, earlier in 2011.
"South Africa does however still operate the Koeberg Nuclear station, the only one in SA and indeed the only nuclear station in Africa."
Davies pointed out that the latter situation has little bearing on South Africa, due to the negligible threat presented by seismic activity in the region. "We view nuclear power generation in a very positive light. It is clear that the biggest constraint to African development is power generation, as while coal-fired power is not sustainable, nuclear power can provide the solution," he said.
Davies added that third generation nuclear technology is an eminently viable option, despite the fact nuclear power is often considered to be rather 'un-PC'. "In Africa, there isn't really any other option for a substantial reduction in fossil fuel use. It is vital to ensure security of power; this cannot be achieved solely with renewable sources like wind and solar power."
However, Davies stressed that nuclear power should be considered only in the right context and that it is vital for nuclear stations to be set up and managed correctly.
With this in mind, he highlighted the desperate need for engineering skills in every sector. "It is important to ensure technological transfer. Firstly, this can be achieved through training programmes provided by contractors, while we also need to find a way to gear our educational institutions toward providing the requisite engineering skills to handle these kinds of projects," he said, adding that the partial or total contracting out of management to foreign companies should be encouraged to ensure capacity strengthening.
South Africa does however still operate the Koeberg Nuclear station, the only one in SA and indeed the only nuclear station in Africa. Opened in 1985, Koeberg has a pressurised water reactor (PWR) design with two 900MW units and an installed capacity of 1,800MW.
Cleaner power generation
A major component of the government's IRP2010 will aim for the new capacity technology mix to include 60% non-carbon sources (neither coal nor gas), of which 43% can be considered green – if green excludes nuclear.
According to Singh, the IRP will begin to set out a path for South Africa's long-term energy future by introducing new players and diversifying electricity sources, but warned of the need to balance security of supply with environmental concerns and economic efficiency and cost.
Ken Robinson, executive director in Accenture's South African Resources operating group, agreed: "South Africa's formerly low cost electricity relied on cheap coal. If we cannot use cheap coal, or if we must spend on carbon capture and anti-pollution measures, then we lose our cost advantage."
SARi – a potential solution
A recent government press release announced another potential contribution to the move away from coal-fired power generation: the South African Renewables Initiative (SARi) – aimed at catalysing the growth of a green industry through the financing of large-scale renewable generation capacity – which was launched during the recent COP 17 convention on climate change in Durban.
The key task of the international partnership in 2012, according to the release, will be to support South Africa to develop this concept into its operational financial mechanisms and secure funding to enable an ambitious scale-up of renewables.
Joining BRICS – what does it mean?
Robinson pointed out that joining the BRICS will put the international spotlight on South Africa: "The BRIC countries are likely to come under increasing pressure to reduce carbon emissions. This pressure will include South Africa if we are seen as an integral part of BRICS."
Robinson also highlighted a number of other interesting points for South Africa's future dealings with BRICS countries: "Brazil is highly dependent on hydropower, reducing the possibility of interaction. However, the interesting use of generating capacity auctions for new capacity could possibly be duplicated in smaller South African renewable plants. Russia, meanwhile, is highly dependent on gas and oil, with some geothermal production."
"According to government reports, national electricity utility Eskom not only supplies 95% of South Africa's electricity, but also about 45% of Africa's power."
India, on the other hand, has interesting similarities to South Africa, as a largely state-owned sector without national control, mostly coal-powered.
"There are private generators who supply on contract to the state owned grids," Robinson noted. "This could provide a possible model for South Africa."
Likewise, China's industry is also largely coal-based (although along with considerable hydropower generation and without the private sector generators). "Perhaps South Africa, India and China can develop pollution control technologies to allow extended use of existing coal-based infrastructure without high carbon release," Robinson suggested.
"Indian generation companies would be interested in constructing South African power stations, but Accenture expects large coal-fired and nuclear stations to be awarded to Eskom."
Davies was keen to highlight the role China will play moving forward, saying the Chinese power sector enjoys the bulk of its capital investment.
"Of all the finances China is pouring into Africa, 55% is for the power sector, from coal-fired, to gas as well as renewables," he said.
"In addition to this, China has around 25 years of experience in power generation projects and economic growth, while their construction and technical support expertise will be a major trend going forward."
The other BRICS countries do not represent the only solutions for overhauling the South African power sector, however, with Accenture placing more emphasis on its regional neighbours.
"The DoE and Eskom should accelerate the development of hydropower capacity in nearby states, to the extent considered prudent for reliance on cross border supply," Robinson suggested.
He concluded: "There is substantial potential for hydropower imports from nearby states which should be exploited within strategic limits for reliance on imports. This will require development support for producer countries, presumably based on international agreements."