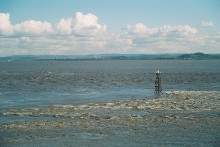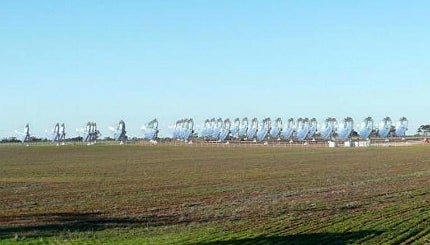 UK MPs have rejected Hafren Power's proposal to construct a £25bn tidal barrage across the Severn Estuary due to environmental and economic uncertainties.
Hafren Power has proposed building a 18km-long fixed tidal barrage with 1,026 bi-directional turbines across the Severn Estuary between Brean, England, and Lavernock Point in Wales.
The company claimed the project would generate about 16.5 terrawatt hours a year on both ebb and flood tides, equal to five percent of the UK's total electricity needs.
Solar Systems, a subsidiary of Silex Systems, has completed Australia's largest concentrating photovoltaic (CPV) solar power station located in Mildura, north-west Victoria.
The station, which is a grid connected facility, will be used to demonstrate Solar Systems' 'Dense Array' CPV solar conversion system.
The station will generate enough electricity to meet the needs of about 500 average-sized homes.
A five-year study by researchers has found that a global push for small hydro-power projects, supported by various nations and the Kyoto Protocol to reduce greenhouse gas emissions, may cause unexpected and significant loss of habitat and biodiversity.
The findings were reported by scientists from Oregon State University (OSU) in the journal Water Resources Research, in a study supported by the National Science Foundation.
Researchers said an assumption that small hydropower systems will have fewer ecological concerns than large dams is not universally valid.
Germany-based multinational engineering and electronics conglomerate Siemens has announced that it will close its solar power business, after losses of $1bn since 2011.
The company has been searching for a buyer since October 2012 to sell the solar energy business, after facing trouble due to poor growth and price pressures.
However, Siemens spokesman Torsten Wolf said an investor has not been found after seven months of negotiations because of the "increasingly difficult market situation".
FoundOcean has secured a contract from Graham Construction to pile grout the foundation for Samsung Heavy Industries' 7MW offshore wind turbine demonstrator in Fife, Scotland.
As per the contract, FoundOcean will complete the contract for the world's largest offshore wind turbine under two phases using the Exagrout material Masterflow 9500 from BASF.
The first phase involves grouting the jacket foundation's 30m pre-drilled sockets, while the second phase includes forming a connection between the 500 tonne jacket's stab-in legs and piles.
Ofgem has announced new proposals to break the stranglehold of the UK's Big Six energy suppliers on the electricity market and impose fines if these firms do not conduct fair trade with smaller companies.
As per the proposals, the Big Six suppliers would have to post the prices at which they buy and sell electricity on power trading platforms up to two years in advance.
The energy regulator said it wants to create a more level playing field to allow independent suppliers to compete effectively with the Big Six, which include British Gas Centrica, EDF Energy, E.ON, RWE Npower, Scottish Power and SSE.
UK lawmakers have rejected an amendment to the Energy Bill, which may have introduced a decarbonisation target for the power sector by 2030.
During the debate that began on Tuesday, the amendment was voted down by 290 votes to 267 in the House of Commons.
The bill cleared its third reading yesterday and has now moved on to the House of Lords.
Germany could save more than €150bn by 2030 through revising its energy transition concept, according to a new study by Siemens.
The company says the current transition concept establishes false incentives for investment and innovation, and will not make it possible to achieve security of supply, while ensuring sustainability and affordability.
In the study, Siemens has recommended a three-point plan for implementing the energy transition, which includes restructuring the electricity market, increasing energy efficiency and European coordination.

Related content
---
Defence budget cuts and a first drop in US spending since 1998 ensured military spending in 2011 didn't exceed $1.738bn.
As the World Bank approved the Kali Gandaki hydropower rehabilitation project in Nepal, Aquamarine Power secured approval from the Scottish Government to develop the world's largest commercial wave farm.
---