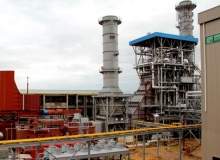 Asset management software has shown steady improvements to help power stations manage their costs. Software needs to be collaborative to give company people the latest information to make their decisions. Operators, maintenance engineers and managers need to enter information, along with equipment OEMs and third party service providers.
Energy consumption, maintenance and other costs, fault histories, inspections, studies and measurements should all feed into the system.
"Asset management software has shown steady improvements to help power stations manage their costs."
All help to determine run / repair / replace decisions of complex equipment. Predictive maintenance then saves utilities money by safely extending the time between overhauls, backed by accurate history and data analyses.
Systems also need to be web based for easy access to the information. They can show a single, clear, integrated view of assets – what and where they are, what state they are in and reasons for any failures. They raise work orders for the particular type of outage (planned, unplanned or forced).
The different people may have conflicting recommendations, and software can help resolve these to prepare a single outage plan. The final decisions are approved, planned and prioritised, rapidly assigned to the appropriate personnel, then tracked and reviewed.
Software needs to cover all the equipment types, and it needs to align short-term and long-term planning. Suppliers need to train personnel so they are totally familiar with the system, but also more widely in predictive maintenance. The huge number of suppliers means systems must work with a variety of standards.
Aware (Automation Technology Inc, ATI)
ATI's Aware has a range of modules covering boilers, boiler tubes, high-energy piping, HRSGs, pulverisers and turbines. Past history and other relevant information is shown on the same screen when documenting current activities. Users complete forms to document inspections, with different forms for visual inspections, ultrasonic testing data and so on.
Fields include 'Conditions Found', 'Recommendations' and 'Priority'.
Aware can handle different types of data including numbers, text, graphics, audio, video and other multimedia. Image formats include bmp, gif, jpeg, pcx, tga, tif, Microsoft Picture and Windows Metafile (WMF). Aware also works with MS Office, enabling users to attach documents and spreadsheets directly to an inspection record.
Pre-configured tables document conditions related to erosion, flex ties, gouges / dents, heat shields, misalignments, rub wear locations, steam cooled spacers, tube shields, water cooled spacers and welded lugs. Forms and tables are easily customised.
Aware shares knowledge gained during, for example, boiler outage inspections. The inspecting engineer records conditions found, recommendations and priorities for each component of the boiler. At the end of each day, a plant engineer flags the recommendations needing immediate attention.
At the end of an outage, a consolidated report includes photographs, conditions, recommendations and tables is produced. The planner schedules the work and assigns it to work orders using the computerised maintenance management system (CMMS).
EXP and C55 (Ivara and CopperLeaf)
A key challenge is to relate short-term (engineering) to long-term (financial) performance, so asset performance management (APM) software for example, needs to integrate with asset investment planning and management (AIPM) software. Companies are collaborating to do this, with Ivara's EXP APM software now linking to CopperLeaf's C55 AIPM software.
"Most important of all, suppliers must convince users that their systems are secure."
Ivara's EXP is used by engineering, operations and maintenance to manage asset health. It collects and analyses equipment condition data and its relative risks. The software improves asset performance and reliability, increases equipment availability and reduces day-to-day operating costs. Ivara saved one US coal fired plant $2 million in labour, materials and spare parts.
CopperLeaf's C55 software helps optimise budgets and plans, forecasting performance and comparing investment options. It can plan and budget spending over several years given financial constraints, performance obligations and risk tolerances.
The integrated software suite aligns near-term operational with longer term strategic decisions. Ivara EXP assigns asset health indices and reliability and performance metrics.
CopperLeaf's C55 manages the investment projects for maintenance, upgrade, life extension and replacement. Together, the packages balance maintenance, capital replacement and overall risk mitigation. They can save by including asset performance and reliability in investment planning decisions.
Siveco
Siveco specialises in helping utilities and their equipment suppliers right from the construction phase. Smooth transfer of technical documentation simplifies plant commissioning and start-up, with an accurate technical database helping to instil good maintenance practice from the start.
Siveco engineers set up and configure the company's Coswin CMMS. The data collection phase starts early during construction, working alongside the power plant constructor, turbine and other equipment suppliers and relevant institutes to define the data structure and coding rules.
A few months before the system goes live, Siveco organises end-user training on site, after which the power plant's operation and maintenance team uses the CMMS to manage its daily maintenance and spare parts inventory.
Siveco has wide experience in China, helping integrate the different working practices between Chinese construction firms and overseas power plant operators. The company is promoting its approach to Chinese EPC companies, building infrastructures worldwide.
To help that, Coswin allows for flexible data structures, based on latest IEC 81346 standard for building and updating the technical database.
A constraint-based planning & scheduling system covers multiyear budgeting, simulation of different strategies, annual budgets, monthly planning and weekly / daily dispatching, as well as overhaul or project planning.
Standard DCS/SCADA/CBM interfaces transfer alarms, measurements and meters and provide full HMI integration. Other work is based on international standards, including IEC61346, IEC PAS 62400 and ISO/TS 16952-10 RDS-PP.
IFS Applications (IFS)
"Staff must be well disciplined, both when introducing new files to the system but also when handling passwords. It only takes one lapse in security for a whole system to be compromised."
IFS has provided software for some of the world's largest power-generation projects. The company's Applications combines enterprise planning, operations and asset management. It brings a single suite for facilities engineering and construction through operations, maintenance and eventual equipment retirement.
Equipment-monitoring, predictive maintenance and reliability-centred maintenance bring structure to asset-management programmes, improving reliability and reducing costs.
The software supports all phases of the asset lifecycle, including infrastructure planning, development, engineering, construction and commissioning. Its enterprise resource planning (ERP), enterprise asset management (EAM), project, services and supply chain management solutions can stand alone or integrate with an existing corporate enterprise system.
IFS Applications ensures all stakeholders have a common, consistent data set and is the basis for 'cradle-to-grave' optimised management.
Many utilities are restructuring service-related aspects of their business as separate entities, so information from third-party service providers also needs to be integrated into the utility enterprise. IFS stresses the advantages of Publically Available Specification 55 (PAS 55). This has been developed by the British Standards Institute and the International Asset Management Committee, and is likely to become an ISO standard.
PAS 55 is an organisational standard for asset management best practice, helping ensure that existing assets are fully used before being replaced. It helps to set asset management policy and turn that policy into actions for all relevant people. The specification is about harmonising organisational missions / goals with asset management policies, business processes and best practices (it also has implications for IT systems).
Integration and security
Software also needs to fit with existing company management systems. Most important of all, suppliers must convince users that their systems are secure. We can expect more attacks like the Stuxnet virus specifically targeting control systems and, with so many personnel involved in asset management, there are plenty of points of entry for malicious software.
Staff must be well disciplined, both when introducing new files to the system but also when handling passwords. It only takes one lapse in security for a whole system to be compromised.