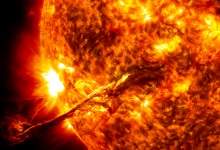 Over recent years a new breed of investor has emerged that has eyes for profiting out of ambitious, almost unbelievable, endeavours. A pack of Silicon Valley entrepreneurs who have already turned their scientific understanding into billion dollar fortunes and corporations are now seeking to change the world.
Google co-founders Sergey Brin and Larry Page have focused their efforts on eradicating the need for a human to sit behind a steering wheel by spearheading the development of self-driving cars. Elon Musk, CEO of electric car manufacturer Tesla, is working to take commercial transport beyond the earth's atmosphere with his venture SpaceX. Now another of their number is using his significant wealth to try and overcome a huge challenge by investing in nuclear fusion.
Through his venture capitalist firm Mithril Capital, Peter Thiel, who like Musk gained his fortune as a co-founder of online payment processor PayPal and was the first outside investor in Facebook, has, has contributed more than $1 million to a $1.5 million investment in nuclear fusion start-up Helion Energy. The company, which is headed up by NASA fellow and fusion expert Dr. David Kirtley and Fusion Engine inventor Dr. John Slough, is aiming to develop smaller scale fusion reactors capable of displacing large diesel generators that are used in areas where fuel must be shipped in.
---
---
Scientists in California have reached an important milestone in nuclear fusion research.
---
Originally funded through a $5 million grant from the Department of Energy, the team believe that with just a few tens of millions of investment they will be capable of reaching breakeven point with a reactor in a few years. An explanation of the founding of Helion says: "We watched our big government fusion programs continue to spend billions of dollars pursuing commercially impractical solutions and thought, there must be a better way."
Taking nuclear fusion through the consumer tech test
Having spent almost a decade honing the theory behind the application and building a proving that it works through a prototype, the company recently went through an accelerator programme run by Y Combinator, which joined Mithral in the recent investor, where it was put through the development stages more commonly associated with an app or consumer tech start up.
While nuclear fusion is seemingly far more technically demanding than building an application for a smartphone, Kirtley believes that it can benefit from the same investment approach. "If fusion works the way we hope, Helion has the potential for the kind of rapid exponential growth that mobile apps see."
"If fusion works the way we hope, Helion has the potential for the kind of rapid exponential growth that mobile apps see."
From the investor perspective, Helion's business centred approach and use of phrases such as "product road map" were crucial in convincing them to invest in such an uncertain area. Ajay Royan, CEO of Mithril, said: "We are not saying they've got a slam dunk. They've got a better shot than anyone else we've seen.
While the recent investment of $1.5 million is a drop in the ocean both in terms of Mithril's investment capital ($540 million) and the overall amount required for Helion to go to market ($30-$50 million), it marks an exciting development in the world of fusion research. While large scale projects such as the International Thermonuclear Experimental Reactor (ITER), a project to build the world's largest tokamak nuclear fusion reactor that has been funded by parties including the United States, the European Union, Russia and China, are continuing to advance research, there is space for smaller scale exploration.
The entrance of venture capital funds and the ambitions of tech billionaires holds the potential for a broader range of the opportunities of fusion to be explored. Nuclear fusion is forever knocked as the promise that is always 30 years away from becoming a reality. While ideas such as self-drive cars, commercial space flights and space elevators, which Google have reportedly been investigating in their secretive X Lab, certainly sound like they were dreamt up, the funds and resources being invested in them would suggest there is at least some of hope of making them a reality.