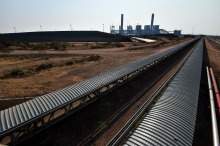 Last November, catholic aid agency CAFOD released research findings showing that 43% of UK funding for energy projects in developing countries had been spent on fossil fuel projects between 2009 and 2013.
The research, conducted by the overseas development institute, has sparked debate about UK support favouring carbon-intensive projects over renewable energy projects.
Debate has only intensified since the COP21 talks in Paris in December, where many emerging nations claimed they have a right to use fossil fuel projects to aid growth, in the way that more developed nations built their economies during the industrial revolution.
These calls were led by Chinese President Xi Jinping who, speaking on the opening day of the COP21 talks, said that negotiators and world leaders "should not deny the need of developing countries to reduce poverty" in their plans to cut carbon emissions.
This sentiment was echoed by Indian Prime Minister Narendra Modi, who told the Hindustan Times that "rich nations need to do more to fight climate change and provide enough 'remaining' carbon space to the developing world to grow and meet aspirations of billions living in poverty". India has 300 million people living without energy and needs to carefully balance its development against the climate change goals set in December.
Medupi power station, Petrobras oil exploration investment and Rabai power plant are all UK funded projects which demonstrate that funding fossil fuels is a complex issue; some can pave the way for more renewable projects, while others could be taking funding away from existing renewables.
Medupi power station, South Africa
A vastly ambitious project, Medupi power station will be the largest dry-cooled coal power station in the world, once complete. Currently under construction in Limpopo Province, South Africa, the plant began production with its first unit in August and is due for completion in 2021. The six-unit monolith has been designed to secure the power supply in South Africa, thereby preventing heavy load-shedding and associated power cuts that have become characteristic of the country's power supply since 2007. By generating an eventual 4,800MW, the plant will also replace a number of smaller plants approaching the end of their lifespan.
"It appears that the UK has made a reasonable investment in South African infrastructure, but why choose to fund coal over more renewable options?"
Britain funded Medupi through two channels: the African Development Bank (AfDB) and the International Bank for Reconstruction and Development, which contributed $227.9m and $128.5m of UK aid to the project respectively. The plant is owned and operated by Eskom, the company that provides 95% of South Africa's electricity.
A coal-fired plant was chosen over other renewable alternatives to capitalise on the vast coal reserves at South Africa's disposal. "Research has shown we have approximately 200 years worth of coal under South African ground," says Eskom's spokesperson Khulu Phasiwe. "So the issue really isn't whether we use coal, but what we are going to do to ensure the coal we use using is going to be less impactful on the environment."
The project is subject to national regulations on coal-fired power stations, and the funding agreements with AfDB and IBRD also contain caveats on air quality and other environmental measures.
Medupi is predicted to provide 13,000 local jobs during peak construction, and between 200 and 400 operational roles upon completion.
On the surface, it appears that the UK has made a reasonable investment in South African infrastructure, but why choose to fund coal over more renewable options? According to the South African Department of Energy, most areas receive 2,500 hours of sunshine per year, making solar an incredible opportunity for power generation.
Ironically, the decision could be due to a lack of existing solar projects in the country, as its expertise and economic viability haven't been proven. With the UK possibly reluctant to invest, the coal option is seen as a quicker, best value route to prosperity.
However, all is not lost for UK investment in South Africa's renewable energy as outside entities are beginning to fund pilot wind and solar projects. Eskom itself has gained additional funding from the World Bank and AfDB to build a solar and wind farm. If these projects prove prosperous, the UK may jump on the bandwagon.
Petrobras Oil Exploration
Petrobras, Brazil's largest oil and gas company, received UK investment to further its hydrocarbon exploration activities in Brazil.
The UK's part in funding the project came through UK Export Finance (UKEF), the government department that loans cash to overseas buyers of British goods and services. Between 2012 and 2013, UKEF made credit commitments totalling over $1bn to Petrobras. This deal helped finance contracts between Petrobras and UK suppliers for the expansion of exploration and production of the Campos, Santos and Espirito Santo Basins.
In 2014, the company stated it expected to double its output to 4.2 million barrels of oil a day by 2020 as a result of its overall investment in exploration. As the Brazilian Government owns the controlling share in Petrobras, it can be assumed that through tax and dividends, the government will have more money to spend on infrastructure, and the ability to lower fuel prices. Meanwhile, Petrobras is trying to recover from a corruption scandal that almost destroyed it in 2014.
A condition of the UK's support for the project is that UKEF monitors Petrobras' activities to ensure it meets environmental, social and human rights (ESHR) standards for the duration of the line of credit.
Apparently, whether the UK is funding clean or 'dirty' projects is a matter of terminology. A UKEF spokesperson told the Independent newspaper earlier this year: "UKEF would take dirty fossil-fuel energy production to refer to projects producing pollution in excess of international environmental standards. UKEF adheres to the standards set out in the OECD Common Approaches and will normally refuse support for exports to projects that do not meet those standards."
So why is the UK investing in vast fossil fuel projects abroad instead of cleaner alternatives? Unlike South Africa, Brazil has a burgeoning renewables industry. According to the International Energy Agency, almost 45% of primary energy demand was met by renewable energy in 2013. Biofuels are beginning to experience a resurgence, wind projects are ramping up and hydropower presents a huge opportunity.
Perhaps the UK invested in the Petrobras exploration in order to positively influence the project. By including monitoring measures in the contracts, the UK can ensure the project is operated as safely as possible for the workers and the environment. The project could also stand to benefit Brazilians; the discovery of large oil deposits could lower fuel prices in a continent where development has been stunted by high fuel costs. The ethical question is: do these benefits outweigh the environmental impact?
Rabai power plant, Mombasa
Rabai Power is a 90MW heavy fuel oil (HFO) fired power plant in Mombasa, Kenya, financed by private finance independent power producers (IPP). The $262m project was designed to make up for the shortfall between Kenya's power capacity and demand, thereby securing the country's energy supply.
"The project has benefitted businesses that rely on a stable power supply to function."
The plant is widely recognised as being the most efficient thermal plant in East Africa, mainly due to the use of energy from exhaust gas steam being used to heat the plant and drive a steam turbine generator. It has also been designed to convert to natural gas when LPG becomes available in Kenya, which has substantial environmental and economic benefits compared with its current fuel, HFO.
UK finance was awarded to Rabai through the European Financing partners funds in 2008. The venture was fully financed by private investors, freeing up Kenyan Government monies for other infrastructure projects. The project was built in a year, creating 300 local jobs during construction. Operation of the plant created a further 50 permanent jobs.
It is easy to criticise all new fossil fuel projects in developing countries as unnecessarily polluting when renewable is readily available, but Rabai shows that with the right type of investment, technologies and processes can be developed to minimise the effect of a plant's operations. Locally the project has been lauded as a bastion of ESHR best practice.
The plant adds 90MW to the Kenyan energy capacity, the equivalent of providing power to 400,000 households. The project has benefitted businesses that rely on a stable power supply to function, and has fiscally supported the Kenyan Government by raising tax revenue on the plant, and removing the need to buy emergency energy to cover shortfalls.
A necessary evil?
Almost all of the projects funded by the UK Government through the Commonwealth Development Corporation (CDC) have been constructed and managed by IPPs, backed by private finance. These arrangements don't only unite diverse sources of funding; they can bring together the best expertise in the sector without the spending constraints governments encounter. Rabai power plant shows how IPPs can benefit local and wider communities whilst minimising the effect of a fossil fuels power plant on the environment.
The success of IPPs is starting to spread to the renewable energy market. If these initial projects can produce the MW output needed in minimal time whilst returning profit, we could see a jump in UK funded renewable energy projects in developing countries. Whether renewable energy projects can meet demand as quickly and reliably as fossil fuels is what remains to be seen.