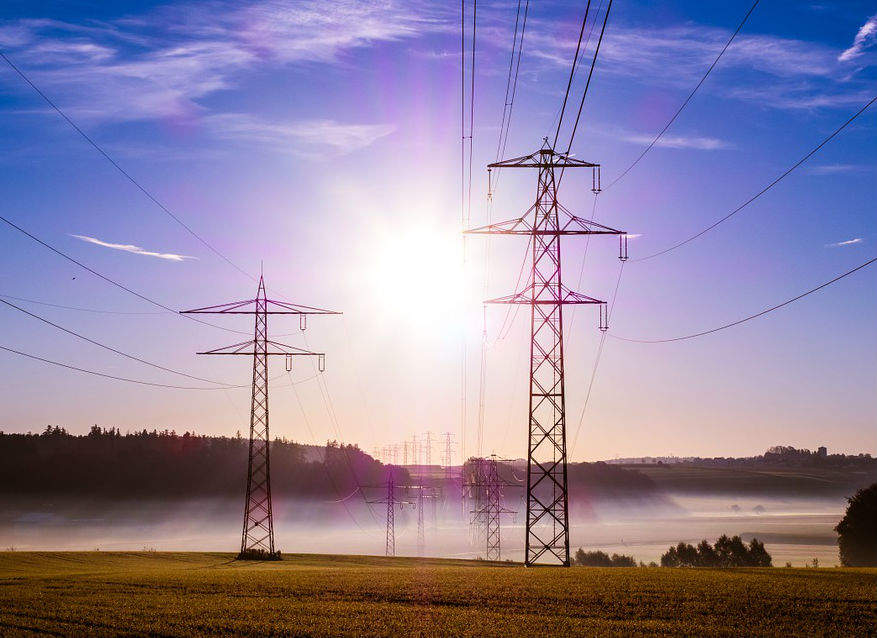 At the Westminster Energy, Environment and Transport Forum Keynote Seminar in March 2016, a panel discussed how to optimise the energy mix by including greener, renewable energy while ensuring that the lights stay on and bills are kept low.
At the seminar, a lot of emphasis was put on the development of energy storage, as the main argument against renewable electricity generation such as solar or wind power is that weather conditions don't always cooperate.
"It really is only taking a whole system view that will solve the challenge of energy security in the future," said consultancy PPA Energy's practise director Jonathan Hedgecock on the panel, saying that it is the right mixture of fossil fuels, nuclear, renewable energy and energy storage technology that will be the optimum way to move forward.
In its annual report, the Carbon Trust's take-home message was that a secure, low-carbon energy future is best achieved through a decentralised, flexible energy system.
Where does policy stand?
Department of Energy and Climate Change head of energy security Daniel Monzani shared the priorities for energy security, highlighting what the government means to do to address energy demand.
"Energy security is the absolute number one priority," he said, explaining that while making sure that the grid can react to unexpected events and winter peaks in energy use, something that is increasingly important is flexibility. You need to take away excess power, generated because of the wind blowing while demand is low, and you also need power that can be turned on quickly when intermittent wind or solar isn't available.
"Energy security is the absolute number one priority."
An area which Monzani said is important and needs work is the capacity market, the government's programme to ensure adequate capacity within an electricity system that will one day rely increasingly on intermittent and inflexible power generation.
"There are a couple of areas where we decided we need to tighten up the rules," he said. "One, in the capacity market, by toughening up penalties and sanctions for those who fail to deliver on their contracts. And secondly, outside of the capacity market, we're looking at whether or not diesel generation in particular is getting an unfair advantage; either because they aren't exposed properly to the environmental costs of their production, that's in terms of local air quality, or because they're receiving a disproportionate amount of revenue."
He also said that an area being looked into is whether or not all the risks that a system is exposed are fully covered to set the right legislation.
"We've concluded that we needed to do more in that respect," Monzani said. "And that's going to lead to us buying more in the capacity auction, four years in advance instead of one year in advance."
Mixed messages
Recently, however, government policy hasn't appeared to unite with the global need to reduce our dependency on fossil fuels. Renewable Energy Association chief executive Nina Skorupska described it as a "tango" where when one step is taken in the right direction, another policy is scrapped and the commitment to renewables is left in the lurch.
"We back low carbon then stop because we think it'll cost the consumer too much," she says after the event. "Then we focus on energy security via the capacity market, but then lots of diesel appears."
Furthermore, at a time when the focus was on value for money to the consumer, the expensive Hinkley Point C nuclear energy project was planned. All of this displays a stop-start attitude, Skorupska says, and it continues over and over in a cycle.
The Renewable Energy Association has around 700 member organisations, two thirds of which are small to medium enterprises. When policy changes without regard to the renewable industry, these companies can suffer.
"113,000 people are now employed in the renewable energy industry," says Skorupska. "But because they're distributed over so many companies, people don't realise that when they do something bad to a policy, staff are let go."
Power to the people
With employees spread across many companies, thousands of jobs can be lost at once. While there are claims that Hinkley could create 25,000 jobs, this seems disproportionate when just as many could be kept within the renewable industry if the government had more faith in it.
"So why do we need Hinkley anyway?" Skorupska asks. However, she says she can understand why the "tango" keeps occurring.
"Any government that lets the lights go out will not be in government at the next election."
"Any government that lets the lights go out will not be in government at the next election," she says. "But the low carbon agenda seems to be the point of the triangle that's pointing downwards now, instead of being the driving force of what could be a new economy; a new way of delivering things."
Skorupska says there is still a long way to go for the general public to understand what their choices are, in terms of low bills but also being environmentally friendly in their energy choices.
The future, she believes, may depend a lot on smart meters giving people back control of their energy usage, and buyers insisting that their house has solar panels installed on the roof.
"All of those things are just not joined up and that's what is a little frustrating," Skorupska says.
In the meantime, the REA is continuing to champion new technologies, particularly in the field of energy storage.
"We can show people that we can do something for climate change and at the same time find a way of being in control of their energy," she says. "That's a big change, but I'm willing to keep working on it."