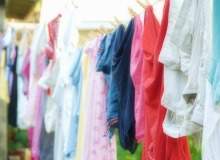 The Rural Community Energy Fund (RCEF) and Urban Community Energy Fund (UCEF) were set up in November 2014. Funded by the Department for Environment, Food and Rural Affairs (Defra) and the Department for Energy and Climate Change (DECC), the funds are intended to help communities in England set up renewable energy generation projects in their areas.
As would be expected, the RCEF, with £15m available, is predominantly funding schemes in less deprived areas, whereas the UCEF, with £10m available, is funding projects in more deprived areas. Both schemes require self-starting, incorporated groups to apply for grants of up to £20,000 and/or £130,000 in contingent loans.
"Fuel poverty and reaching the poorest in the country were issues raised repeatedly by speakers and attendees"
An event hosted by the Institute for Public Policy Research (IPPR) on 27 April brought together the great and the good from the community energy sector. Community Energy: widening participation in the new era of local energy covered issues surrounding community energy provision, including sourcing finance, local participation and governance. Fuel poverty and reaching the poorest in the country were issues raised repeatedly by speakers and attendees, many of whom felt the current funding structures were not sufficient to help the country's fuel-poor.
The Centre for Sustainable Energy's (CSE) head of local and community empowerment, Rachel Coxcoon, said that people in the most fuel-poor areas needed more support. "I would argue neither of the funds can really make a difference at that bottom end, bottom three deciles," she said. "These are the kinds of communities where there isn't the capacity to react to a grand scheme which requires you to do all the work with no external support."
The poorest 30% of people in England accounts for 15 million people. This group is mainly concentrated in urban areas where energy projects are unlikely to happen unsupported.
Coxcoon argued that there is a fundamental flaw in the allocation of money, which shows the government's misunderstanding of fuel poverty in England. "Both of those funds are for renewable energy, not energy efficiency," she said, and out of a total £10m, only £100,000 is allocated for groups working on energy efficiency projects.
This paltry figure will not go far to improve energy efficiency across England, which is the only real solution to dramatically reducing fuel poverty.
Reassess funding to include fuel poverty measures
"Government should consider a more holistic approach to reducing fuel poverty in England and the rest of the UK"
The consensus of the speakers was that the government should consider a more holistic approach to reducing fuel poverty in England and the rest of the UK. If the applicable government departments, such as those for health, environment and communities, could work together, a long-term solution could be found.
Long-term decision making is precisely what Coxcoon is asking government to do. The CSE, in its work with residents of deprived areas across the UK, has found that projects need to take place over long periods of time, to gain trust and engagement from the communities they are working in. They also require input from a range of local actors, such as local authorities, housing associations, social change organisations and community energy experts to really assess the needs of the population. This isn't an option with the current funding structure.
"Fuel poverty projects look different from community solar projects," said Community Engagement Associates director Chris Church. He argued that it isn't just about energy generation, but about working with communities to improve efficiency and encourage ownership over energy use.
Schemes under this umbrella could build and maintain washing lines in urban areas to reduce indoor drying and heat use, or improve insulation in council homes. More regulation and funding could also be provided for residents in private rental as fuel poverty is at its highest among the private rented sector.
Setting an example
The funding may be an issue, but that doesn't mean nothing is happening. A number of organisations at the IPPR event were showcasing their innovative projects to alleviate fuel poverty, such as the Bethesda OWLET energy club project, which pools together homes into a club to support local renewable energy generators and lower prices by 10-20%.
The Plymouth Energy Community is also working on a number of projects to bring community energy and its benefits to the fuel-poor. Its project lead for PEC renewables Helen Griffin said: "We see people go from passive observers of a big opaque energy system to being engaged, because we give them control and knowledge and empowerment".
If these groups can make a difference, they need to be encouraged. Cheaper energy prices for the middle classes is a nice vote winner, but tackling fuel poverty with community renewables should be a priority.