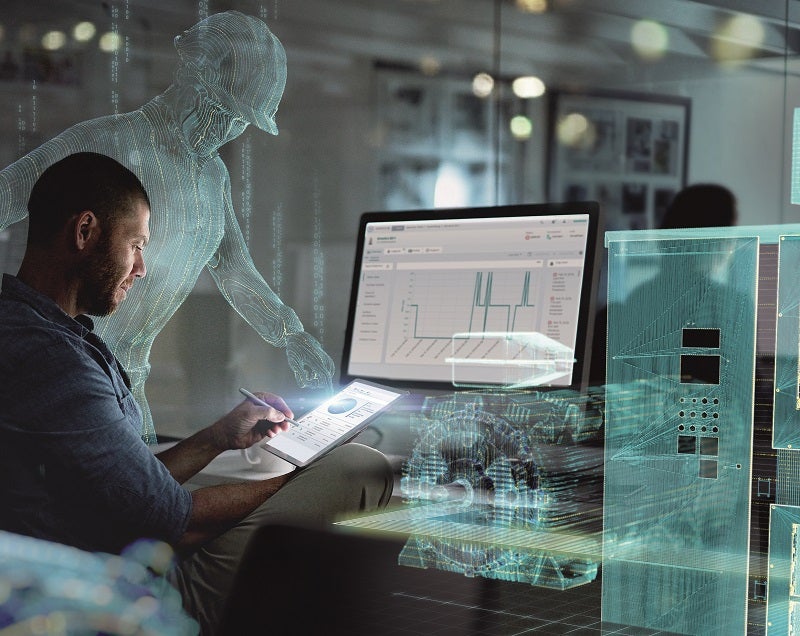 Siemens signed an extension of a multi-year maintenance service agreement with Shuweihat S2 Operation and Maintenance Company (S2O&M) in Abu Dhabi, United Arab Emirates.
Under the contract, Siemens will support the 1,500MW combined-cycle power and water plant, Shuweihat S2 IWPP (Independent Water and Power Plant), in Abu Dhabi.
Under the new 18-year extension agreement, Siemens will deploy products from its Omnivise digital services portfolio, including cybersecurity solutions to help improve asset visibility, reliability and availability.
---
Energy infrastructure company AltaGas closed the sale of its remaining indirect equity interest of around 55% in its hydroelectric projects in Northwest British Columbia, Canada, in a deal worth C$1.37bn ($1.04bn).
The deal came after the company sold a 35% stake in the hydroelectric facilities for C$922m ($701.76m) in June last year to fund its C$8.4bn ($6.39bn) purchase of US-based public utility firm WGL Holdings.
So far, AltaGas achieved C$3.8bn ($2.89bn) in asset sales. In January, the company revealed it is planning to sell targeted non-core assets to raise an additional C$1.5bn-C$2bn ($1.14bn-$1.52bn) in 2019.
---
Global technology company HCL has secured a five-year IT infrastructure and application services contract with EDF Luminus, a Belgium-based electricity producer and energy supplier.
Under the contract, HCL will help EDF Luminus transform and modernise its IT infrastructure, applications landscape and will migrate its SAP portfolio to a public Cloud environment.
HCL Technologies UK Ireland, France and Benelux, ITO executive vice-president Sandeep Saxena said: "HCL is delighted to have been chosen as EDF Luminus' transformation partner, which is another great endorsement of our drive to help clients lay the foundations of a successful digital enterprise.
---
Siemens Gamesa Renewable Energy (SGRE) secured contracts from five customers for the supply of approximately 200MW.
This year, the company will supply a total of 63 wind turbines across seven Spanish windfarms in Navarra, Valladolid, Zaragoza, Málaga and Cádiz.
Additionally, the company will provide operating and maintenance (O&M) services for all these facilities.
---
China is reportedly planning to build the first solarpower station in space, which would send energy back to Earth.
With this move, China allocated $8bn for its space programmes. It intends to compete with the US and gain economic, military and technological dominance.
According to Science and Technology Daily, an official newspaper of the Ministry of Science and Technology of the People's Republic of China, scientists has already started construction of an experimental solar facility in the western Chinese city Chongqing.
---
Ørsted divested 50% of the recently acquired New England offshore wind assets to Eversource for nearly $225m.
The divestment includes 704MW Revolution Wind and nearly 130MW South Fork assets.
Two undeveloped New England lease areas called Massachusetts North and Massachusetts South are also part of the sale.
---
The European Commission (EC) gave approval for German electric utility firm RWE's plan to acquire E.ON and Innogy's renewables operations without any conditions.
Last month, RWE filed its intended acquisitions of the renewable energy businesses of Innogy and E.ON with the EC.
The German Federal Cartel Office also approved RWE's acquisition of a 16.7% interest in E.ON.
---
Voith secured a €22m contract from Communtauté Electrique du Bénin (CEB) to carry out modernisation works of Nangbeto hydropower plant on the Mono River that borders Benin and Togo, West Africa.
Under the contract, Voith will undertake rehabilitation and upgrades at the facility, which has been in operation for 35 years.
Modernisation of the hydropower plant is expected to secure the plant's operations for at least another 30 years.
---
Nike signed a power purchase agreement (PPA) with Spanish electric utility Iberdrola to supply clean electricity for the sports brand's European facilities.
Under the PPA, Iberdrola will supply 40MW of clean energy from its Cavar wind complex in Navarra, northern Spain. Energy generated will go to Nike's European sites.
Iberdrola is planning to begin construction works at the complex, which will see four projects completed by 2020 with an overall capacity of 111MW.
---
GE signed an agreement to provide an advanced 9E gas turbine to the Iraq Ministry of Electricity's (MoE) Al Qudus Power Plant.
In addition, the company agreed to provide services for up to seven GE 9E gas turbines at the facility throughout this year, including maintenance, supply of parts and rehabilitation.
MoE media department director Mussab al-Mudarris said: "We made a promise to the people of Iraq to bring efficient power online as soon as possible. One of the fastest ways to deliver on this promise is to enhance the productivity of existing power generation facilities.