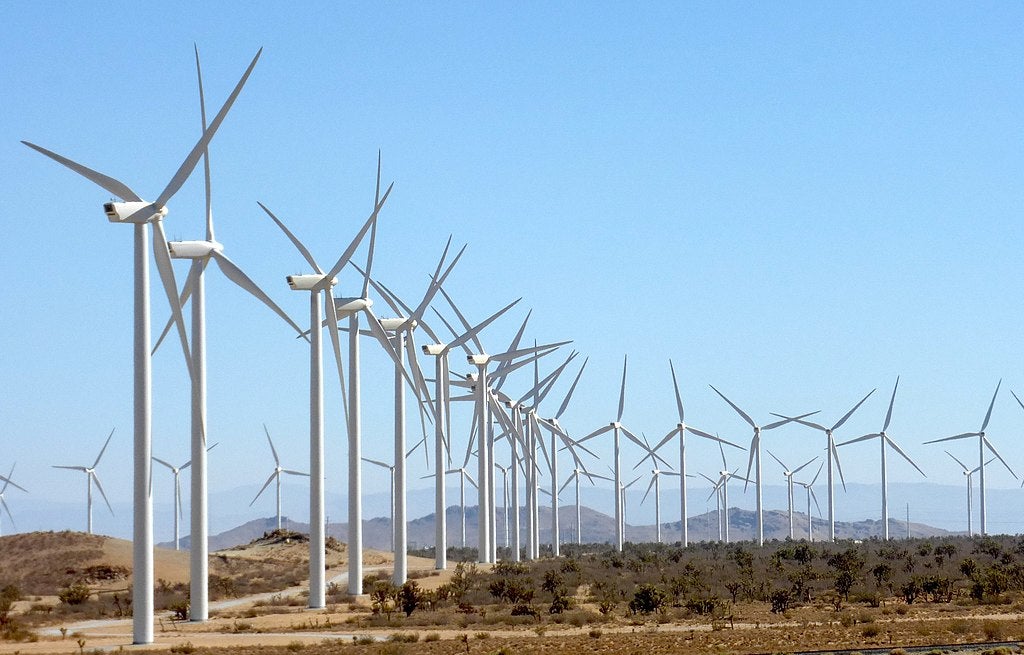 As part of the conference, Portuguese and international experts participated in debates about the present and future challenges for the wind energy, accentuating the role of environmental licensing, finance, and sector opportunities.
The webinar addressed the development vectors of the wind sector that best contribute to national and international goals and the interim targets in accordance with the 2030 Paris Agreement.
Portugal currently has just 4.5GW of wind energy capacity, though it is projected to increase by 30% by 2030. Lara Ferreira, regulation and development manager at electricity production firm TrustEnergy, shared that while she hopes that wind will continue to play an important role between 2020-2030, solar energy will also grow as part of the mix to meet the country's renewable plans.
Wind farms come with serious environmental considerations
A recurring theme of the webinar was the conservation issues that wind farm operators are working to tackle. Maria de Jesus Fernandes, of the National Institute for Nature and Forest Conservation, brought forward in particular the issue of wind farms still killing a great quantity of birds and eliminating whole mammal generations, due to wind blades' capability to hurt or kill species even when not rotating.
Fernandes emphasised how advanced conservation efforts are needed to effectively reduce the impact that farms have on birds and bats. For this reason, conducting environmental impact assessments (EIAs) prior to placing new farms has a fundamental role in protecting animal species already at risk of disappearing. In addition, Fernandes pointed out the need for more companies to develop the capacity to conduct independent studies in order to aid the general process.
The evolvement of environmental impact assessments
Miguel Mascarenhas, manager and ecological environmental specialist at environmental consultancy company Bioinsight, admitted that wind technologies are, after all, relatively new, having only become popular in the 90s.
While requirements for their capabilities were quickly raised, there weren't that many tools to achieve impeccable levels, not just in terms of species mortality but also models to forecast risk and understand species behaviour.
Mascarenhas explained: "While we didn't know how to estimate the risk of species collision, now we have models to understand such risks to species population."
He admitted that from an environmental authority point, EIA is a lengthy process that sometimes needs to move faster in order to accommodate the specifics of the industry.
He also emphasised that while academia puts a great effort to publish books on the common risks and method and provide guidance, bigger strides are needed for the sector to reach constructive levels of teamwork when it comes to environmental assessments.
Transparency and collaboration
João Amaral, chief technology officer at international renewable firm Voltalia, shared that quicker enhancement of system integration is often needed in sensitive areas. He pointed out the pressing need for a 'one stop shop' platform to ensure wider visibility of how project assessments are going, where they get stuck, and how such bottlenecks can be resolved to prevent project planning from taking a considerable amount of time.
Such a platform, operated by enough entities, can ensure swifter response and make it easier for keen project heads to overcome the barriers that currently stand in the way of smooth organisation.
Francisco Álvares, postdoctoral researcher at the Research Centre in Biodiversity and Genetic Resources at University of Porto, emphasised in turn the importance of the accumulated knowledge of EIAs. That knowledge has been contributing towards the protection of larger species such as bears and wolves, the latter of which are endangered in Portugal.
Despite the absence of major funds for the wind industry, European countries have managed to realise a few collaborations over the years and exchange expertise regarding the protection of larger animals.
The intricacies of securing finance for new wind farms
Talking about common issues with finance, James Lea-Cox, principal environmental advisor at the European Bank for Reconstruction and Development shared that a lot of the time, project developers arrive very late. He elaborated that they often approach lenders or banks very late in the process or "a lot of the time we find the actual assessment to be quite basic or rudimentary, with some very high level assumptions about potential impact".
Therefore, this has exposed the need to tackle challenges better and to introduce better development technologies to impact assessment of these projects.
"We as a bank have high standards, just like the International Finance Corporation or the World Bank. And so, part of our role is to build this capacity, to apply these standards and build local expertise in this regard, but this takes time," he said.
Arriving at this late stage in the development process is a real challenge and trying to apply better methodologies regarding the wellbeing of birds, bats, and their habitats is no mean feat.
Solving the challenges and trying to apply better methodology requires a rigorous level of assessment to inform decision making.
Lea-Cox said: "If we don't have the information, sometimes we have to delay projects. So, we have to say to developers 'Look, we need more time to gather more seasonal data on bird movements and migration movements, whatever the case may be, and then apply the methodologies that we use in other countries'. Other times, we have to compromise and adapt."
Interpreting and improving wind-related legislation
As legislation varies from country to country, it really depends on how entities have worked in countries with the best legislation, which haven't entirely implemented it, or haven't had the people with necessary skills or experience to implement it.
Lea-Cox said: "The way we see it, as a lender, is that we introduce high standards to a project that sets a standard locally. It builds the capacity of authorities and what people expect. So, when project number two or number three comes along, there is an understanding of what is expected for these projects, and that can influence how the authority permits projects."
This strategy ultimately helps regulators increase the level of performance and policy guidance.
"We're not here to necessarily change legislation but we're trying to improve things and build local capacity in any way we can. And usually you need a [exemplary] project to help with that policy dialogue," Lea-Cox concluded.