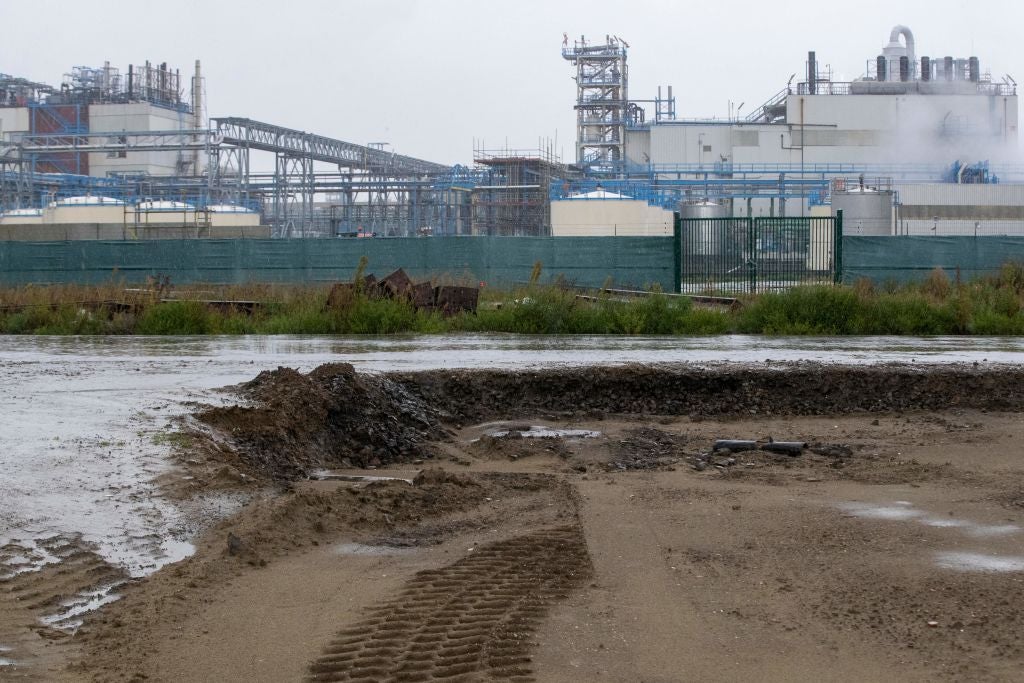 The European chemicals industry has gone into a near-panic about a draft proposal presented in February to the European Chemicals Agency (ECHA) to ban widely used but sometimes harmful chemicals called per and polyfluoroalkyl substances (PFAS), often called "forever chemicals" because they persist in the environment for so long. It is not alone. A cross-section of downstream users of the chemicals have been increasingly expressing alarm about the proposal, quickly turning PFAS into one of the most contentious policy debates in Brussels.
The industry acknowledges that some PFAS are hazardous to human health and should be restricted, and it has been busily settling lawsuits to clean up PFAS contamination caused at factories in various jurisdictions. However, it says the draft ban – which was requested by Germany, Denmark, the Netherlands, Sweden and Norway – is overly broad and would affect almost all PFAS, not just the toxic ones, including chemicals for which there is no alternative and which are vital to specific applications. Several of these are in the cleantech sector.
One type of PFAS, fluorogases (F-gases), are a key element for electrobinders in every type of electric car battery currently on the market, used to combine precious metals to build the cathode and the anode. F-gases are also used as compression agents in most heat pumps, which governments are trying to roll out to replace fossil fuel gas boilers. Although there are alternatives available for heat pumps, those using F-gases are up to 29% more energy efficient and have up to 49% higher capacity, according to the heat pump manufacturer Opteon – which it says means the alternatives would reduce heat pumps' emissions savings potential by up to 22%. Another type of PFAS, fluoropolymers, are used in several ways for the production and transport of hydrogen; for instance in electrolysers, which use electricity to split water into hydrogen and oxygen. PFAS are also used in wind turbines. Could an overly broad PFAS ban run contrary to the EU's climate goals?
PFAS: dangerous forever chemicals
The five countries that drafted the ban said in a joint statement in February that their ban "would make products and processes safer for humans", and would be "one of the largest bans on chemical substances ever in Europe". Their draft proposal says that the overall annual health costs from exposure to PFAS in Europe have been estimated at €52bn–84bn ($56bn–90bn).
Environment campaigners have been calling for a PFAS ban for years, because of the harm that some PFAS have been found to cause to humans – particularly workers using them to produce products or services. They are greaseproof and waterproof, which makes them useful for many consumer products such as non-stick frying pans. Other examples include clothing, carpets and cleaning agents, as well as oil-repellent and heat-resistant food packaging. PFAS have been linked to health risks like cancer, hormonal dysfunction and a weakened immune system.
"The main concern is the persistence of PFAS, which applies to the whole class," Audun Heggelund, an official at the Norwegian Environment Agency in charge of assessing Norwegian F-gas applications, said at a recent media briefing in Brussels. "That means that the substances are very stable in the environment and do not degrade for a very long time." This leads to concerns over 'cocktail' effects (the combined exposure to mixtures of PFAS), reduced immune response and bioaccumulation – "going up the food chain, the substances accumulate in each step, and you find the highest concentration in the top predators", Heggelund says.
How well do you really know your competitors?
Access the most comprehensive Company Profiles on the market, powered by GlobalData. Save hours of research. Gain competitive edge.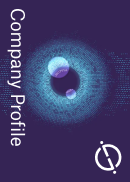 Company Profile – free sample
Thank you!
Your download email will arrive shortly
Not ready to buy yet? Download a free sample
We are confident about the unique quality of our Company Profiles. However, we want you to make the most beneficial decision for your business, so we offer a free sample that you can download by submitting the below form
By GlobalData
"You can find PFAS in penguins in the Antarctic, in polar bears in the Arctic, even in rainwater in Tibet," he added.
The draft ban has been welcomed by environmental NGOs and consumer advocates. "These chemicals should have never been put on the market in the first place," Monique Goyens, director general of the European consumer organisation BEUC, said in a statement. "We're calling on the EU to proceed as fast as possible with this restriction, while keeping the level of ambition high to protect people from forever chemicals."
The draft proposal uses the OECD's definition of PFAS as any substance that contains at least one fully fluorinated methyl (CF3) or methylene (CF2) carbon molecule, without any H/Cl/Br/I attached to it. Up to 10,000 substances would be covered by this definition. However, the chemicals industry has pointed out that there was a caveat to the 2021 OECD definition: the OECD said it was a description and should not be used for regulatory purposes. The draft ban is throwing the baby out with the bathwater, they say, banning all kinds of PFAS for which harm has not been demonstrated.
The EU is not alone in considering the restriction of PFAS. The Biden administration said last year it will propose to designate certain PFAS as hazardous substances under the US Superfund programme, although any such restriction is expected to be drastically more limited than the EU proposal. The US company 3M recently announced it will phase out production of PFAS by 2025. Earlier this month the chemicals companies DuPont, Corteva and Chemours reached a $1.19bn settlement agreement in the US to set up a fund to help remove toxic PFAS from public drinking water systems.
Too broad?
The European chemical industry association, CEFIC, is coordinating lobbying on this subject with a group of makers and users of PFAS including BASF, Bayer, Chemours, which makes Teflon among other products, Merck, Solvay and 3M. They are not opposed to restrictions, but they say the draft is overly broad and covers PFAS that do not pose a risk and are essential for certain applications.
"The definition of PFAS has evolved over time but historically the term has been used to refer to a smaller group of fluorinated compounds used in manufacturing," explains Cédric Triquet, director of EMEA strategy and advocacy at Chemours. "Today, the EU has adopted the broadest definition of PFAS to include nearly all fluorinated chemistries. The problem with this 'one-size-fits-all' approach is that these compounds differ considerably from one another in terms of their risk profiles, environmental impact, end-use applications and their added socioeconomic value."
It would be like "regulating olive oil the same as motor oil because they are both hydrocarbons", he adds. "Many stakeholders were surprised by how wide-reaching the restrictions were drafted, which has worried not only the chemicals sector, but many actors across industries that could be severely affected by the proposed legislation." Triquet says he worries that the restriction is being drafted in a silo without analysing its impacts on "other key EU objectives, such as the Green Deal, REPowerEU and the 'Fit for 55' package".
Keep up with Energy Monitor: Subscribe to our weekly newsletter
The Helsinki-based ECHA, which runs the EU's Registration, Evaluation, Authorisation and Restriction of Chemicals (REACH) regime, is now considering the draft, and is expected to come out with a recommendation to the European Commission next year. It would then need to pass a qualified majority vote (at least 15 of the EU's 27 member states, representing at least 60% of the EU population) in the EU Council. The European Parliament only has the power to accept or reject the ban and cannot amend it to be more or less broad. It is unlikely the Parliament would take a vote that would result in no PFAS ban at all. Lobbying on this subject is focusing on the ECHA, the Commission and the Council.
There are big questions about whether such a broad ban could survive a vote in the Council, and even whether it is actually supported by the governments that submitted the draft. According to an EU Council source who requested anonymity because of the sensitivity of the discussions, the energy and industry ministries of Germany and the Netherlands were "blindsided" by the proposal, which came from the countries' environment ministries. The German governing coalition has been notoriously plagued by ministry infighting.
Handicapping hydrogen?
"These chemistries sit at the heart of the hydrogen economy, underpinning clean production through water electrolysis and consumption through fuel cells," says Triquet. "They also enable better-performing electric vehicle batteries, semiconductors, heat pumps, solar panels and wind turbines, and immersion cooling techniques critical to green data centres and next-generation computing speeds."
Daniel Fraile, chief policy officer at industry association Hydrogen Europe, agrees. "PFAS are used in many different places [in the hydrogen value chain], but the core area is in the membrane. It uses fluoropolymers because they are very persistent and resistant, they have a very good performance over their usage. They don't degrade like other alternatives."
"There have been attempts by the industry to find alternatives for 20 years, but so far this is the most suitable. So, a ban on PFAS for the hydrogen sector would be terrible. We don't see any technological alternatives." He worries the issue has turned into "health versus climate", with the two sides not communicating with each other. "Some PFAS are toxic and pose a health risk. So, there was an initiative in Germany saying we need to stop exposing workers to these toxic PFAS. It had nothing to do with energy or climate and it was not well understood the extent to which these PFAS are being used all over the place, including these clean technologies."
"There is a disconnect between the environmental agencies that put this proposal forward and colleagues working on the climate," concurs Bastien Bonnet-Cantalloube, Hydrogen Europe's PFAS expert. "They have no clue what is happening with their colleagues working on environmental legislation. There is a lack of information-sharing and coordination in terms of what is being done. What we notice is that all the countries that put forward the proposal are quite ambitious on hydrogen in general. So, there is a contradiction but that is probably because they don't yet understand the implications."
Read more from this author: Dave Keating
However, NGOs say the arguments about "unreplaceable" chemicals sound familiar and have been used as a red herring in the past. CHEM Trust has pointed out that the same arguments were made when REACH was first set up 15 years ago, but restrictions motivated companies to find alternatives, which they had previously said were impossible. "No one gave their consent to be exposed to these harmful chemicals, we haven't had the choice to opt out and now we have to live with this toxic legacy for decades to come," says CHEM Trust's Julie Schneider. "The very least we can do is to stop adding to this toxic burden by banning PFAS use and production now."
NGOs also point to the possibilities for derogations in the draft, which could exempt chemicals for which there is no replacement or which serve an essential purpose – a core principle of REACH.
However, Triquet says derogations are not a viable solution. "Regulators have suggested that some limited derogations will be made for important sectors and applications, but the issue is that the entire regulatory framework as proposed does not consider future innovations in chemistry which could be game changers for the green and digital transitions." He says that because derogations expire, it could still scare off investors from cleantech like hydrogen and heat pumps – and it could rush out untested alternatives. "Some non-PFAS alternatives could even result in unintended adverse consequences for which the risks are not currently known and have not been assessed."
The prospect of a ban is still a long way off. ECHA is expected to make its recommendation next year and a decision by national governments is likely to come in 2025. That would mean the ban enters force in January 2026 but would have an 18-month transition and not come into effect until July 2027. Nevertheless, given the significant impact this could have on a wide array of industries – and on human health – lobbyists on both sides are gearing up for a big fight over the coming year.