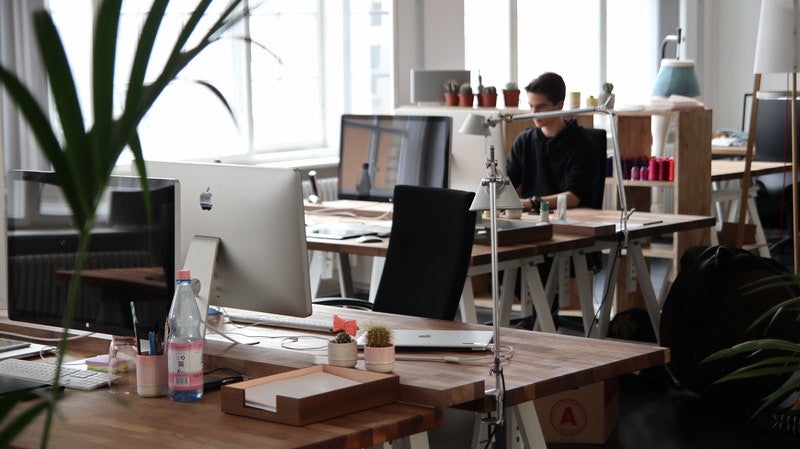 Here we investigate what employees of the top ten utility companies think of them based on salaries and satisfaction ratings posted on review website Glassdoor.
NextEra Energy
At NextEra, associate engineers make around $64,800 per year while a director can earn between $161,000 – $178,000, including bonuses and compensations.
Reviews for the Juno Beach-based company are mainly positive; according to Glassdoor, 49% of reviewers would recommend working at NextEra to a friend, while CEO James Robo's approval rating is at 71%.
Despite the positive feedback, employees have criticised a lack of diversity in the workplace, particularly in regards of the treatment of women.
A former employee said: "As a woman, it was the most toxic and demeaning work environment I have ever known. The company ignores all process and policies (HR is a joke) and lets the male leadership do whatever they want to their female employees."
Exelon
The Chicago utility has an overall score of 3.8 out of 5, with 76% of respondents saying that they would recommend working at Exelon to a friend and 80% approving the company's CEO, Christopher Crane, whose compensation package amounted to $16m in 2018.
A former senior business analyst wrote that while there is "tremendous opportunity to learn about all sectors in the electric utility space," "there are a ton of directors walking around at Exelon that simply don't belong in that role."
Interns' salaries vary from $20 per hour in Chicago to $21-$22 an hour in Baltimore, while an associate engineer's salary may range from $70,027 to $89,161. Managers on average earn $159,520.
Duke Energy
A Duke Energy current employee wrote that while the company offers reasonable work-life balance and decent holiday time, it is difficult to get promoted. "There are some exceptionally smart and talented people that are overlooked for promotions, whereas others that should not be promoted are," they said.
A majority of employees is happy to work for the North Carolina utility and CEO Lynn Good has a 73% approval rating and receives a $15m compensation package.
Compared with Exelon, Duke Energy interns are slightly better paid, with salaries around $22-$23 per hour while directors' salaries are slightly less, ranging from $119,622 to $160,643.
Dominion Energy
With a 94% approval rate, Dominion Energy's CEO Thomas Farrell II is the most-liked CEO on this list. The company's overall satisfaction index is high, with 85% of satisfied reviewers.
An engineer currently working in Salt Lake City wrote: "Dominion Energy is a forward-thinking company that provides employees with great options to engage with others at the workplace.
"It can be tricky to navigate opportunities between the individual Dominion Energy companies because each has its own culture. There is a lack of good leaders in mid-level management but the company is taking steps to improve."
An engineer that works for Dominion might expect to earn between $50,275 and $102,692 per year, depending on experience and role.
Southern Company
Despite a 78% satisfaction rate, Southern Company's main problem is the lack of mobility. An engineer currently working in Alabama said: "Upward mobility only comes after years of service. Also harder than expected to move laterally through the company than initially realised.
Engineering salaries are higher than Dominion's, ranging from $75,700 to $83,300, similarly to Exelon.
Iberdrola
The Spanish utility has a 93% approval rate of its CEO José Ignacio Sánchez Galán, who received compensation of €6.2m ($6.7m) in 2019.
In Madrid, one of Iberdrola's main offices, an intern earns between €390 and €500 per month while an Iberdrola engineer in Mexico City earns between MXN348,000 ($14,470) and MXN586,000 ($24,367) a year.
A collaborative environment and the focus on innovation feature amongst the company's main pros while, due to its size, employees think that changes taken place at a slower pace.
National Grid
UK utility National Grid's main problem, employees say, lies in the management's "old-fashioned" and "out of touch" attitudes.
A current employee wrote: "Their attitudes can be rather old-fashioned, and try as they might, they are not always very good or consistent at being inclusive of minorities or people with mental health issues. They tend to be particularly clueless about LGBT issues, unfortunately."
The average National Grid salary for an engineer is £35,032 ($43,095), showing a stark contrast with the salaries offered by US companies. In the same way, directors at National Grid earn less than some of their counterparts in US utilities, with their salaries ranging between £106,788 ($131,332) and £114,648 ($141,005).
Enel
Of employees posting a Glassdoor review, 83% would recommend working at Enel and CEO Francesco Starace has an approval rate of 92%, the second-highest in this list.
Despite the positive feedback, employees believe that the company's bureaucratic apparatus is too slow and impacts decision-making processes.
An employee also lamented the matrix organisation that permeates the company, saying: "All decision-making is done out of Rome, promotions never happen and it is difficult to advance to anything above two to three steps from the bottom of the ladder unless you're Italian or on an ex-pat assignment."
Engie
The French utility – which made the headlines following the dismissal of its CEO Isabelle Kocher in February 2020 –  has a satisfaction rate of 76%.
Employees praise the company's work-life balance and benefit plans while lamenting the lower-than-industry-average salaries and "French coterie when it comes to senior placements".
EDF  
With revenues amounting to €71bn ($77.2bn) in 2019, the French energy company is well-liked by its employees, with 76% of them recommending working there to a friend.
Engineering salaries vary from £33,565 ($41,209) to £60,836 ($74,690), with an average of £53,498 ($65,681). The salaries are in line with companies such as Southern Company and Dominion Energy.
While employees praise working hours, they critique middle management and the constant restructuring of teams.