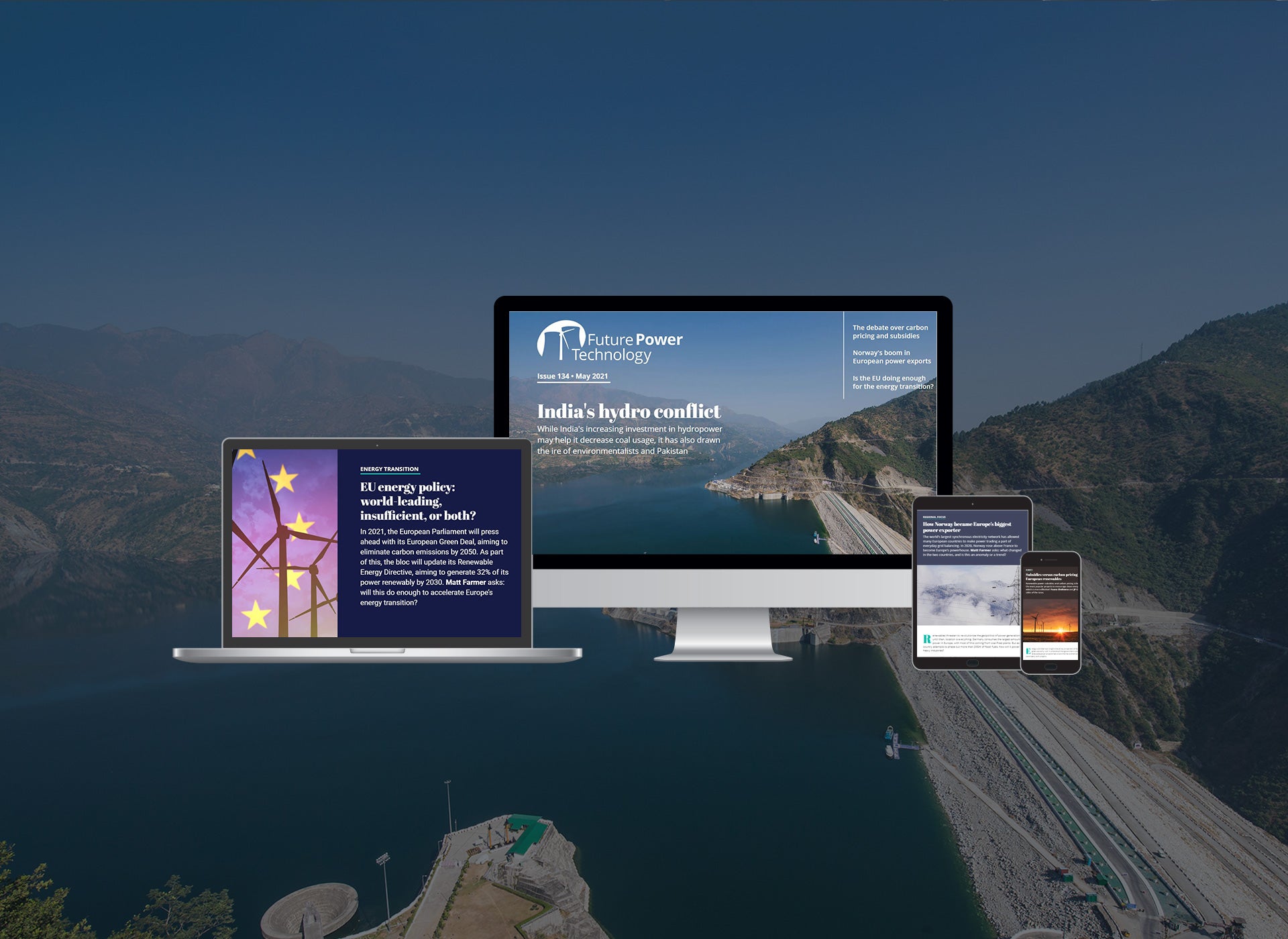 While India has historically embraced coal power, its recent moves to invest more heavily in hydrogen have created some optimism that the world's fastest-growing economy will come to rely on more renewable power in the future. However, this push has been met with fierce opposition, from environmental groups pointing to the significant damage caused by such dams in the Himalayas, and dismay from Pakistan that India is looking to exploit waterways that run between the countries in order to exert control over its neighbour.
Also, research led by the Vienna University of Economics and Business suggests that carbon pricing schemes are more effective than renewable subsidies, with regards to encouraging power investment while curbing carbon emissions. Indeed, the price of carbon has reached an all-time high in Europe, so there may not be a better time to back carbon pricing schemes. However, additional research indicates that such policies fail to encourage technological innovation, especially compared to the more tried-and-tested approach of subsiding renewable power infrastructure. We debate the issue.
Furthermore, a report from EnAppSys has found that, in the second half of 2020, Norway overtook France to become Europe's largest net exporter of power. Much of this has been driven by renewable investment and geographical changes, such as a wet year that has aided the country's vast hydropower projects, which account for 96% of its electricity generation. We look into the report and see how Norway came to such a position of strength.
Whether you are on a desktop, tablet or smartphone, you can read the magazine for free online, and join the conversation on Twitter.
In this issue
Lighting up Namibia
More than one million households in Namibia currently don't have access to stable electricity. London-headquartered firm Namene Solar is working to revolutionise their lives by providing clean energy lights via carbon financing. Yoana Cholteeva speaks with Bernardo Lazo, managing director at Namene Solar, about the project and how it fits into the broader state of Namibian energy.
Hydropower and geopolitics: winners and losers in the Indian subcontinent
India is moving away from coal, and towards hydropower, as it looks to expand its renewable power capacity. However, these moves are laced with environmental challenges and political pressures. JP Casey asks: how will India balance all of these conflicting concerns and challenges?
Subsidies versus carbon pricing in European renewables
Renewable power subsidies and carbon pricing schemes are among the most popular projects to encourage clean energy investment, but which is more effective? Yoana Cholteeva and JP Casey debate both sides of the issue.
How Norway became Europe's biggest power exporter
The world's largest synchronous electricity network has allowed many European countries to make power trading a part of everyday grid balancing. In 2020, Norway rose above France to become Europe's powerhouse. Matt Farmer asks: what changed in the two countries, and is this an anomaly or a trend?
IDTechEx's Peter Harrop on the growth and opportunities in solar vehicles
Market researcher IDTechEx recently released the second edition of its solar vehicles outlook, within 12 months of the first edition. Matthew Hall caught up with IDTechEx chair Dr Peter Harrop to find out what the recent advancements have been in the space, and who stands to benefit from growth in solar vehicles.
EU energy policy: world-leading, insufficient, or both?
In 2021, the European Parliament will press ahead with its European Green Deal, aiming to eliminate carbon emissions by 2050. As part of this, the bloc will update its Renewable Energy Directive, aiming to generate 32% of its power renewably by 2030. Matt Farmer asks: will this do enough to accelerate Europe's energy transition?
Preview – Future Power Technology June 2021
Swedish company Modvion have constructed a wood-based wind turbine demonstration unit, aiming to provide similar durability to metal designs with lighter and cheaper materials. Their purchase by the ventures arm of turbine giant Vestas means their business seems set to scale-up in coming years. Is the future of onshore wind in wood? We look at the tech, the business proposition, and Vestas' plans for the company.
Also in this issue, we consult with experts to explore the potential of smart home energy and investigate Enegix Energy's plans to build the world's largest green hydrogen plant in Brazil.
Plus, we look into the needed infrastructure changes for half-hourly settlement, dig deeper into the implications of the storm that devastated Texas' power grid earlier this year, and speak to LF Energy about open source innovation in the energy industry.