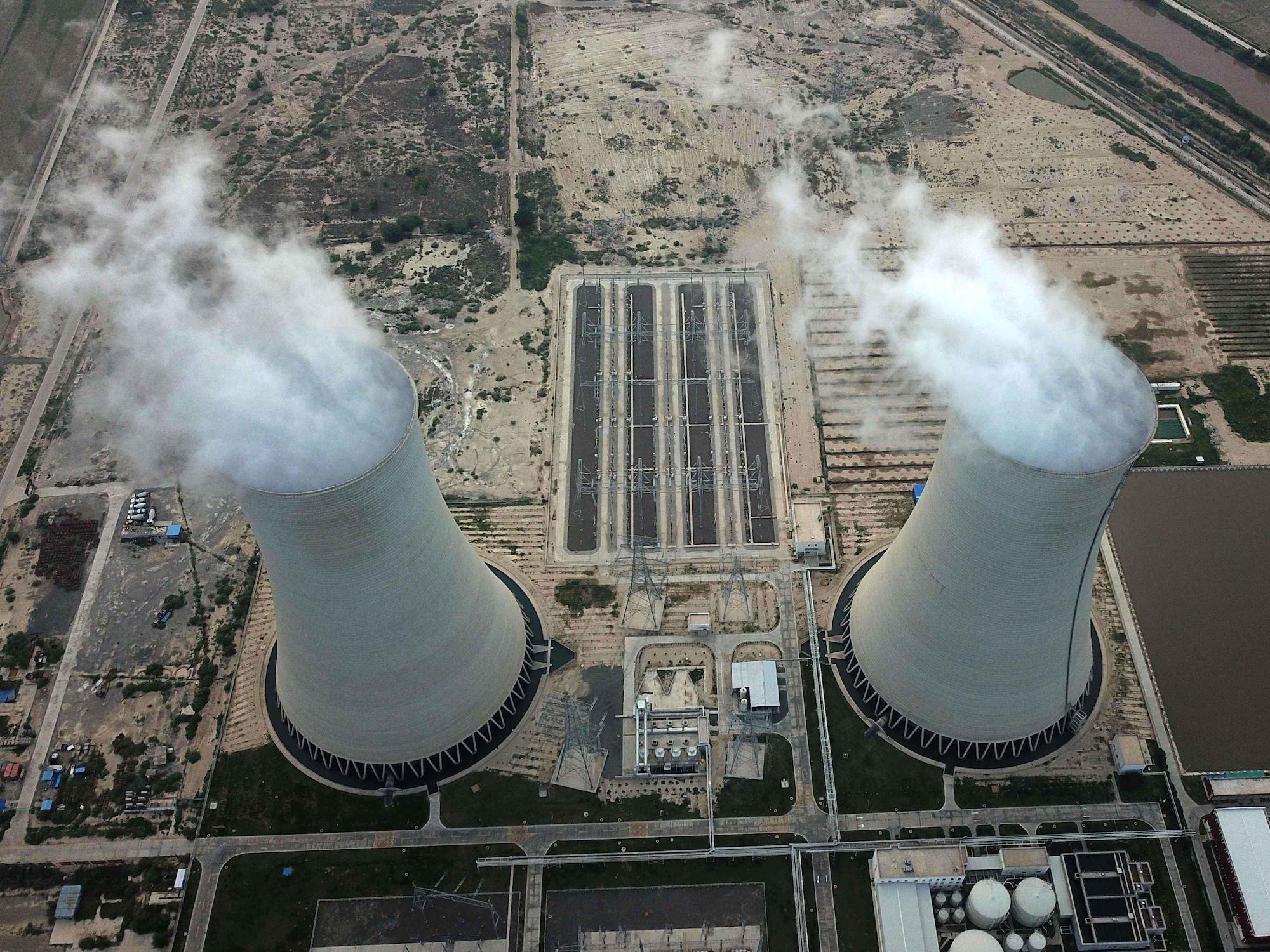 Already home to over a billion people, India has one of the world's fastest growing populations and its energy needs are expected to increase in-line with this trend. The country, which is already the world's third-largest energy consumer, faces a dilemma. As it was recently articulated by Ajay Mathur, a former Indian climate negotiator and a member of the government's council on climate change: how can India continue its economic and social growth "without putting out enough carbon to break the world".
Currently, 80% of India's demand, which has doubled since 2000, is still being met by coal, oil, and solid biomass. The government has set a target of installing 175GW of renewable energy capacity by 2022 and, under the Paris Climate Change treaty, pledged to reduce the emissions intensity of its GDP by 33%-35% by 2030. However, the country will still need additional polluting sources of energy to meet its growing needs, especially for heavy industry.
This is where London-based Carbon Cleaand French firm Veolia spotted an opportunity in the market. In December 2020, the two companies, which have worked together previously, launched a spin-off called Veolia Carbon Clean to combine the formers' carbon capture and utilisation technology and the latter's waste management skills.
"The idea behind the joint venture is to create an entity that can offer carbon capture utilisation and storage for end users and customers that's price packaged locally and promoted by a local team, which is important for the Indian market," says Aniruddha Sharma, CEO at Carbon Clean.
Targeting India
There are two separate models for carbon capture: collecting the carbon and then storing it or capturing it and then converting it into a chemical that can be sold to the market.
Carbon Clean's patented CDRMax and MethPure does the latter. Its kit encompasses skid mounted modular technology that can capture carbon dioxide from the smokestack of industrial emissions and convert it to a 'green' chemical, which is then sold to Unilever to develop a detergent.
How well do you
really

know your competitors?

Access the most comprehensive Company Profiles on the market, powered by GlobalData. Save hours of research. Gain competitive edge.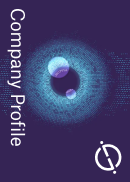 Company Profile – free sample
Thank you!
Your download email will arrive shortly
Not ready to buy yet? Download a free sample
We are confident about the unique quality of our Company Profiles. However, we want you to make the most beneficial decision for your business, so we offer a free sample that you can download by submitting the below form
By GlobalData
Sharma says that this model works well particularly in India because public acceptability of storage is 'not very good' and the infrastructure to transport the CO2 and inject it into an old oil well does not exist.
Veolia Carbon Clean will offer 'technology-as-a-service' – rather than selling the equipment upfront – and install it for free in exchange for taking ownership of the captured carbon.
"We will design, build, finance, and operate carbon capture utilisation facilities across India so the end users, such as cement, steel, power, or chemical plants, can focus on their business while we take care of the decarbonisation for them," says Sharma.
"One box will capture 100,000 tonnes of CO2. Then, when the company is ready, it can add more units; this is much easier than building a whole unit from scratch, which firms see as high risk and expensive," he explains.
However, because in India the grid is mostly coal powered, for every tonne of carbon dioxide the technology captures about 20% is cancelled out. As the grid moves towards more renewables and hydro that number will fall, says Sharma.
Cleaning-up coal
Carbon Clean, which was last year named as one of Britain's top ten green tech companies to watch by The Sunday Times, has been operating its technology in India since 2016 at a Tuticorin Alkali Chemicals and Fertilizers Limited facility.
According to the company, it is the world's first profitable and non-subsidised carbon capture and utilisation project in the city. The technology is installed on a coal-fired boiler and is designed to capture 60,000 tonnes of CO2 per year. The captured carbon is converted into soda ash (sodium carbonate), an ingredient used in household products, glass manufacturing, and paper production.
Most recently, Veolia Carbon Clean has landed a contract with India's largest coal-fired power plant feed operator National Thermal Power Corporation (NTPC), which has a 15,000MW capacity.
At this project, the company will be installing a carbon capture unit to initially help the firm understand the technology and the cost of converting the product into a greener one.
"It's a very conservative industry, and people just don't spend money on technology unless it has been operating for a very long time," Sharma says, explaining NTPC's cautious approach.
However, there are signs of positive changes in this regard. Last month, one of the largest coal-fired power plant operators in India released an expression of interest, inviting the best global companies to come to their plants to install carbon capture to chemical units at its plants.
Like most countries, India is not currently on course to meet its climate ambitions and Sharma believes this technology will therefore play a big role in the future.
"I think we're going to see investments in carbon capture and utilisation in India; it's a very big country, with huge power demand ramping up year-on-year as people move from villages to cities," he explains.
"Coal plants, especially the fleet that's already built and not very old, are going to stay for some time, so they will have no other option but to install carbon capture and decarbonise them."
This is unlike in Europe, which is taking a phaseout approach to coal-fired power rather than adopting carbon capture technology. Though analysts do expect coal's hold over India to loosen, impacted by cheap solar, it is not expected to be phased out for some decades.
Targeting biomethane
Carbon Clean's venture with Veolia also has a second aim of converting solid waste into biomethane, or natural gas, and capturing the carbon produced through the process. In India, farmers in some northern states burn around 15 million tonnes of agricultural waste each year, which creates a huge smoke problem. There is a potential to use this as feedstock instead.
Additionally, the government's 2018 Sustainable Alternative Towards Affordable Transportation scheme aims to produce 15 million tonnes of compressed biogas, with 5,000 plants by 2023, along with generating 50 million tonnes of bio-manure.
The two companies' combined expertise should work well in this regard. Carbon Clean currently has similar installed technology at plants in Germany, with Veolia having sites across Europe.
Furthermore, the new company hopes big industrial players that are announcing net-zero ambitions will use carbon capture and utilisation to help decarbonise their operations, whether they use coal or biomethane. Many of these players have their own power plants because the grid has historically been unreliable in India.
"Quite a lot of coal consumption happens inside captive power plants inside industrial applications; so that's another avenue for us," says Sharma.
Other demand drivers
Other drivers for Indian investment in carbon capture technology, which has not seen huge take-up in the West, are shareholders demanding action on climate change, which is now routinely viewed as a risk to investors.
"Multiple times, we hear from our customers that their end users want a decarbonised product. I was speaking with someone from an Indian steel company recently and they said that if they can decarbonise their product, the end user is ready to pay a 15% premium for it," says Sharma.
Furthermore, the European Commission is expected to launch a Carbon Border Adjustment Mechanism later this year to maximise the impact of taxation in meeting the EU's climate goals. This new mechanism would put a carbon price on imports of certain goods from outside the EU, including likely steel and industrial chemicals, that do not meet the same environmental standards as those domestically produced. This would impact India's imports to the bloc.
"We are trying to show that it's possible to do this in India today and it's not just for developed countries, the technology isn't too expensive," says Sharma.
However, he adds that, to aid India's decarbonisation journey, the international community needs to properly support these types of technologies and, in particular, the $100bn Green Climate Fund. This was established at the Copenhagen Climate Summit in 2009 so that richer nations could help developing ones pay for the transition.
"Investment going into that fund is a fraction of what was agreed. I personally would like to see more money put in, otherwise it's going to be very hard to convince the developing countries, like India, to take strict action on decarbonisation," he says.
"Apart from that, we are working to drive confidence in this technology and show it is a viable option for India."