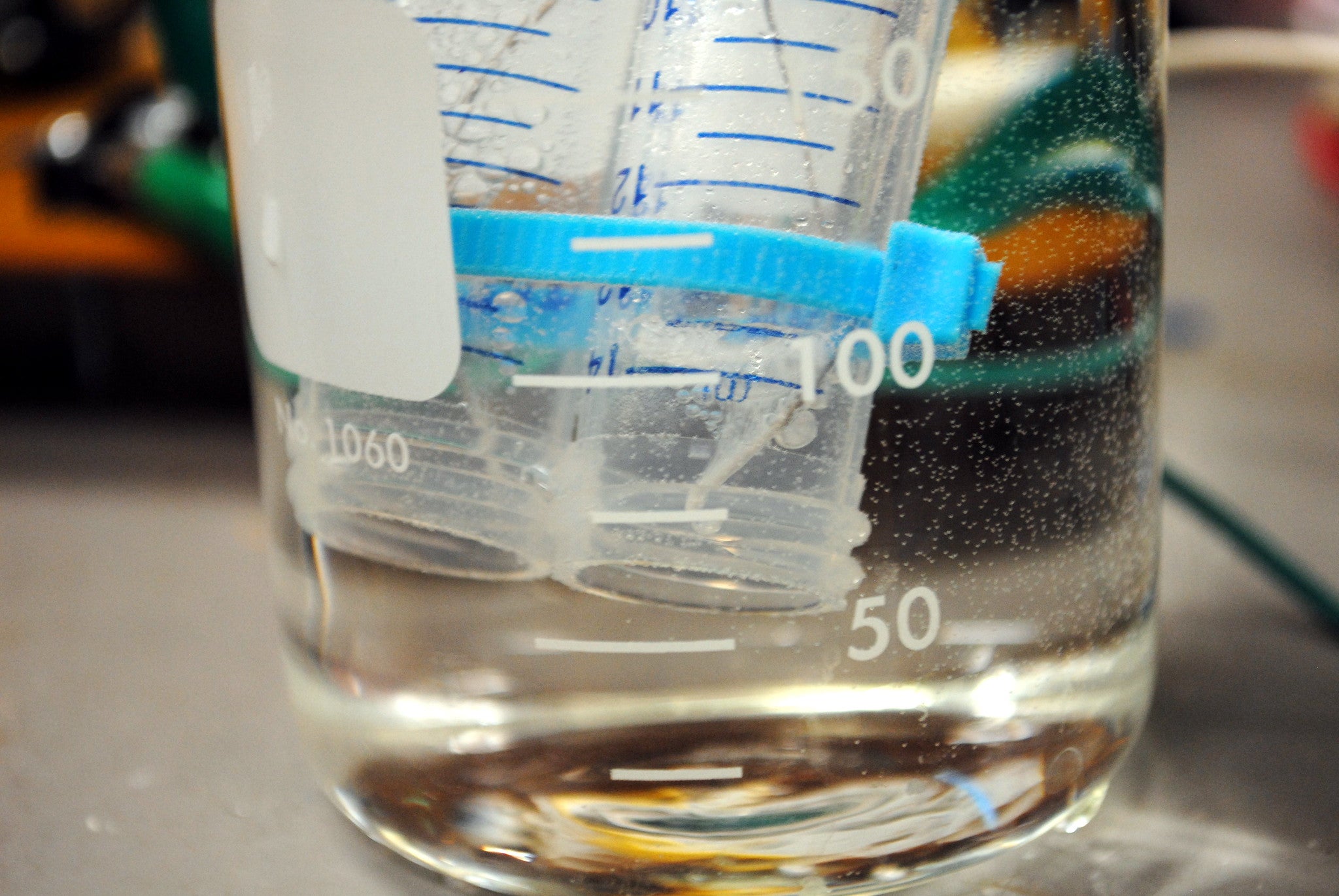 On a brisk autumnal October day, the world's first hydrogen-powered ship docked along the Thames in London. The Energy Observer catamaran, which had already travelled 18,000 miles, produces hydrogen to power itself by sucking up sea water as it sails along. The vessel, which is sponsored by Engie, among others, is on a six-year, zero emissions voyage around the world to demonstrate how hydrogen fuel can decarbonise the shipping industry.
As hydrogen's proponents are quick to point out, shipping isn't the only sector that can be decarbonised by swapping out fossil fuels. Hydrogen fuel, which releases only water when burned with oxygen, can run through established gas networks to power anything from domestic boilers to trains and cars, while hydrogen fuel cells offer an alternative to lithium-ion batteries.
But this isn't new information. Hydrogen has been touted as a replacement to fossil fuels for almost 20 years – yet it is still not widely used in any sector.
New investment in hydrogen
Many European countries have new initiatives for the development of hydrogen, which they believe will help the continent meet its carbon reduction targets. Norway, Denmark, Finland, Sweden and Iceland have established the Nordic Energy Research centre to enhance biohydrogen capacity. Germany's Economy Ministry has said it will give €100m a year to 20 labs to test new hydrogen technologies. The UK government in 2017 launched a £20m hydrogen supply programme to accelerate the development of low carbon bulk hydrogen supply solutions. And, at the G20 Ministerial Meeting on Energy Transitions and Global Environment for Sustainable Growth in June, the EU, US and Japan announced a trilateral cooperation on developing hydrogen and fuel cell technologies.
Furthermore, as highlighted in The International Energy Agency's new report, The Future of Hydrogen, there are now several major hydrogen projects in development. These include the H21 Leeds City Gate Project, which will convert its pipeline network for 100% pure hydrogen use, and H2 Mobility, which will build and operate several hundred hydrogen stations in German metropolitan areas.
But industry and corporations are calling for more to be done. German gas pipeline company FNB's Posch has called for the local natural gas system to carry a mandated share of renewable and decarbonated gases, including hydrogen, starting at 1% in 2021 and rising to 10% by 2030.
Many heavily gas reliant European countries, such as the UK and Germany, could use its extensive existing gas infrastructure to transport hydrogen instead of or alongside gas. The UK government's 2017 Clean Growth Plan notes that conversion of natural gas networks to 100% hydrogen could be a large-scale credible option for decarbonization.
Under the UK's Hydrogen Supply programme, heating and hot water products manufacturer Worcester Bosch has developed a hydrogen boiler prototype for people's homes. Martyn Bridges, director of marketing and technical support at Worcester Bosch, says the company will start offering hydrogen ready boilers soon. While he doesn't expect them to be using hydrogen right away, he believes they will in the future.
"There's around 250,000km of pipework carrying natural gas to every home with a public value of around £40bn, the last thing the government wants to do is just disconnect that," he says.
According to a report by the company, using this existing infrastructure, the UK can decarbonise heat and hot water generation without radically changing the way 85% of households heat their homes. This would cost three times less than the government's current aim of electrification, it states.
Is it finally time for hydrogen?
According to a recent McKinsey report, at scale, hydrogen could meet 18% of the world's energy demand and abate 6 gigatons of CO2 annually.
However, key factors prohibiting the development of a thriving hydrogen sector is the need for major investment in the associated infrastructure. The Hydrogen Council estimates that investments of $280bn are required through 2030, 60% of which is needed for scaling up the production, storage, and distribution of hydrogen.
This lack of large-scale commitment to hydrogen production facilities and infrastructure has held back the hydrogen economy, says Jim Gregory, business development manager, alternative fuels, Luxfer Gas Cylinders.
"The infrastructure for fossil fuels – oil fields, pipelines and tankers etc – was developed over 100 years as air travel, cars and electricity spread around the globe. We will need a monumental effort to replace this with renewables such as hydrogen and battery power; to meet our [carbon reduction] commitments by 2050, we have 30 years to make the investment that previously took 100 years," he says.
This has also affected the supply of hydrogen, which is currently limited. Green hydrogen is made by converting wind or solar electricity into hydrogen through electrolysis. However, only 0.1% of global hydrogen production is from electrolysis. Other methods of production are in development.
Instead, so called 'blue hydrogen' produced from fossil fuels coupled with carbon capture and storage is likely to be the more attractive option for bulk decarbonised hydrogen production says Tony Alderson, associate consultant in gas and power at WSP.
"The technology is already available at large scale, and hydrogen production would be decoupled from power generation," he says.
Alternatively, Erik Dugstad, area manager for energy advisory Nordics & Baltics at DNV GL Energy, says economically viable green hydrogen could become feasible because of the increasing penetration of wind and solar power.
"As this capacity increases, opportunities to utilise low-cost electricity are becoming feasible to avoid curtailment: this would require initial conversion into heat then (daily) battery storage and eventually conversion into green hydrogen."
The energy ecosystem is not there yet, and it remains to be seen whether financiers will ever be willing to bet big on hydrogen to develop the supporting infrastructure, especially when it is competing against cheaper technologies such as lithium-ion batteries.
"There is a bit of a 'chicken and egg' scenario; to build consumer confidence and achieve widespread uptake of hydrogen technologies, reliable and robust infrastructures for production, storage, and distribution are needed," says Dr. Laurie Wright, senior Lecturer at Warsash School of Maritime Science and Engineering at Solent University.
"However, producers and distributers are unlikely to be willing to invest and develop until sufficient market demand is achieved."
Is the future of hydrogen now?
Most experts note that, particularly for the transport sector, hydrogen will be needed alongside lithium-ion batteries due to the limited availability of the rare minerals needed to build the batteries.
But, similarly, all agree with the IEA when it says that much more political will and consumer engagement is needed to develop the hydrogen sector to power it.
The recent flurry of activity focused on hydrogen has created hope there will be increasing activity in the field over the next decade, making hydrogen more mainstream in the long term.
"Hydrogen technologies and the related infrastructures are still relatively immature compared to many established, conventional ones, which are currently cheaper than equivalent hydrogen technologies," says Wright.
"However, as industry pioneers develop hydrogen technologies further and achieve greater market penetration, it is likely we will begin to see greater investor confidence and activity in the area."