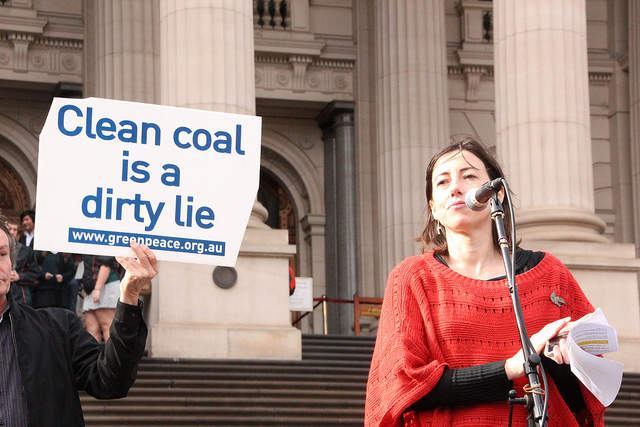 A few weeks prior to polling day in Queensland in November 2017, the opposition party accused the incumbent Labor Government of purposely withholding an Energy Department-commissioned report into the building of a new high-efficiency / low-emission (HELE) coal-fired power plant in the state.
The leaked report, according to local media, identified a range of risk factors, including high carbon emissions and the possibility the asset could become stranded, but also stated that the plant could provide a large-scale source of storable, reliable and diversified energy in Queensland.
State Energy Minister Mark Bailey dismissed the report, saying it 'lacked basic considerations and was not taken seriously'.
During the election campaign, which was eventually re-won by the Labor party, the LNP opposition party vowed to champion a new 800MW 'ultra-supercritical' coal-fired power station to be built by private investors.
The party said it could help drive down electricity prices – Australia is currently plagued by high energy prices that rose by almost 11% during 2017 – and shore-up supply in the north.
Mixed opinions on coal power
"Coal-fired power is politically sensitive in Australia because it involves balancing the environmental, affordability and reliability trilemma; with coal, you essentially get cheap, reliable power but at an environmental cost," says Matt Rennie, an energy sector specialist at EY Australia.
According to the government, Australia has the fourth-largest share of coal reserves in the world, which makes coal-fired power more economically viable in Australia and why it currently produces around 63% of total electricity generation nationally, with that figure reaching 80%-90% in some states.
"Australia has the fourth-largest share of coal reserves in the world."
Last year, a similar situation to that in Queensland unravelled in the neighbouring state of New South Wales, with some political parties pushing the Premier to use public funds to build a new coal-fired power plant, which she opposed.
There are clearly mixed opinions about whether more coal-fired power plants are the answer to Australia's ongoing energy woes.
ABC news reported that a former power company executive, Chris Walker, said the LNP's plans in Queensland were akin to an idea conceived by "guys in a bar who have had too much to drink".
Whereas, Prime Minister Malcolm Turnbull touted the project as a candidate for federal funding via the Northern Australia Infrastructure Facility.
However, a Lowy Institute survey of 1,202 adults last year found 81% of respondents wanted policymakers to focus on clean energy sources, such as wind and solar, even if it costs more to ensure grid reliability.
Australia's energy problem
Australians, both in and out of politics, may be keen to reduce their reliance on coal, but the complexities of the country's energy market make it a hard move.
"There are some difficult choices ahead due to the economics of power generation in Australia," says Rennie.
"When coal plants come to the end of their useful life, is it realistic for them to be replaced by renewables, or do we look to cleaner forms of coal [such as HELE and carbon capture] as an easy way to bring on large amount of new capacity?"
The market is, in fact, backing renewables, with more than 35 projects under construction during 2017. However, the produced energy is coming to the market in the $70-$80 a MWh range, according to Rennie, which is significantly higher than the $20MWh or even $50MWh seen in other countries.
Furthermore, Australia has a critical gas shortage, with nearly all of its domestic gas locked in export contracts and a moratorium on shale exploration and production in Victoria and New South Wales (NSW). This limits the extent gas-fired power can be a replacement to coal and counteract the intermittency of renewables. Any new gas projects that sold to the domestic market would likely demand export price-parity.
Is coal the only way to go?
Despite the political furore around coal-fired gas, is it the only option for Australia, besides a major gas field find that could supply both domestic and export needs?
"From a fundamentals point of view, there is probably room for a supercritical coal-fired plant in Australia," says Rennie, "but getting the financial security around that is going to be the challenge."
It's not just politicians that are going cold on coal, but financiers, too.
In December, the National Australia Bank, one of the four largest financial institutions in Australia, said it will stop financing new thermal coal power plants, sending a strong signal to the financial sector about the future of coal in the country.
"The LNP proposed HELE coal plant would take seven years to build."
A few weeks before, the Australian Prudential Regulation Authority (Apra) warned banks, lenders and insurers that a lack of assessment of climate risks has already started affecting the global economy.
It added that, if the Australian financial sector does not further the incorporation of climate risks into its investment strategies, Apra will consider establishing a binding regulatory framework.
The LNP proposed HELE coal plant would take seven years to build; in that timeframe, to invest, financers would need a strong signal from the government that coal will still be on the agenda for decades to come.
Rennie says the government's new National Energy Guarantee established in October last year, which prioritises reliability and affordability obligations, along with emissions reductions, is a good first step to opening up discussion on new coal.
"The guarantee is agnostic on the technology for generation, saying that if it is the cheapest generation and the most reliable, it will be rewarded provided it meets the international obligations on greenhouse gas emissions," he explains, adding that "that opens the door for a discussion on coal, but the questions will be whether the financial community trust the policy setting enough to make a 50-year bet and that is an investment signals question."
They'd also have to get past the state-level political blustering first. Public opinion would also need to be won over.
However, ultimately, Rennie thinks the public will favour whatever makes their energy bills cheaper in the long term.
"I think the public are foremost focused on paying their bills and secondly of the environmental implications of where their electricity comes from."
Furthermore, if reliability becomes a major issue, as it did in South Australia last year after several large-scale outages, that could cement the case for new coal.