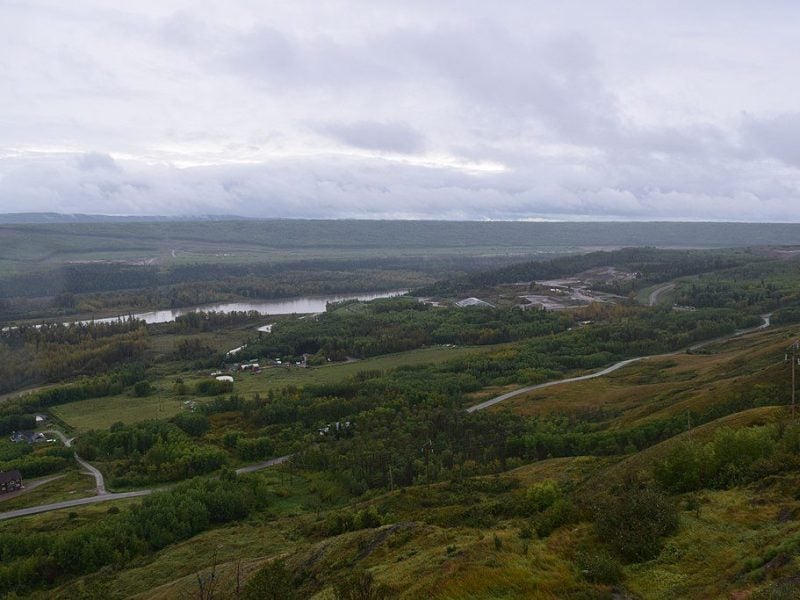 It is an inconvenient truth that all electricity generation, renewable or otherwise, ultimately harms the environment to some degree. Hydropower stations, for example, do not directly emit airborne pollutants and as such have for decades been viewed as a cheap, flexible alternative to fossil fuels.But the consequences of construction influence vast areas, affecting enormous ecosystems and often changing landscapes entirely.
The International Energy Agency's 'Renewables 2018' report confirms that hydropower remains the largest source of renewable energy – providing storage, load following capability and other benefits such as flood and drought protection – and is set to meet 16% of global electricity demand by 2023.
Increasingly, however, activists claim that large-scale hydro projects come at an intolerable cost to the surrounding environment, damaging free-flowing rivers and aquatic ecosystems, and resulting, in some cases, in the forced displacement of local communities by construction sites and reservoirs.
Perhaps the most notable example of this in recent times is the Three Gorges Dam on the Yangtze river, in the Yiling District, Yichang, Hubei province, China. In 2011, China's government made the rare admission that the $23bn (£14bn) project – the world's largest hydroelectric plant – required action to prevent pollution, counter risks of natural disasters and improve living standards for the 1.4 million people who were forced to relocate.
"There are fewer and fewer good places to build environmentally and economically and socially acceptable large hydro facilities," Dr Peter Gleick, co-founder of consultancy the Pacific Institute, told Power Technology last year, "though some options certainly do still exist and could be pursued."
How well do you really know your competitors?
Access the most comprehensive Company Profiles on the market, powered by GlobalData. Save hours of research. Gain competitive edge.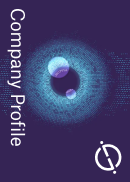 Company Profile – free sample
Thank you!
Your download email will arrive shortly
Not ready to buy yet? Download a free sample
We are confident about the unique quality of our Company Profiles. However, we want you to make the most beneficial decision for your business, so we offer a free sample that you can download by submitting the below form
By GlobalData
War and Peace: the dispute over BC Hydro's Site C dam
Electric utility BC Hydro claims that its Site C hydro dam on the Peace River in north-eastern British Columbia – the third dam and hydroelectric generating station operated by BC Hydro on this stretch of river – is just such an example of an environmentally, economically and socially viable location.
According to the Canadian Environmental Assessment Agency, the project proposal consists of the construction of an earth-fill dam measuring 1km long and 60m high, and a 1,100MW generating station. Additionally, it will include a 83km-long reservoir, highway realignment and two 77km transmission lines.
BC Hydro claims Site C will generate around 35% of the energy of its upstream W.A.C Bennett Dam with a reservoir that is only 5% of the size, produce enough energy to power the equivalent of 450,000 homes every year in British Columbia and provide clean energy for more than a century.
But at what price? The $8.3bn project has been mired in controversy, and looked to have been shelved altogether until December 2017, when BC Premier John Horgan announced construction work on Site C would be completed, arguing that the government had no other choice if it wanted to avoid forfeiting more than $3bn in combined debt and remediation work. At the time of writing, Site C is set to go ahead amid protests from environmental and First Nations groups, who argue it will cause irreparable damage to 100km of wildlife areas and that the power isn't needed.
In January 2018, two such groups launched a civil action claiming Site C violates an 1899 treaty and is unconstitutional, forcing utility crews logging in locations deemed 'critical areas' to down tools.
"The Site C dam would flood critical habitat that has sustained wildlife that has supplied generations of First Nations people with food and cultural sustenance for thousands of years," claims Canadian environmental group the Wilderness Committee. "It would destroy one of the largest and most important wildlife corridors on the continent, and submerge valuable carbon sinks instead of promoting food security and the need to adapt to climate change.
"BC already has enough electricity for our needs. BC has lost too much farmland and wildlife habitat to industrial projects. Let's look at alternatives that make sense."
Changing states: new hydroelectric projects in California
On the other side of the border, in California's Sierra Nevada Mountains, an application by southern Californian company Premium Energy Holdings to build a large hydroelectric complex in the pristine Owens Valley near Yosemite has reignited debate over the legitimacy of such projects in the US.
The San Francisco Chronicle reports that the proposed 'pumped-storage' project would store solar and wind energy by pumping creek water uphill when the power sources are plentiful, and then send the water back down through power-producing hydro turbines when the energy is needed.
The project would comprise three concrete dams – some more than 300ft tall – pipelines and three other reservoirs built along the 11,000ft Wheeler Ridge. Both this and an alternative configuration would have an energy capacity of 5,200MW, potentially enough to power two million homes.
Historically, Californian regulators have been wary of greenlighting hydroelectric facilities because of environmental concerns, but, ironically, that may be changing as the state looks to hit clean energy targets. Federal Energy Regulatory Committee records show that preliminary permits for about half a dozen pumped-storage projects in California are being sought or were recently granted.
The politics of water: the Myitsone mega-dam in Myanmar
There is also a critical political dimension to large hydroelectric projects, as illustrated by the ongoing controversy surrounding the $3.6bn Myitsone mega-dam in Myanmar, a Sino-Myanmar joint venture that has placed the south-east nation formerly known as Burma at loggerheads with Beijing.
The project has effectively been on hold since September 2011, when protests over the project's social and environmental costs persuaded then-President Thein Sein to suspend construction.
According to research body the Jamestown Foundation, under the original deal 90% of the electricity generated from the Myitsone dam – situated in the north of Myanmar and with an installed capacity of 6,000MW – was to be sold to China, while the rest would be for Myanmar's use, free of charge.
Many Myanmar citizens view the deal as being heavily skewed in China's favour and worry that handing over control of one such a key water source will leave the country vulnerable to Chinese pressure.
Then there are the social and environmental concerns. The Myitsone mega-dam is expected to flood 766km2 in Kachin state, displacing an estimated 15,000 people, destroying wildlife and disrupting agricultural land and fisheries. To compound matters, the dam is sited in an earthquake-prone area.
The delicate balancing act between supplying developing countries with clean energy and the likely toll on both the environment and local populations is also in evidence in Tanzania, where Egyptian companies EL Sewedy Electric and Arab Contractors are involved in the construction of a $3bn, 2,115MW hydroelectric plant that will more than double the African country's generation capacity.
A 2018 World Wildlife Fund report said the proposal "puts protected areas of global importance, as well as the livelihoods of over 200,000 people who depend upon the environment, at risk".
It is a bitter irony that hydroelectric power, a proven source of abundant clean energy and storage, so often comes at an intolerably high cost to those countries that need it the most. It is a dilemma that environmentalists, governments and advocates of hydropower will continue to grapple with.