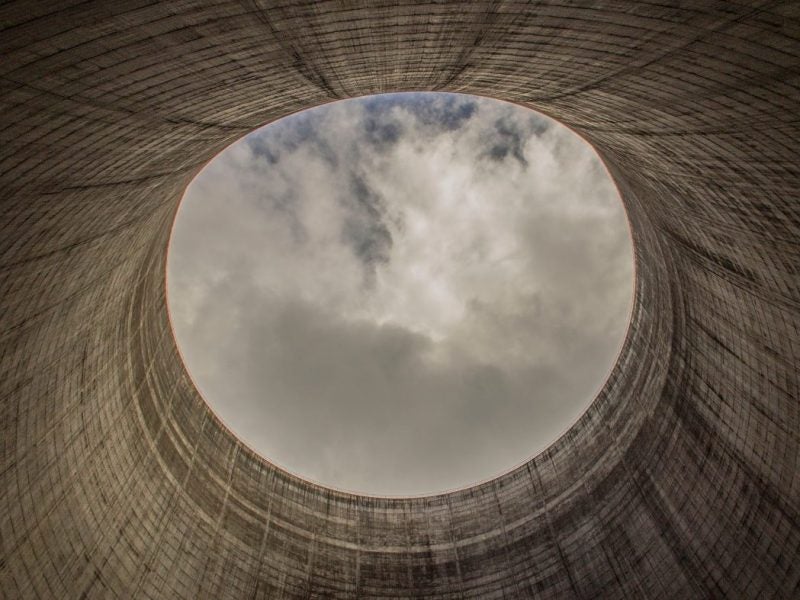 The story of the Kingdom of Saudi Arabia's (KSA) civil nuclear ambitions dates back almost 15 years, and at the time even brought together old regional rivals. In 2006, a study investigating the peaceful use of nuclear power was commissioned by six Gulf Cooperation Council members, including the kingdom, Oman, Kuwait, Bahrain, the United Arab Emirates (UAE), and Qatar. Iran even said it would support the move by providing technical assistance.
Much has changed since then. Relations between KSA and Iran, and the kingdom and Oman have deteriorated drastically. Domestically too, the last few years have been turbulent and ultimately led to Crown Prince Mohammad bin Salman leading the country in all but title.
He has presented Saudi Vision 2030, what he calls an "ambitious yet achievable blueprint" for the future of the country. The plan sets targets for the country to achieve in the coming decade, including reshaping it's energy infrastructure and opening the economy to foreign investment. At its launch he said: "Our country is rich in its natural resources. We are not dependent solely on oil for our energy needs," including uranium.
KSA producers and consumes more electricity than any other country in the region. According to the World Nuclear Association, peak demand will be 70GWe by 2020, growing at as much as 10% annually to reach 120GWe by 2032. With demand set to grow and the country not importing any energy at all, the conundrum has been where can it find additional capacity.
Renewables is one area it is investing in, and so too is nuclear – something it has been doing for the last decade. Despite this there is still much to be done says Fred McGoldrick, a former US diplomat and non-proliferation expert: "It is in the planning stage only. They have very little legal or technical capability or infrastructure," he says. In 2011, KSA announced it was to build 16 reactors by 2030 but has since pushed that target back a few times as progress has been slow, almost stalling at times.
However, the country has taken some significant steps towards preparing for a nuclear powered future, including signing collaboration agreements with China, France, Japan, Jordan, South Korea, and Russia through state owned energy giant, Rosatom.
US companies to pitch for Saudi work
In March 2019, the Trump administration reportedly gave the green light to seven US companies – including Westinghouse – to open dialogue with the kingdom. The move is stanchly opposed by some in Washington, not least because of the way the administration has gone about it. "The Trump administration has not met the requirement of US law to keep Congress informed about its ongoing negotiations with Saudi Arabia on a nuclear cooperation agreement," says the Arms Control Association's Shervin Taheran.
"In addition, an interim report from the House Oversight Committee, released in February 2019, revealed how some of Trump's administration officials were pushing for a deal, despite conflicts of interest, and apparently believed they could bypass the Congressional review process," she adds, suggesting the administration had "kept secret the approval of [the] seven Part 810 authorisations to companies to conduct nuclear-related work in Saudi Arabia." Part 810 authorisations are granted by both the State Department and Department of Energy, allowing companies to share sensitive information.
However, other experts have been less critical, pointing out it is unlikely any sensitive information would have been shared at these early stages. Responding to the criticism and confirming the US government had approved work by US companies, US Energy Secretary Rick Perry said: "What I'm really concerned about… is that if the United States is not the partner with Saudi Arabia… they will go to Russia and China for their civil nuclear technology."
Can Saudi Arabia be trusted?
One of the biggest stumbling blocks KSA faces is trust; can it be trusted to use nuclear power for civil betterment only? "Last year, in a March interview with CBS, Saudi Crown Prince Mohammad bin Salman noted that 'Without a doubt, if Iran developed a nuclear bomb, we will follow suit as soon as possible'," says Taheran.
"Furthermore, reckless Saudi actions and reactions in the Khashoggi murder, as well as the Yemen conflict, have raised concerns about potential Saudi misuse of a civilian nuclear programme."
McGoldrick has reason for concern too, saying the Trump administration has to "forthrightly" address the murder of the journalist Jamal Khashoggi before any cooperation can take place. Only then a US-Saudi nuclear cooperation agreement could be found. "In my view the best way to prevent the Saudis from acquiring a nuclear weapon is for the US to conclude a peaceful nuclear cooperation agreement with the kingdom. US non-proliferation controls are stricter than those of other suppliers and persist in perpetuity, even if the agreement terminates."
However, the prospects of the Saudis agreeing to monitoring are slim, according to some. Taheran says considering the technologies required for bomb making are not necessary for civil nuclear projects, it's concerning KSA is reportedly resisting a so-called 'gold standard' agreement – first used in 2009 between the US and UAE – in which Riyadh would forgo nuclear-fuel making capabilities, namely uranium enrichment and reprocessing plutonium.
However, she says, US officials have said they are pursuing such an arrangement.
"Another red flag is that Saudi Arabia is also reportedly resisting signing and ratifying the International Atomic Energy Agency (IAEA) Additional Protocol, which allows for expanded agency access to information, sites, and materials to guard against using the technology towards illicit purposes," she continues. It's a view shared by McGoldrick who says President Trump is "blind" to the recent behaviour of the kingdom and if it is to address the concerns of the international community KSA needs to adhere to the Additional Protocol and accept US non-proliferation conditions.
"Combining this lack of transparency on the part of the administration with the already strong concerns over Saudi Arabia's resistance to adhering to the strongest non-proliferation standards, and their reckless actions in the Middle East, there is plenty of reason to be concerned about the Trump administration's continued engagement with Saudi Arabia on this issue, and Saudi Arabia's reliability as a responsible steward of nuclear power," warns Taheran.
Powering Saudi Arabia's future
Whatever their intention with nuclear, and despite international concerns, it's clear the kingdom is serious. Recent satellite images appear to show it is close to completing its first nuclear reactor. The research and training facility, according the Saudi officials, is situated on a vessel in King Abdulaziz City for Science and Technology in Riyadh.
With Congressional scrutiny of US companies, supported by the government, working with the kingdom to ramp up nuclear power plans, it remains to be seen how far American involvement will go. However, as Secretary Perry suggests, the push for nuclear will continue whatever the outcome. Is it better for the US to have eyes in the room than not?