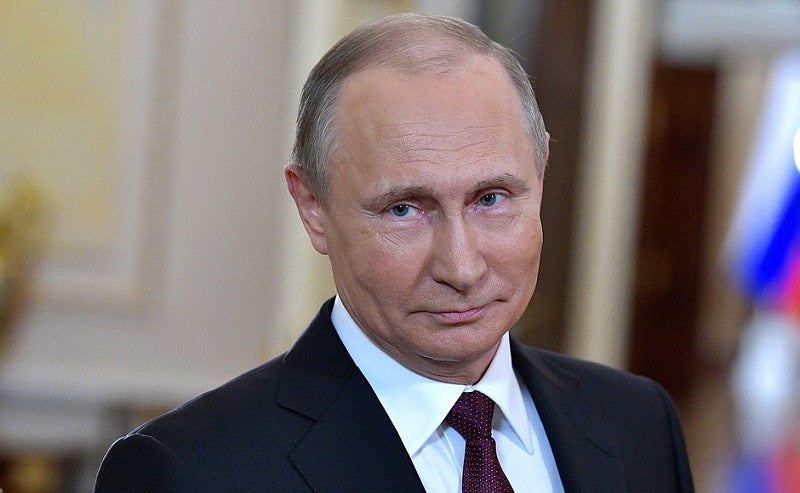 Energy is playing an increasingly important role in politics. Voters have always been interested in reducing their energy bills, but as climate change awareness has increased, voters and the general public have also increasingly expressed support for clean, renewable energy sources.
Because of this, political parties like the Green Party, with its initial focus on environmental issues, have sprung up. However, not all politicians have embraced renewable energy like the Green Party. Many have shared ill-informed insights on renewable energy sources in order to dismiss them or use them to score political points, whilst doing little to promote it in their own countries, often 'greenwashing' issues.
Jack Unwin takes a look at some of the mistakes and missteps, politicians have taken in recent years as they try to attract voters using energy policy.
Vladimir Putin – friend to worms
In July 2019, Russian President Vladimir Putin showed a more caring side when he denounced wind power for the damage it causes to worms. No, really.
Speaking at the Global Manufacturing and Industrialisation Summit (GMIS) in Yekaterinburg, Russia, Putin said that while wind power is good, the turbines "shake, causing worms to come out of the soil. This is not a joke."
Commenting on his statement, Renew Economy noted: "The source of Putin's concern about worms? Obscure anti-wind blogs going back nearly a decade. The problem appears nowhere in the scientific literature."
In the same statement, Putin condemned wind energy for killing birds, a view in which he is not alone among world leaders.
Donald Trump – wind critic                                            
US President Donald Trump has been a consistent critic of wind and renewable power. He has criticised wind turbines for killing birds, causing cancer, lowering house prices by 75% and being so intermittent you wouldn't be able to watch TV every day.
These are at best slightly exaggerated and at worst outright lies according to fact-checker Politifact. His key campaign pledge to rebuild the coal industry in the US, despite weaknesses when compared with other sources of energy such as wind and solar, was a vote winner but one that has seen little real change to the communities that were previously sustained by the coal industry.
Scott Morrison – coal champion
Current Australian Prime Minister and victor in the 'climate election' Scott Morrison is well known for his verbose support of coal and tepid support for renewables.
In February 2017 he infamously brought a lump of coal into the Australian parliament in order to denounce the opposing Labor Party. Morrison yelled that the opposition had an "ideological, pathological fear of coal" and that they were afflicted by the malady of "coalophobia."
While Morrison continued to rant about coal's role in Australian energy security, the lump of coal was passed on to colleagues, a little like show and tell.
Jair Bolsonaro – all mine
Known as the 'Trump of the tropics', controversial Brazilian President Jair Bolsonaro ran his election campaign on ending corruption and enacting neo-liberal reforms.
One target in his crosshairs was Brazil's environment ministry, which he had promised to combine with the agricultural ministry in order to appease the agricultural lobby. Although he eventually changed his mind, he appointed Ricardo Salles as environment minister, a man who had previously been found guilty of altering environmental protection plan so it would benefit mining companies.
Bolsonaro has also stated his intent to remove some of the  Amazon rainforest protections to exploit potential mining opportunities.
Viktor Orban – renewables renegade
Known mostly for his hard-line stance on the refugee crisis, Hungarian Prime Minister Viktor Orban and his party has been accused of playing politics with energy and emissions.
The president along with fellow Fidelz party member Janos Adler, wrote an open letter to the world's top ten polluters in June 2016 urging them to do more to meet emissions targets set by the Paris Climate Agreement. This move presented him – at least superficially – as a supporter of renewables and the green energy transition.
However, critics of the Hungarian government have noted that Hungary's energy mix is only 8% renewables and 59% oil and gas. Hungary has not built any new windfarms since 2010, with Hungary's capacity a relatively small 329MW. The country is also predicted to have among the lowest levels of renewables in Europe with just 11% by 2020.