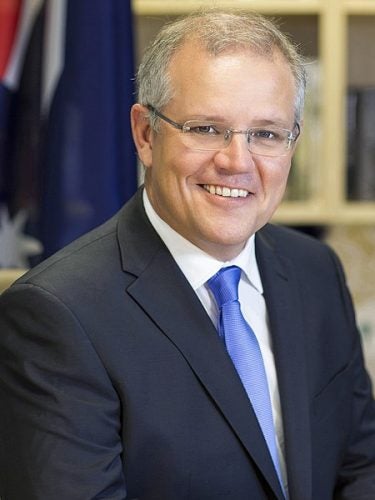 The centre-right Liberal Party in Australia has claimed victory in the Australian general election, in which climate change and how it relates to energy policy was a critical issue.
The Labor Party, which was expected to win, proposed a climate change action plan, which called for 50% of Australia's energy to come from renewable sources by 2030. It also stated that it would reduce carbon emissions by 45% by 2030 and achieve net zero emissions by 2050.
The Liberal Party meanwhile set a more modest target through its climate solutions package, which retains Australia's emissions reduction plan of 26-28% by 2030. There is no plan in the package to increase renewables past the 23.5% target after 2020.
The party, led by Prime Minister Scott Morrison, is expected to hold a slender majority in the Australian parliament, with 77 seats out of 151 compared with the Labor Party's 68.
Australia has some of the highest energy prices in the world, and a recent poll found that Australians believe that climate change is the number one threat to the nation.
Morrison and the Liberal Party have championed the use of coal, as Australia is one of the leading coal exporters in the world. The party also stated that Labor's emission targets would damage Australia's economy and would 'go far beyond the rest of the world'.
The Liberal Party has put A$17bn of energy investments on hold whilst it formulates a new energy policy but has backed the Snowy 2.0 hydroelectricity project. At a cost of A$2.8bn, Snowy 2.0 will expand the Snowy Mountains Hydroelectricity Scheme in New South Wales to over 6GW.