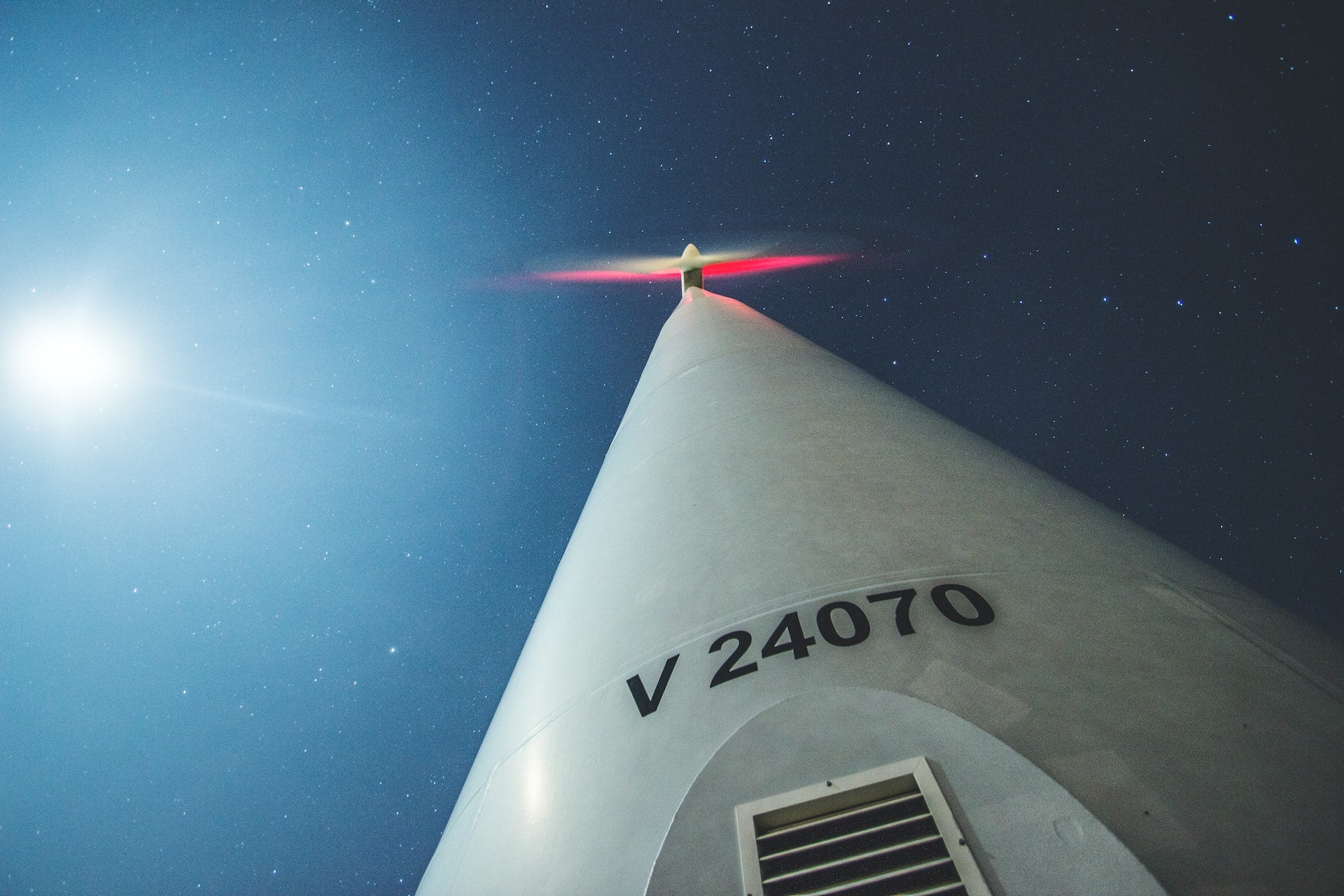 In January this year, Siemens Gamesa Renewable Energy announced that it had booked charges of around $497.7m (€472m) in the fourth quarter of 2022 to cover unexpected costs associated with turbine component failures. The announcement, and the sudden costs themselves, serve as cautionary tales to other companies in the power sector whose productivity and profits rely, to a considerable extent, on the consistent operation of large-scale machinery.
In Siemens Gamesa's preliminary first quarter results EBIT losses rose to a whopping $801.4m (€760m), spiralling expenses that caused chief executive Jochen Eickholt to comment that the issue affected both offshore and onshore turbines, as well as a range of components.
The charge raises urgent questions about the issue of maintenance and what steps power companies can take to protect themselves from expensive failures. It also raises the issue of whether the spiralling cost of maintenance, now faced by Siemens, is being replicated in other industries across the power sector.
Large-scale failures
These costs are not simply reflections of the expense associated with a single process, but the impacts of operational and organisational failure on a larger scale.
Verónica Díaz López, of the Siemens Gamesa communications office, explained: "The negative impact [of the charge] is the result of a portfolio review of our entire fleet. It is a combination of a failure to adjust to the rate of adjustments of specific components of legacy onshore and offshore platforms, as well as our overall cost assumption updates for future operations."
On the question of what steps Siemens was taking to mitigate or ameliorate a future occurrence, she added: "The company is already implementing mitigation actions to reduce the future impact as much as possible. We will continue evaluating the fleet in the normal course of business […] whenever there are any deviations, we will perform deep-dive technical analyses to define any required mitigation or repair strategies."
The need to avoid such unexpected high charges has prompted power operators to be more aware of the value of some of their more integral components. The US electrical asset contractor, Utility Service & Maintenance, says that the transformer is one of the most important components for the proper functioning of the electrical grid. "The average life span of a transformer ranges from 38 to 40 years.," it says. "Proper care and inspection are of utmost importance and even more so as they age."
The US Department of Energy estimates that the replacement cost for large transformers alone can range from $1m to as much as $7.5m, and the need to monitor and manage these components has seen increased attention paid to processes such as predictive maintenance.
There is a growing market for processes such as these; an Astute Analytica report predicts the sector will register a combined annual growth rate of 27.6% between 2022 and 2027, rising from $4.56bn in 2021 to $18.65bn in 2027.
Innovation and growth toward predictive maintenance
The use of AI in predictive maintenance is increasingly an essential tool. The ability to assess the wear and tear of components ahead of time, and to delegate this responsibility to an AI, rather than consuming human resources, are attractive proposition for power operators.
However, Kristofer Jakobson, a senior data scientist at Fortum, has cautioned against using AI as a shortcut to fix all aspects of power management. "AI tools show great potential in improving both the operation and maintenance of energy assets, but there are many obstacles on the way from proof-of-concepts to a scalable, robust and maintainable system," says Jakobsen. "Fortum's ongoing digitalisation journey for the hydropower fleet provides concrete examples of both such obstacles and possible solutions."
Anne-Marie Giroux, a research scientist at Hydro-Quebec, said that the solution lies in marrying the capabilities of AI with digital twins. Digital twins provide a virtual, or digital, representations of a power plant and its spatial environment thereby mirroring and measuring its physical counterpart. Real-time data is provided to the digital twin by information up-flows from the physical or real-world model to the digital twin.
Giroux added: "Availability of data from sensors connected to assets and the development of AI capabilities and other analytic tools make possible the transformation of classic systematic maintenance to one that is adjusted to the actual condition and risk of failure of specific equipment."
"The implementation of early anomaly detection, which helps in adapting inspection frequencies, remains challenging for assets that are not serial made and which behaviour changes with the natural conditions like hydropower units," continued Giroux. "Physics-based digital twins may not only detect anomalies, but also identify their cause and ultimately do some prognosis, helping the asset owner to plan the right maintenance action at the right time, and thus minimise maintenance costs while preventing outages."
New technology, new challenges
Proactive approaches are increasingly being deployed by power companies trying to make smarter and more financially robust decisions about when to carry out maintenance, but there are challenges in making these decisions.
Speaking at a Prospero Events power conference, Teemu Vekkeli, technical manager at Eurus Energy Europe, said: "The biggest challenge for predictive maintenance is the required change in mindset. Operations and maintenance organisations will need to adapt their daily operations to generate real benefits from a predictive approach."
Alongside these human challenges, the development of digital twins for complex equipment management is a very challenging technological task. As Colin McMahon, senior market research analyst at PTC, explains: "Digital twins are not simple constructs. You can't just install one on your browser and call it a day. Digital twins are made up of numerous different technologies from Internet of Things sensors to 3D CAD files to potentially augmented reality visualisation. It's really the product of an ecosystem of data communication."
Power companies have begun to address these challenges by splitting the whole unit into smaller parts, leaving turbines, generators, are bearings separate, managed by their own sophisticated maintenance systems. "The key is, as with most everything in digital transformation, the data," adds McMahon. "But information is more than just having a bunch of data points and sensor readouts. It's knowing how to process it quickly and efficiently."
Different maintenance options
Utility Service outlines the four approaches normally taken to maintain the components of a utility grid. Of the four, 'Reactive Utility Maintenance' is the most clear-cut as it basically entails running the equipment until failure. It is then restored either to its original condition or allowed to perform for a limited time until it can be repaired. "The pros of this strategy are that it is straightforward and involves little to no preparation. However, you should only exercise this strategy with non-critical assets that do not pose risks to safety or consistent operation," it warns.
Utility's recommended approach is to use one of three proactive strategies it has identified. 'Preventative Utility Maintenance' is a proactive strategy that involves planned utility maintenance through regular inspections, equipment maintenance, and part replacement in electrical distribution equipment. "This preventive approach is a good protection measure where the chance of failure increases with time or usage or there is a known issue that can be prevented with scheduled maintenance", it says. A third proactive strategy is 'On-Site Condition Utility Maintenance'. This depends on the diagnostics of the equipment and conducts preventive maintenance in conjunction with available on-site diagnostic interventions to analyse the physical condition of the equipment and its operation. This works for situations in which a measurable parameter can accurately indicate potential problems.
Depending on how critical the situation is with regards to the condition of the equipment, diagnostic intervention would then be used to correct the error, predict future needs for system analysis, or take stock of parts to be replaced. This can also be considered a preventative measure to avoid future outages. The final proactive approach is 'Predictive Maintenance'. This entails the monitoring of equipment performance with sensor data in order to alert a power company to possible failures. "Together with preventative utility maintenance, this is one of the most ideal steps you can take to minimise unscheduled downtime," says the company.