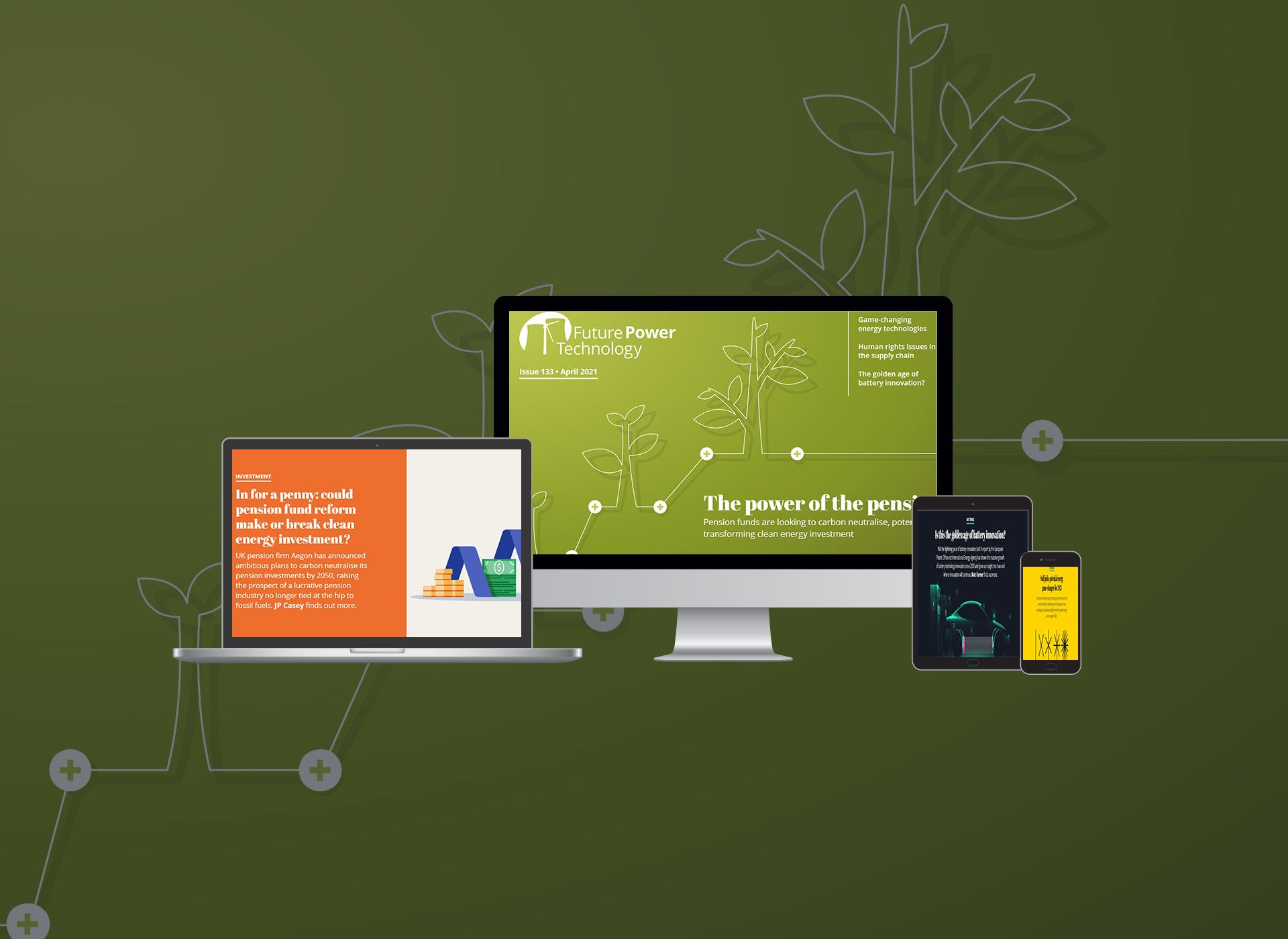 Pension funds hold much of the world's wealth, a significant proportion of which is invested in energy and, more often than not, in 'tried and tested' traditional forms such as coal power or oil. The argument goes that for renewables to really take hold this vast investment base will need to shift, but is the appetite there for pension funds to shift to these arguably less proven, and therefore more risky assets?
Also, a report from Horizon Advisory ties several large Chinese polysilicon companies to forced labour from the Uhygur population of the Xinjian region. We investigate the darker side of the renewables supply chain and ask whether enough is being done to protect it from these and other abuses.
Furthermore, partners in the UK and Japan have signed a collaborative research deal to develop long-reach robotic arms to improve the safety of nuclear decommissioning, as well as support research into fusion energy production. The project, called 'LongOps', is intended to make decommissioning faster at Tepco's Fukushima Daiichi in Japan and Sellafield in the UK
Whether you are on a desktop, tablet or smartphone, you can read the magazine for free online, and join the conversation on Twitter.
In this issue
In for a penny: could pension fund reform make or break clean energy investment?
UK pension firm AEGON has announced ambitious plans to carbon neutralise its pension investments by 2050, raising the prospect of a lucrative pension industry no longer tied at the hip to fossil fuels. JP Casey finds out more.
Staff picks: potential energy game-changers for 2021
Innovation in the energy industry is soaring as governments commit to ever more ambitious climate targets and money pours into new technologies. Our staff writers highlight some of the potential energy game-changers for 2021.
Success stories after five years of BEV clean energy investments
Breakthrough Energy Ventures, the clean-tech fund backed by notable figures such as Bill Gates and Jeff Bezos, recently raised another $1bn to help innovative clean energy start-ups and bring emission-reduction ideas to the market. Entering its fifth year of investments, Yoana Cholteeva identifies the BEV portfolio's best, brightest, and most successful clean energy start-ups.
Who's fixing up human rights issues in renewables supply chains?
A report by consultancy firm Horizon Advisory has tied the solar industry to forced labour in China. With the products of this labour making their way to solar energy companies around the globe, Matthew Hall looks at where work is being done to clean up the renewables supply chain.
Will the pandemic trigger a boom for rooftop solar?
The UK solar sector emerged relatively unscathed from the pandemic in 2020 and now believes that it can benefit from the new work from home culture, which has seen domestic energy costs soar. Heidi Vella talks to Solar Energy UK to find out more.
Joining forces: can a new clean tech JV help India reach its climate goals?
A new joint venture formed between firms Carbon Clean and Veolia hopes to help India – the world's fourth largest CO2 emitter – reach its ambitious climate change targets by capturing and reselling industrially produced carbon. Heidi Vella speaks to the fledgeling firm to find out more.
Is this the golden age of battery innovation?
Will the lightning pace of battery innovation last? A report by the European Patent Office and International Energy Agency has shown the massive growth of battery technology innovation since 2000 and given an insight into how and where innovation will continue. Matt Farmer finds out more.
How the UK and Japan are partnering on nuclear robotics with LongOps
Partners in the UK and Japan have signed a collaborative research deal to develop long-reach robotic arms to improve the safety of nuclear decommissioning, as well as support research into fusion energy production. Scarlett Evans speaks with Dr Rob Buckingham, director of the UKAEA and Head of RACE, about the project.
Preview – Future Power Technology May 2021
Solar supplier Namene has announced its latest carbon offsetting project in Namibia, the first project in Namibia to receive Gold Standard certification. It will see climate finance subsidise the sale of the company's solar lights to rural homes and informal settlements across the country. We find out more about the state of Namibia's energy infrastructure and how Namene is improving the renewables mix.
Also in this issue, we investigate hydropower's successes and failures on the Indian sub-continent and debate the relative merits of carbon pricing and renewable subsidies.
Plus, we look into a new report that shows how Norway has come to be Europe's largest net power exporter, examine a project to build the world's largest grid-scale battery, and ask, in light of a warning from the European Academies' Science Advisory Council, whether Europe is doing enough to meet its energy transition goals.