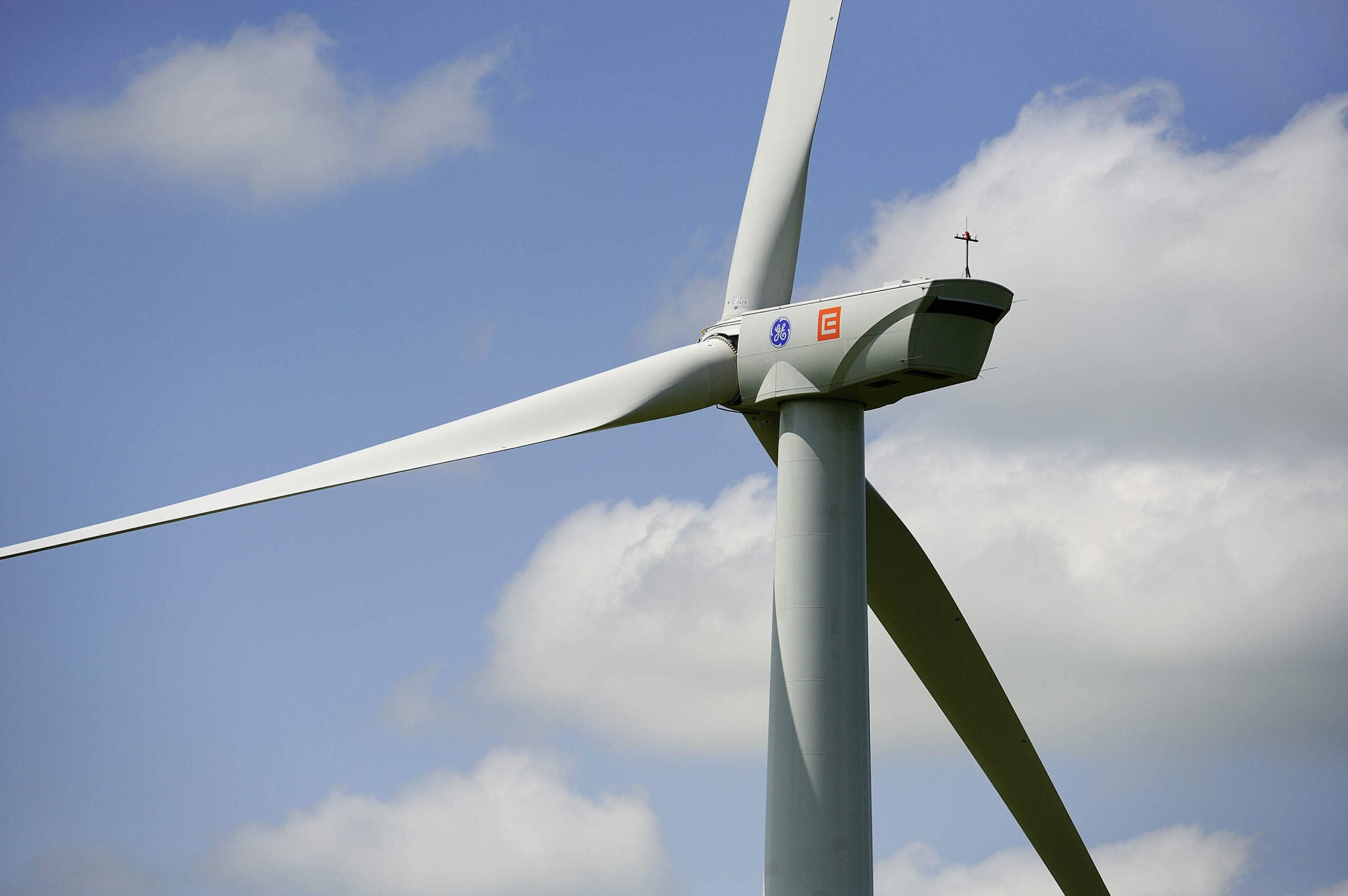 In August, GE actioned a lawsuit against Vestas Wind Systems, claiming Vestas has been using GE technology to protect its turbines from dramatic fluctuations in power.
In 2010, GE successfully sued Mitsubishi Heavy Industries (MHI) over the same patent, in a case ending with a federal jury awarding the former $170m. Although the companies later settled outside of court, the financial blow to MHI is credited with ending its onshore wind business.
Vestas has dismissed GE's claims as being 'without merit' and intends to challenge the company in court; however, the case comes at a pivotal time, as the firms are currently battling for top spot in an industry preparing for significant growth.
Here, Karen Fraser, senior associate at Kilburn & Strode patent and trademark attorneys, discusses the complexities of patent litigation.
Heidi Vella (HV): What are the key things to know about intellectual property (IP)?
Karen Fraser (KF): There are different types of intellectual property, but the most suitable for anything technical is a patent. Technology includes actual kit and its function and, obviously, someone will want to protect the nuts and bolts of their new product.
In a patent, a person would try and describe what they think is the new, non-obvious part of the technology and draft a set of 'claims' based on this, which broadly defines the invention, and submit it to the patent office. After examinations – possibly involving some toing and froing – a patent is granted and that is when the person has a right over that technology that can be enforced by law. Protection is also granted from the moment the application is submitted, as it can take up-to four-and-a-half years in the UK. However, patents are territorial – there is no such thing as a global patent.
Essentially, a patent offers you the right to prevent other people in a particular jurisdiction from making, selling, importing or keeping a product for sale or for any other commercial process. In most cases, it applies for 20 years from the point of application. It is then published and anyone can see what that technology is, which is the trade-off for applying for a monopoly. Publication is also sometimes an opportunity for competitors to try and develop something similar.
HV: What defence is there in an IP infringement case, such as the one between GE and Vestas?
KF: If someone has a patent on a wind turbine and someone else wants to develop a wind turbine, or other piece of equipment using that technology, the right thing to do would be to approach the patent holder and buy a licence from them; because otherwise using it would be infringing a patent and the company could be sued – as is happening.
However, Vestas says it will dispute GE's allegation. A common defence is to try and invalidate someone's patent, saying the claim it has over the technology is invalid because it is not a new technology or doesn't meet the patent rules and regulations of the patent office.
Or, maybe there could be some evidence that proves the company was using the technology before the patent with filed, invalidating GE's patent. It is all about the date and who got there first.
Once a lawsuit is filed, someone – a technical expert or patent attorney – needs to check what is happening on each side of the argument and that is where the due diligence aspect comes about.
HV: So how should patent holders/companies approach IP due diligence?
KF: If, for instance, a company wants to launch a product that may or may not be similar to other products, to make the claim it is unique and new and launch it without infringing on anyone else's product, the company should conduct due diligence in the form of a Freedom to Operate search. What this means is, before a company decides to launch a product, it should employ either a patent attorney or an IP analytics company to search and find out if there are any other patents that could cover either all or something of its product and if they find anything, then assess if it is in force.
If there is a patent but the company wants to check if the claims of the patent are valid, that involves another form of due diligence searches i.e., examining the current patent claims and seeing if there is anything out there that may be similar, but occurs before the date of patent filing.
Then, for example, if Party A is sued by Party B, Party A could say: 'no, we did our due diligence and this patent is not valid.' Party B might decide against legal action or, if there is a doubt about the patent, perhaps a licensing deal can be struck or patents can be swapped i.e. cross-licensed.
HV: Do you need a lot of evidence to make am IP infringement claim?
KF: Yes, quite a lot of evidence. In the UK, for example, there is something called Standard Disclosure, which means a claimant needs to provide any thing it thinks will influence the proceedings; for example, evidence from patent attorneys or the UKIPO [UK intellectual Patent Office] and technical experts – either in its favour or against.
The person who is alleging a fact, for instance, if GE is saying Vestas is copying its technology, the burden of proof lies with GE to gather the evidence on that basis – the analysis and data used to come to this conclusion – and provide that to the court. Vestas could also provide counter evidence.
It is important to remember there is a lot of cost involved in litigation in the UK, and possibly more so in the US. It also comes down to the companies and how much in competition they are – if the companies are very high-profile and have very large patent portfolios, it is quite possible both parties have a very good case.
HV: How long can patent infringement litigation take to be resolved?
KF: Quite a long time. It is becoming quicker but it depends on the complexity of the case and how important the outcome judgement is. It can take months or even years. It is territorial and each country has a different way of doing it. In the UK, if there was litigation for infringements and a defence of invalidity was raised, both will be considered together by the judge at the same time – they look at it as a whole. Whereas, in German courts, for example, infringement and validity are considered by two different proceedings. But length of cases mostly depends on the complexity of the case, availability of evidence and co-operation on either side.
Furthermore, a recent case in the UK between Actavis UK Ltd vs Elly Lilly has completely shook up the way UK courts could interpret such claims and the concept of not just a literal/ contextual meaning but also the concept of equivalents – which does also exist in the US –  might be taken into consideration as well. Because of this, litigation is slightly more exciting as there are suddenly more questions to take into consideration.
HV: What is at stake in such cases?
KF: Well, firstly, the losing party has to pay all the legal costs in addition to any other remedies required. In the UK, it is very hard to imagine paying anything under £300,000 for such a case and it could possibly go into the millions, especially for high-profile cases with big players disputing complex technology.
Furthermore, if the accused party is on the losing side, it will have to stop using the technology. It may have already sold its products and have made a lot of money. Therefore, in addition to the other costs, damages and fees, it may have to pay a percentage of the profit it made off the product. Furthermore, an injunction could be slapped on recent sales of the product and they might have to be recalled. If it is a big player, its public image could be damaged.
HV: What is your final advice to original equipment manufacturers to avoid IP litigation?
KF: It is so important to know what you are doing. And you can only know this by doing proper research and due diligence – on both sides. For instance, assessing the health of your own patents; it is important to make sure patents actually map onto the product being sold.
If you feel that a patent you own is being infringed, or that patent asserted against you could be invalid, it is important to get a professional opinion on this from a patent attorney and even maybe a technical expert before taking any action to contact the other side.  These opinions do matter and can be used in litigation, as evidence if it comes to it.