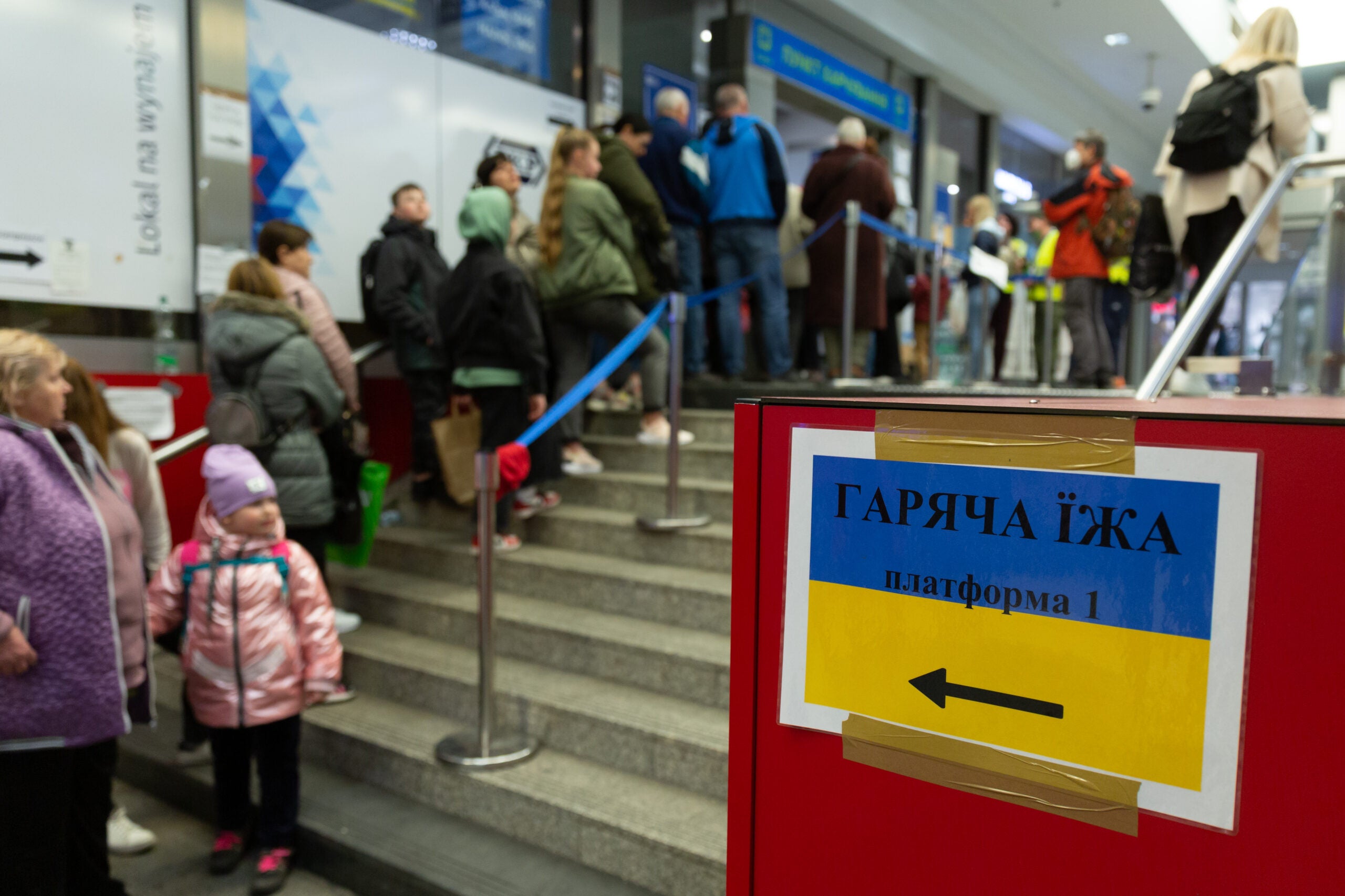 Energy and electricity remain integral facets of life, and the energy grids of Eastern Europe are being strained by a huge influx of Ukrainian refugees. Russia's invasion is changing global geopolitics, logistics, humanitarian and energy landscapes fast, and this is no more apparent than in countries like Poland.
The UN's International Fund for Agricultural Development (IFAD) warns the conflict, already a catastrophe for those directly involved, is now a tragedy for the world's poorest people. "We are already seeing [food] price hikes and this could cause an escalation of hunger and poverty with dire implications for global stability," said Gilbert F. Houngbo, IFAD president.
"In the short term, it will be difficult to mitigate the global impacts of this crisis," he continues. "I join the UN Secretary-General's call to end the conflict now and restore peace. It is the only solution to avert global catastrophe."
A humanitarian crisis
This idea of the invasion as not just a political crisis, but a humanitarian one, is echoed by the UN Refugee Agency (UNHCR).
"The speed of developments in Ukraine is simply staggering," says Emma Cherniavsky, chief executive of UK for UNHCR. "The escalation of conflict triggered an immediate and steep rise in humanitarian needs, both within Ukraine and in neighbouring countries which are receiving refugees."
She says in less than three weeks, more than three million people have fled Ukraine and become refugees, with over half – a total of 1.8 million people – arriving in Poland.
How well do you
really

know your competitors?

Access the most comprehensive Company Profiles on the market, powered by GlobalData. Save hours of research. Gain competitive edge.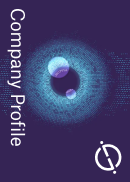 Company Profile – free sample
Thank you!
Your download email will arrive shortly
Not ready to buy yet? Download a free sample
We are confident about the unique quality of our Company Profiles. However, we want you to make the most beneficial decision for your business, so we offer a free sample that you can download by submitting the below form
By GlobalData
"UNHCR has been working with the authorities in Poland to support the set up of reception and transit facilities, ensuring people are welcomed, have somewhere safe to rest, and have the information they need," Cherniavsky added."This week also saw the roll-out of emergency cash assistance for refugees from Ukraine. Launching in Warsaw and Lublin, the scheme will expand to other cities and towns, providing support for the most vulnerable."
Such emergency grants allow refugees to pay for essentials until they are able to find work or access social support. Cherniavsky says that right now, financial donations are the best way that people can help, butut in the longer term, across geopolitics, food and power security, realignment to new realities must come.
Cherniavsky argues climate change is a significant driver of displacement and increases the vulnerability of those forced to flee; so what can other modelling do to assess how today's displacement and power trends must realign in Poland and indeed other countries?
Poland's current energy mix
The latest International Energy Agency (IEA) data on Poland notes that coal dominates the power sector, having provided 1.6 million TJ of power in 2020, and remaining both the largest source of greenhouse gas emissions and a major employer.
While the country has strongly expanded renewable energy over the past decade, its future role in the energy supply mix needs to be clarified.
Draft policy places priority on long-term energy security, reducing greenhouse gas emissions and air pollution, while increasing energy efficiency and decarbonising the transport system. Nuclear power could play a significant role in the country's energy supply and Poland is making plans to deploy its first nuclear generation plant.
In 2020, renewables like wind and solar barely made a blip on Poland's total energy supply graphs, with oil, natural gas and coal making up the vast majority of the country's power mix.
Rising energy demands
With the IEA estimating Poland to have a population of 38.4 million , 1.8 million refugees represents something like a 5% increase in Poland's total population, and this is a low estimate given the daily numbers arriving. These numbers indicate Poland needs to find a reasonably large chunk of additional power capacity, and ideally it mustn't come from a hole in the ground.
This previous research paper on Jordan's humanitarian crisis suggests that meeting increased energy demand amid such an increase in population, while holding domestic prices low, incurs rising costs for government.
Further, in Jordan, curtailed gas supplies combined with an increase in oil prices led to a rise in fuel subsidy bills for government and billions of dollars of debt for state utilities, which had to pay independent power producers for diesel and heavy fuel oil generation. There is a concern that something similar could happen today in Poland.
Crucially, the uncertain nature of refugee life means those displaced are more likely to be adversely affected by energy fluctuations; in Jordan refugees' average expenditure was about 1.6 times greater than their income. An average of 57% of income went on accommodation, while spending on liquefied petroleum gas for cooking and heating in winter, and electricity for heating water, were significant expenses.
It all seems to point to a hike in demand and price, against a backdrop of limited ability to meet this through decarbonised sources, combined with a pressing human need for affordable, secure and greener energy.
Yet the Jordan example provides some optimism. To manage its crisis, Jordan focused on diversifying its energy mix and promoting renewable technologies, and its government enacted major energy subsidy reforms, raising the prices of transport fuel and electricity.
The 10-point plan and the future of Poland's energy
There is similar adaptive thinking in a recent document published by the IEA. The 10-point plan to reduce reliance on Russian gas argues that the European Union, of which Poland is self-evidently a part, could reduce its imports of Russian natural gas by more than a third within a year.
"The IEA's 10-point plan provides practical steps to cut Europe's reliance on Russian gas imports by over a third within a year while supporting the shift to clean energy in a secure and affordable way," said IEA executive director Fatih Birol. "Europe needs to rapidly reduce the dominant role of Russia in its energy markets and ramp up the alternatives as quickly as possible."
Estimates suggest that right now, 55% of Poland's gas imports come from Russia, and Russia provides 75% of Poland's imported coal. The Baltic Pipe will allow Poland to import the same amount of gas as it is currently buying from Gazprom, according to thinktank Forum Energii.
Whilst crunching the numbers at this stage clearly can't be exact, the IEA plan and Poland's political will to reduce Russian power seem capable of offsetting the increase in refugee power demand in more sustainable and politically secure ways.
"Russia's attack on Ukraine is a watershed moment," said Kadri Simon, European commissioner for energy "The commission will propose a pathway for Europe to become independent from Russian gas as soon as possible. The IEA's analysis outlines a number of concrete steps we can take towards that goal."
The key actions in the IEA's 10-point plan include not signing any new gas contracts with Russia; maximising gas supplies from other sources; accelerating the deployment of solar and wind; making the most of existing low emissions energy sources, such as nuclear and renewables; and ramping up energy efficiency measures in homes and businesses.
For any of this to work though will require a concerted and sustained policy effort across multiple sectors, alongside strong international dialogue on energy markets and security.
Can Poland do it?
The IEA plan says in 2022, solar PV and wind power capacity are expected to drive an increase the EU's power output from renewable sources by more than 15%, compared with 2021.
Nuclear power is the largest source of low emissions electricity in the EU, but several reactors were taken offline for maintenance and safety checks in 2021. Returning these reactors to safe operations in 2022, alongside the start of commercial operations for the completed reactor in Finland, could lead to EU nuclear power generation increasing by up to 20TWh in 2022.
Furthermore, temporary tax measures to raise rates on electricity companies' windfall profits could be considered. These tax receipts should then be redistributed to electricity consumers to partially offset higher energy bills.
The IEA numbers do indeed hint at an ability to reduce Russian imports by a third across the EU, Poland included, but the question remains as to whether the alternative supply can be cheaper, greener and more secure.
Poland evidently wants Ukrainian refugees, and no longer wants Russian energy. If the IEA's plan and Polish will come together, a mix of a drive for renewables and sharing of non-Russian energy across European connectors might just keep the lights on for today's refugees, in an affordable and sustainable way.